Jan 13th 15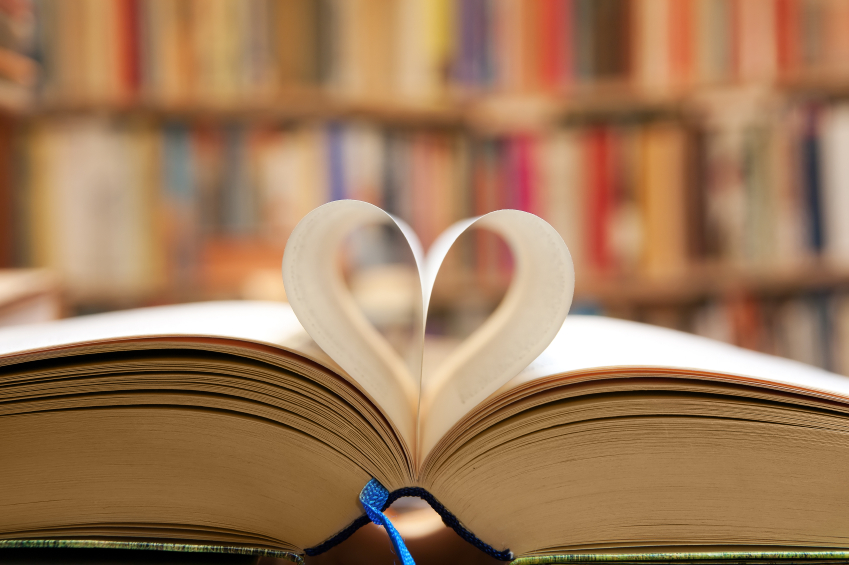 You may have noticed that in the fasting archives I often quote from books about fasting. A book or two might be cited in a post here and there, but I've never compiled a list of the books . . . until now.
I purposely chose to publish this list on the second day of the fast so that if you feel led to read one of the books, you'll have time to obtain a copy and read it during your fast.
My Favorites and Recommendations
I have a few favorite books on fasting. Therefore, I find myself recommending the same ones over and over.
What books do I recommend most often? There are five:
#1 Recommendation: Fasting by Jentezen Franklin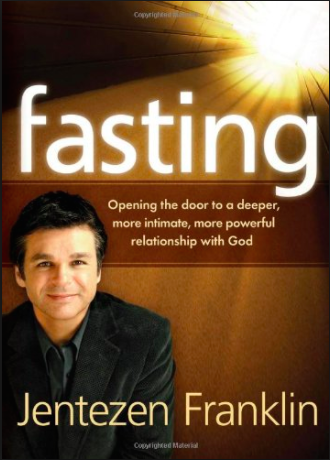 If someone is new to fasting, I recommend they read Fasting by Jentezen Franklin. It strikes a balance between providing information to help you and inspiration to motivate you as you fast! You'll find yourself reading this book and longing to fast. I'm serious!
God used Jentezen Franklin's preaching and teaching on fasting to lead me to make fasting a part of my lifestyle. So elements of Jentezen's preaching and writing can be found throughout my written & audio fasting content. If you've been blessed in any way by the content here, I think you'll be deeply blessed by his book Fasting.
#2 Recommendation: A Hunger for God by John Piper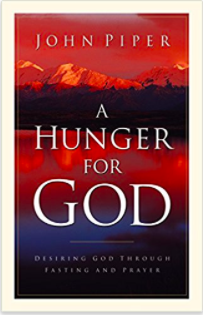 This book is rich in deep, eye-opening, life-changing truth about fasting. The first sentence in the Introduction is power-packed: "The birthplace of Christian fasting is homesickness for God." The Introduction alone is transformational!
This is a highly, highly recommended book! You can tell how deeply it impacted me and affected my view of fasting by how often I have cited it in my fasting posts.
#3 Recommendation: Books by Elmer Towns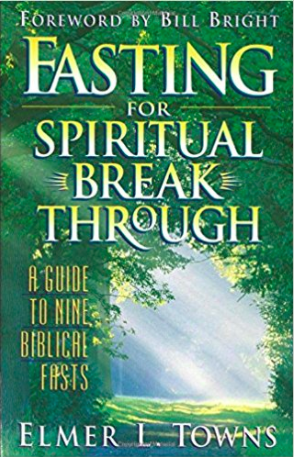 Equally as recommended as the above are any books by Dr. Elmer Towns. (See the list below.) Dr. Towns is a college and seminary professor, an author of popular and scholarly works (the editor of two encyclopedias), and a speaker / lecturer. He is co-founder of Liberty University, with Jerry Falwell, and is currently the Dean of the School of Religion at Liberty.
Although he is a scholar, Elmer Towns's books do not read like a dry textbook. They are engaging, life-changing, easy to read, yet very informative! I've been deeply blessed by Dr. Towns's writing, his teaching, and his heart for fasting!
#4 Recommendation: Awakening by Stovall Weems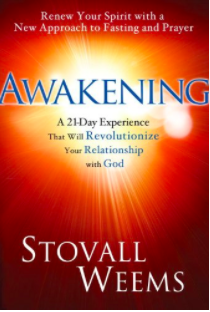 This is a wonderful resource! It is inspiring, informative, and at the end of the book, contains The Awakening 21-Day Plan, which includes a 21-day devotional for your fast, fasting tips, a fasting calendar, and other great helps. I highly recommend it! Stovall describes in fresh, unique ways how God works through Biblical fasting.
Excerpts from Awakening are included in the posts Expecting Anointing, Part 1, and Feeding Faith, Part 1 and Part 2
#5 Recommendation:Shaping History Through Fasting and Prayer by Derek Prince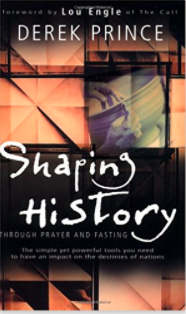 Derek Prince teaches how you can implement change—in your family, church, local, country, and the world—through fasting and prayer.
My copy of this book is highlighted and marked up. It is well worn, having blessed me, and then been used as the basis for several posts on this site.
The posts Kings & Priests: Praying with Authority, How Fasting Works, and Praying for Our Government were based on content from this book. Excerpts can also be found in The Purpose of Fasting and Returning in Power, Part 1.
List of Recommended Books
This list isn't exhaustive, but it contains my top five recommendations plus a few more:
By Jentezen Franklin
By John Piper
By Elmer Towns
By Derek Prince
By Stovall Weems
By Tony Evans
By Arthur Wallis
By Ronnie Floyd
By Richard Foster
By Wesley L. Duewel
By James Lee Beall
By Ron Dunn
 By Jerry Falwell
 Questions:
Have you read one of these books? If so, what content impacted you the most? 
What book on this list do you intend to read? I'd love for you to return here and share your thoughts on it afterward!
FROM THE FASTING ARCHIVES

Follow @shadesofgrace_
Disclosure of Material Connection: Some of the links in the post above are "affiliate links." This means if you click on the link and purchase the item, Shades of Grace will receive an affiliate commission. Regardless, I only recommend products or services I use personally and believe will add value to my readers. I am disclosing this in accordance with the Federal Trade Commission's 16 CFR, Part 255 "Guides Concerning the Use of Endorsements and Testimonials in Advertising."
One Response to "My Favorite Books on Fasting"