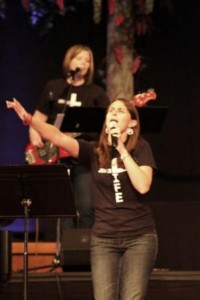 Watch the Concert of Prayer Webcast! Join the Concert of Prayer and Praise as Natalie Nichols leads this unforgettable event.
Combining extended worship with intensive prayer, a concert of prayer brings powerful results. Throughout the Bible and the history of the great revivals, concerts of prayer have preceded a life-changing, revolutionary descent of God upon the soul of man, the heart of the church and the life of the community.
Joel Wier and the worship team of Harmony Hill Church join Natalie to lead this unique edition of Passionate Pursuit.
Download the listening guide here
Preview
Part 1
Part 2
Join the weekly concert of prayer here.