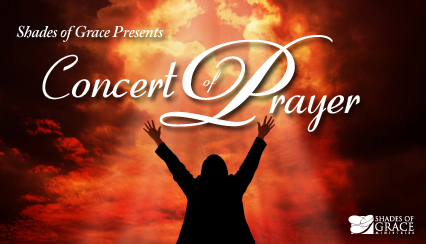 It is not by accident that God placed you and me here in the same hour and the same region.
"From one man he made every nation of men, that they should inhabit the whole earth; and he determined the times set for them and the exact places where they should live. God did this so that men would seek him and perhaps reach out for him and find him, though he is not far from each one of us" (Acts 17:26-27).
You and I are not where we are, when we are, merely by chance.  Ages before our birth, God put our entire life in order.  He assigned us to this hour, and to the exact location where we reside, years in advance—for one purpose.  The word "appointed" in the Greek is derived from a word that means "to station."  When our U.S. soldiers are stationed to a specific region, they are stationed for a purpose.  They have a mission, a job. They are charged with an assignment. Similarly, God stationed you and me here in this very hour for one task—to seek Him and find Him!  And to lead others to seek Him diligently and find Him.
In recent weeks, the Holy Spirit has issued a call to prayer and seeking in my own heart and to the heart of this ministry. Not only is God working in my own life in this area, I believe He is leading us as believers into a powerful season of prayer and seeking…and finding!
Beloved, I believe God put you and me on this earth together right now so that we might seek Him together in unity and passion.
Combining extended worship with intensive prayer, a concert of prayer brings powerful results.  Throughout the Bible and the history of the great revivals, concerts of prayer have preceded a life-changing, revolutionary descent of God upon the soul of man, the heart of the church and the life of the community.
No revival in the world, the nation, the community or the church has ever begun without united, consistent, concerted prayer.  God moves and reveals Himself in proportion to our prayers and pursuit.  Scripture declares this truth.  History echoes it's principle.  History is replete with examples of the impact of prayer united across denominational lines.
But concerts of prayer didn't originate in recent history.  We find them throughout the Old and New Testament.  Jehoshaphat was instructed to have the choir, singers and worshipers lead the army to war.  The combination of worship, praise and prayer led to uncommon victory! (2 Chronicles 20-21) 

Whenever King Saul was oppressed by an evil spirit, David, a man of prayer, would start a concert of prayer as he played the harp – and the evil spirit would leave Saul (I Samuel 16:23).

Paul and Silas organized a concert of prayer in the jail. Scripture says they began praying and singing hymns to God (Acts 16:25). Literally, that phrase means "praying, were singing praises." This is exactly what takes place at the Concert of Prayer gatherings – praying as we worship the Lord in song!  Praying, we sing praises. What was the result for Paul and Silas?  Suddenly the Spirit of God descended, shackles broke loose, people were set free and ultimately came to a saving knowledge of Jesus Christ, asking "what must we do to be saved, to really live?"  An entire household was influenced for Christ!
I would like to personally invite you to join Shades of Grace as we host three Concert of Prayer formats during 2009-2010.  These concerts are taking place through our monthly event called Passionate Pursuit.
Concert of Prayer Gathering – Lufkin, TX
On October 1, 2009, men and women joined together in Lufkin, TX — and by webcast — for an electric evening of prayer and praise!
God called me to believe Him for the same Acts 16 result from the October 1 Concert of Prayer:  that people would experience personal revival, that bondages would be broken and that most importantly, the Holy Spirit would move in our homes, our churches and ultimately our communities in such a fresh way that the spiritual destiny of entire households would be transformed!  In the ensuing weeks since the concert event, I have heard from individuals in whom God did exactly this!
Joel Wier and the worship team of Harmony Hill Church joined me in leading this unique event.   The Holy Spirit chose the musicians and singers for this night and He prepared songs that will bless God and minister to you.  (Watch the Concert of Prayer here.)
Beloved, if you are like me, you desire that God touch YOU!  You have bondages that you desperately want broken.  You long for the spiritual ground beneath you to quake.  You need the spiritual future of your household to be impacted for Christ.  Enough of what God wants to do for other people, you want Him to do it for you!  Watch the October Concert and look for more Concert of Prayer events coming in 2010! God is going to rock our spiritual world!!! Come be a part of an incredible evening, as we combine our individual "instruments" of prayer in concert.  How glorious and life changing the result will be!!
A Moment in Concert | Passionate Pursuit
Each month, at the Passionate Pursuit event, we share A Moment in Concert – a time of life-changing prayer.  These moments have been powerful and refreshing, anointed by the Holy Spirit.  What was already an extraordinary evening has become even more potent and personal as the Spirit of God descends during this unique time of prayer.  Ladies, come join us in a Passionate Pursuit the first Thursday of the month, 6:30 p.m.
Weekly Concert of Prayer – A Private Affair
In response to God's leading, I committed to lead a weekly Concert of Prayer, which began in September 2009.  This weekly concert is a commitment to pray at 6:30 a.m. and/or p.m. every Thursday, no matter where we are or what we are doing.  After committing to lead this movement of prayer, I began to research the place of the Concert of Prayer in history…and boy was I quickly amazed by what I found!
"The Concert of Prayer for the Conversion of the World" was first suggested by the leading revivalists in Scotland, in October, 1744, and resulted in the Scottish Awakening.  Jonathan Edwards echoed the call here in America.  In 1794, invoking Edwards' call, a group of ministers agreed that beginning in January 1795, two o'clock on the first Tuesday of the four quarters of the year would be set aside for a concert of prayer in support of the new awakening.  Historian James Rohrer concludes, "From this perspective we might reasonably mark the beginning of the 'Second Great Awakening' at the renewal of the United Concert for Prayer in the early 1790s."  History is replete with examples of the impact of prayer united across denominational lines.   Read more here.
This little slice of history shows a tiny slice of God's response to concerted, united, persistent prayer throughout the history of man.  I urge you to check the footnotes and do a little research.  You will quickly see that every move of God, every major revival, every awakening –be it in an individual, a church, a community, a state, a nation or the world—began with prayer, with believers united across denominational lines in efforts of concerted, persistent prayer.
Simply because the Holy Spirit led me to, I am leading a weekly concert of prayer.  I do not desire it just to have a big movement attributed to our name, but simply to obey.  When God calls people to pray, He has an intended result—a result He can only bring about as His people pray.  We are committed to praying toward God's desired end, beginning first and foremost with repentance, both personally and corporately.
Become a part of our 2009/2010 Concert of Prayer today!
Join us each Thursday at 6:30 am and/or pm for a united moment of prayer. Messages and prayer guides are posted on my blog as the Holy Spirit gives them to me each week.
Watch for the next 2010 Concert of Prayer gathering coming soon.
Ladies, join us each month at Passionate Pursuit for A Moment in Concert.
Please register your participation in the weekly concert so that we can believe God with you for extraordinary results to extraordinary prayer! I look forward to hearing your voice, your instrument of prayer, in concert with ours in the days to come!  We are tuning our instruments—just warming up!   As the Holy Spirit conducts, Heavenly music will be made—the music  of a pure heart and burning passion, uncompromised truth and sincere repentance, inextinguishable burden and intercession for the lost, complete abandon and godly desire.  The sound of a life consumed by God's holy fire!
I will meet you before the Throne of Grace this Thursday at 6:30!
Thanking God for You,