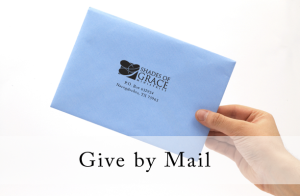 To give by mail, just print our short donation form, complete it with your check or credit card information — and mail to Shades of Grace Ministries.
The form can be used for a one-time or recurring donation via credit card, bank account, or hard-copy check.
Click here to download the form and give mail.