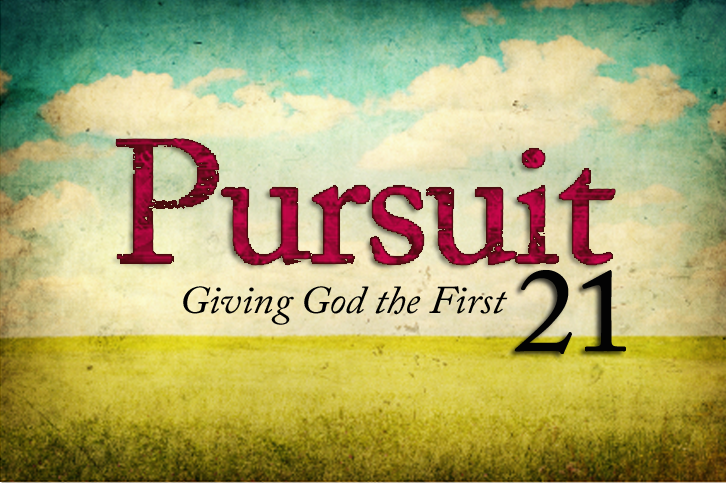 21 Days of Prayer & Fasting

We're so excited that you've decided to take the next step in your spiritual walk through the life-changing principal of fasting!
Fasting is a principle that God intended for everyone to be able to enjoy. It's not a punishment; it's a privilege! By making fasting a way of life, you can get closer to God and grow in your spiritual walk like never before. "Blessed are those who hunger and thirst for righteousness, for they will be filled" (Matthew 5:6).
Below are three steps to help you join Pursuit 21 and enjoy a successful, fruitful fast:
Step One: Join Pursuit 21
–

Complete the form below to participate in Pursuit 21:

–
Step Two: Receive Fasting Content by Email
Throughout Pursuit 21, Natalie and various guest authors will be posting daily in order to encourage you on your fast.
If you'd like to receive this content delivered to your inbox during the fast, you must:
Choose to receive communications from Shades of Grace using the form above or by subscribing here.
Check your inbox for a subscription confirmation email. It should arrive within hours. If you don't receive it, please check your junk mail or spam folder. Sometimes the message gets caught there.
Click the link in the confirmation message to activate your subscription.You will not be subscribed until you confirm that you want to be subscribed.
Step Three: Become Inspired and Prepared for Your Fast
Before Pursuit 21 begins, you may want to peruse our fasting archives which contain articles designed to teach, inspire, and encourage you each day of your fast. Many articles deal with scriptural precedent—what God did for those in the Bible who combined fasting with prayer—and therefore, what you can believe and expect God to do in your life as a result of your prayer and fasting!
In the archives, you will also find content designed to help you prepare for your season of fasting and prayer. A great starting place is: How Should I Prepare for a Fast
Helpful Links