Jan 11th 11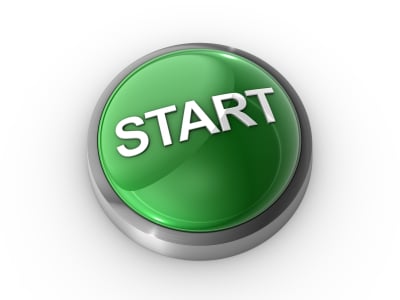 There are six steps to preparing for a Biblical fast:
1. Approach Your Fast With a Positive Attitude of Faith.
Have the attitude that says, "It is God's will for me to fast, and God will bless me when I fast according to His will."
By faith we can expect a reward. God will reward us in fasting if we seek Him in the right way and with the right motives. Jesus said,
"But when you fast, put oil on your head and wash your face, so that it will not be obvious to men that you are fasting, but only to your Father, who is unseen; and your Father, who sees what is done in secret, will reward you" (Matthew 6:17-18).
The writer of Hebrews lays a foundation for approaching God and seeking anything from Him.
"And without faith it is impossible to please God, because anyone who comes to him must believe that he exists and that he rewards those who earnestly seek him" (Hebrews 11:6).
When we approach God we must approach him on the basis of faith. When we come to God, we must believe two things: first, that He is, and second, that He is a rewarder of those who diligently seek Him. If you diligently seek God, He will reward you—that's a promise!

2. Determine Your Motives
While fasting often results in weight loss, weight loss cannot be your motive. The fact that you overate during the holiday season and want a good way to shed a few pounds is not a viable motive for a Biblical fast. In the Bible, fasting is doing without food for a spiritual purpose.
Just as fasting to lose weight should never be our motive, neither should fasting to impress others.
"All a man's ways seem innocent to him, but motives are weighed by the LORD" (Proverbs 16:2).

"Your Father, who sees what is done in secret, will reward you" (Matthew 6:17-19).
3. Determine Your Objective
Why are you fasting? Is it for spiritual renewal, for healing, for financial provision, for removal of obstacles? Are you fasting because you want God to break bondage and addiction? Do you want to know God's will or need to be delivered from a crisis?
In the Bible when people fasted, it was for a specific need. Never did they fast and not know why they were fasting. It was clear to everyone on a fast in Bible why they were fasting.
If God came and asked you, "What are the top three things you want Me to do?" you should know the answer and have it before you begin fasting.
God told Habakkuk to "write the vision and make it plain" (Habakkuk 2:2).

That's why we've created a fasting contract on which you can write your cause or reason for fasting. (Click here to view/download the Pursuit 21 fasting contract.)
Fast with a purpose! Get straight in your heart the reason and purpose for which you are going to fast…and "press on toward the goal" (Philippians 3:14).
4. Make Your Commitment
It is important to pray about and determine ahead of time what type of fast, or what combination, you will undertake. Before you fast, decide the following up front:
How long will you be fasting – one meal, one day, three days, a week, several weeks, forty days?
The type of fast God wants you to undertake (such as a Daniel fast, a full fast of water and juices, a combination of both or a water fast).
How much time each day you will spend in prayer and God's Word?
What social activities you will restrict in order to devote more time to prayer. (Fasting without praying is a diet. Prayer must accompany your fast in order for it to be a Biblical fast. It does no good to go on a fast and sit in front of the television all day. Or spend all your spare time on the computer or watching movies. Be deliberate and sacrificial not only in your eating, but in your time spent with God.)
Don't enter your fast casually with a "hit or miss" attitude. If you enter your fast with a "we'll see" attitude, you will fail. Some people simply plan to give fasting a try. At the first sign of discomfort, they give up.
When entering a fast, you have to make up your mind mentally. Set the number of days, type or combination of fast and the time you will spend in prayer.
The fasting contract has a place for you to indicate when you will begin and end your fast. Simply filling out a contract does not guarantee you will keep your fast perfectly, but it does mean that you've moved from merely thinking about your fast to being committed to it. You have become determined. You've made a commitment to seek God for your cause.
5. Find a Fasting Partner, if Possible. Fasting with Friends is Powerful!
If you have never fasted before, you will find it helpful to have a fasting partner. Ask someone to fast and pray with you; there is strength and power in corporate prayer.
"If two of you on earth agree about anything you ask for, it will be done for you by my Father in heaven" (Matthew 18:19).
When we go on vacation with friends, it is more memorable! We plan together and share experiences together. We get more out of it because we spent the time with friends.
It is the same with fasting. When we share the experience of fasting and praying together, we have more strength in keeping our fast, more focus in our prayers…and more fun!
A fasting partner is also incredibly helpful in those moments when you're having a SNACK ATTACK! Having someone to share fears, doubts and struggles with is also beneficial. But the most advantageous part of fasting with friends is the shared celebration! Victory is even sweeter when we have someone to share it with.
If you don't have a fasting partner (or even if you do!), join us on Facebook for a little conversation between fasting partners during Pursuit 21. The posts, fasting quotes and comments from other fasters will encourage you. Some are fasting for the first time; others are frequent fasters. No matter your experience, you will be blessed. The conversation has already begun! Come, join us!
6. Determine to Minister to God

"In the church at Antioch there were prophets and teachers…While they were worshiping the Lord and fasting, the Holy Spirit said, "Set apart for me Barnabas and Saul for the work to which I have called them" (Acts 13:1-2).
As they fasted and prayed, they ministered to God. Fasting isn't about what we can get from God. It is a time of crying out, "Lord, I want to minister to You. I want to give You my whole heart. I want to love You more. I want to draw closer to You. I present my body as a living sacrifice of worship to you. I bless You, Lord!"
"When you fasted and mourned in the fifth and seventh months for the past seventy years, was it really for me that you fasted?" (Zechariah 7:5).
In light of the above points, ask yourself the following questions:
Am I approaching my fast with an attitude of faith?
What are my motives behind the fast? Do I have any hidden desire to lose weight or impress others?
What specific needs am I fasting for?
What instruction have I received from God as to what type of fast and the duration? How will I make time to pray and read God's Word each day?
Who can I ask to be my fasting partner?
Am I determined to minister to the Lord on this fast? Am I fasting for Him?
_____________________________________________________
Other posts to help you prepare:
Before you begin, you might also like to view Helpful Tips.

Follow @shadesofgrace_
Disclosure of Material Connection: Some of the links in the post above are "affiliate links." This means if you click on the link and purchase the item, Shades of Grace will receive an affiliate commission. Regardless, I only recommend products or services I use personally and believe will add value to my readers. I am disclosing this in accordance with the Federal Trade Commission's 16 CFR, Part 255 "Guides Concerning the Use of Endorsements and Testimonials in Advertising."
7 Responses to "How Should I Prepare for a Fast?"