Jan 1st 12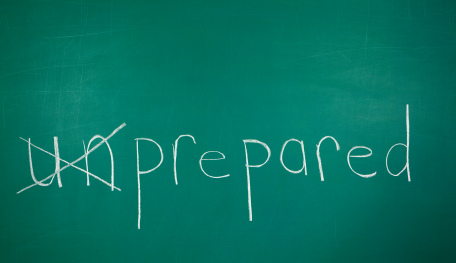 You've made your commitment to fast. Now what?
In a previous post, I detailed six vital steps to take before you begin your fast. They are:
Approach Your Fast with a Positive Attitude of Faith

Determine Your Motives

Determine Your Objective

Make Your Commitment

Find a Fasting Partner, if Possible

Determine to Minister to God
I'll not re-examine these steps here. (You may refer to "How Should I Prepare for a Fast" for further explanation.)
Instead, I'd like to mention two additional aspects to preparing for a fast.
1. Prepare Yourself Spiritually
The basic foundation of fasting and prayer is repentance. Unconfessed sin hinders our prayers. There are several things we should do to prepare our hearts for a fast:
Ask the Holy Spirit to help you make a comprehensive list of your sins.
Confess every sin that the Holy Spirit calls to your mind.
Accept God's forgiveness. (I John 1:9)
Ask forgiveness from all whom you have offended, and forgive all who have hurt you (Mark 11:25; Luke 11:4; 17;3,4)
Ask God to fill you with His Holy Spirit according to Ephesians 5:18 (and expect Him to answer, according to His promise in 1 John 5:14-15).
Surrender fully to Jesus Christ as your Lord and Master, refusing to yield to your worldly nature.
2. Prepare Yourself Physically
Fasting requires reasonable precautions. If you have a chronic illness, or take prescription medications, you should consult your physician before you fast. Some people should not fast without medical supervision.
Prepare your body before you begin fasting. Otherwise, the drastic change in your eating may be so difficult that you cannot turn your full attention to God in prayer.
Ease into your fast by making changes the week prior. Do not rush into your fast all of a sudden – especially if you plan to embark on a full fast of no solid foods, only liquids.
Prepare your body by eating smaller meals before starting a fast.
Avoid high-fat and sugary foods.
Eat raw fruit and vegetables for two days before starting a fast.
Begin reducing your caffeine intake. This way you can avoid a caffeine withdrawal headache the first few days of your fast.
Part of being prepared physically means deciding how you will fast (full fast, partial fast, etc.) and making sure you have the appropriate food items in your house. Otherwise, you might reach for the Twinkie or the Doughnut! Being prepared leads to a successful fast.
As you prepare, do so with an excited, expectant heart. God will reward your fasting and prayer!
"Anyone who comes to him must believe that he exists and that
he rewards those who earnestly seek him."
Hebrews 11:6
Question: What is the first step you're going to take today in order to prepare for your fast?
OTHER HELPFUL ARTICLES AS YOU BEGIN:

Follow @shadesofgrace_
Disclosure of Material Connection: Some of the links in the post above are "affiliate links." This means if you click on the link and purchase the item, Shades of Grace will receive an affiliate commission. Regardless, I only recommend products or services I use personally and believe will add value to my readers. I am disclosing this in accordance with the Federal Trade Commission's 16 CFR, Part 255 "Guides Concerning the Use of Endorsements and Testimonials in Advertising."
One Response to "Are You Ready to Begin Your Fast?"