Jan 17th 17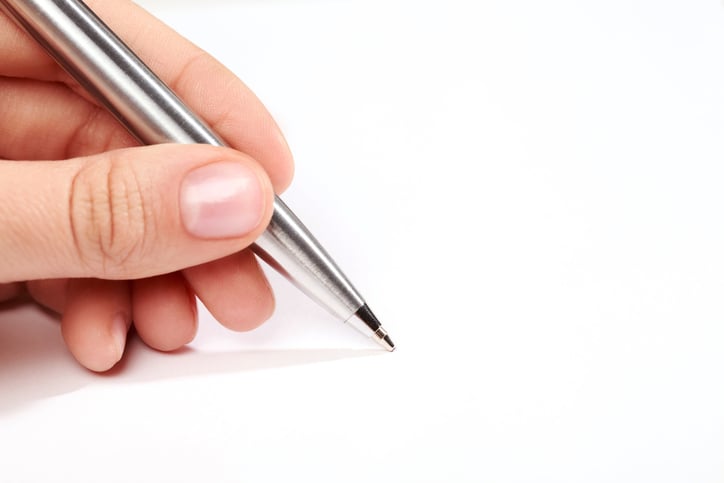 As you begin your fast, it will be helpful if you write four things down. Doing so will help you focus your prayers and be successful in keeping your fast.
The Pursuit 21 fasting contract is an excellent document to print and use for this purpose, but you can jot these four things down on any piece of paper. You could also use an app on your phone or tablet. Personally I like to use paper, because it's tangible and can stay visible before me, even when I'm using my phone or have other things open on it.
Whatever you use, write the following things down today:
1. Write Down the Start Date and End Date of Your Fast
Whatever the number of days God has led you to fast, it's important that you decide in advance that you're going to persevere to the finish line.
Writing down the starting and ending dates of your fast will help you persevere.
2. Write Down the Type of Fast You're Engaging In
Are you engaging in a full fast, a partial fast, or a combination of the two. Get specific and write it down.
3. Write Down Your Causes for Fasting
Why are you fasting?
In the Bible, every time people fasted, it was for a specific need. Never did they fast and not know why they were fasting. It was clear to everyone on every fast in Bible why they were fasting.
If God came and asked you, "What are the top three things you want Me to do in response to your fast?" you should know the answer.
So … what are the top three or four things you want God to do in response to your fast? Write it down!
4. Write down the Scriptural Promises You're Claiming
God told Habakkuk to "write the vision and make it plain" (Hab. 2:2).
Applying this to your fast, the 'vision' is what God has said regarding your causes for fasting. Has God breathed upon His word and given you a promise for each of your causes for fasting? If so, write it down beside the need—beside the corresponding reason for fasting.
If you've not received a word from God concerning your need, seek Him until He takes you to it in scripture. Then write that promise down beside the corresponding need.
Plead the Promise
When George Mueller prayed, he would pray with His finger on a promise from God to plead. In The Power of Prayer and the Prayer of Power R.A. Torrey said of Mueller:
When it was laid upon George Mueller's heart to pray for anything, he would search the Scriptures to find if there was some promise that covered the case. Sometimes he would search the scriptures for days before he presented his petition to God. And then when he found the promise, with his open Bible before him, and his finger upon that promise, he would plead that promise, and so he received what he asked. He always prayed with an open Bible before him.
As you seek God through fasting and prayer, it's imperative that you have a promise to plead for each of your causes for fasting.
Persevere and Present Your List to God
Once the duration and type of your fast are written down, you're obligated! No wishy washy hokey pokey here! You're committed! So persevere to the finish line!
And as you persevere in your fast, keep this document with you throughout the day each day. In the first few days, as your body adjusts to the fast, you may not feel like praying. You may feel lousy. That's when you pull out your list of reasons for fasting and lay it before the Lord. Keep it handy and pray over it frequently.
If you're praying for the salvation of lost loved ones, write their names down on this document and keep the list before you all day long. This is your hit-list! When you feel too lousy to pray, raise your hit-list toward Heaven, and remind God that you're pleading for the salvation of each person on your hit-list.
If your energy for prayer is sapped, remember that fasting is a continual prayer. It's body-talk expressing your heart-hunger for God. This is why it's so helpful to keep a prayer list with you at all times to present to God.
Yes, there will be days when your communion with God is intimate, strong, and clear—just as you imagined it would be. But there will be other days that you feel weak and listless. You can barely muster the energy to function, let alone pray with focus or fervor. On these days especially it's imperative that you have your list of causes for fasting and the promises you're pleading!
So feel free to download and print the Pursuit 21 fasting contract (perhaps utilizing space on the back to include scripture promises for each of your causes for fasting). Or use it as a guide to create your own document.
Once you write these four things down, I believe you'll notice what a difference a piece of paper makes!
Questions: Have you written these four things down? In what ways do you believe it will help you as you fast? Persevere and present your list to God!
FROM THE ARCHIVES
HELPFUL ARTICLES AS YOU BEGIN

Follow @shadesofgrace_
Disclosure of Material Connection: Some of the links in the post above are "affiliate links." This means if you click on the link and purchase the item, Shades of Grace will receive an affiliate commission. Regardless, I only recommend products or services I use personally and believe will add value to my readers. I am disclosing this in accordance with the Federal Trade Commission's 16 CFR, Part 255 "Guides Concerning the Use of Endorsements and Testimonials in Advertising."