Jan 15th 17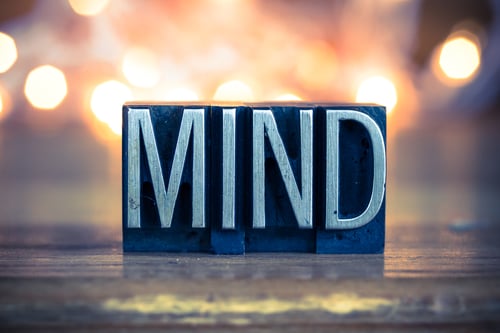 As you begin Pursuit 21, it's important that you set your mind regarding a few key aspects of your fast. Your mind is the battlefield on which the fight of this fast is won or lost. So it's important that you make a few vital determinations in advance—determinations that will prepare you and equip you to win the battle.
Make up your mind and be determined about these four things:
1. Set Your Mind and Determine That You Will
Not Be Afraid!
"Do not be afraid, Daniel. Since the first day that you set your mind to gain understanding and to humble yourself before your God, your words were heard, and I have come in response to them" (Daniel 10:12).
Do not be afraid of the fact God has called you to engage in this fast. (Day one can be hard, adjusting to doing without foods we've eaten daily, plus dealing with feeling hungry. Today has been hard for me, too. So you're not alone!)
Don't be afraid of how you will feel while fasting—of how your body may feel without food, of how you may have to battle your cravings, or whether you'll be able to keep your fast all the way to the finish line . The battle is not yours, but God's.
2. Set Your Mind Regarding the Fact You Are
Going to Fast
Determine that you're going to fast whether you feel like it or not. Don't conclude, "Well, I'm not sure if I can do it. So I'm just going to wait and see how I feel each day. If I feel I can do it, then I'll fast that day."
Fasting, when practiced rightly, is a powerful tool for putting our flesh under the control of the Spirit. Having a wait-and-see attitude about our fast voids the effectiveness of this tool. A wait-and-see attitude leaves our feelings—your flesh—in charge. It lets your flesh tell the spirit what you will and won't pursue spiritually. So having a wait-and-see attitude undermines the very purpose of the fast.
There is a battle between the flesh and the spirit. For so many of us, we've lost spiritual discipline to such a degree that the spirit has become subject to the flesh, instead of the reverse. The flesh should be subject to the authority of the Spirit. But instead, we've let things get so out of control that lately, our lives are dictated by the appetites of the flesh.
Be not deceived. God is not mocked; for whatever a man sows, that he will also reap. For he who sows to the flesh will of the flesh reap corruption, but he who sows to the Spirit will of the Spirit reap everlasting life. And let us not grow weary while doing good, for in due season we shall reap if we do not lose heart. Galations 6:7-9
Fasting is a way of saying, "Flesh, I deny you."
Our appetite for food is representative of the other appetites of our flesh. Fasting is one way that we can override our appetite for food and force this appetite of our natural man to live in subjection to the authority of the Spirit. When we do this, it translates to other appetites of the natural man.
Because of this, when we fast, our ears will become so much more sensitive to the Holy Spirit. We become much more able to hear Him.
"Our bodies, with their physical organs and appetites, make wonderful servants but terrible masters. Thus, it is necessary to keep them always in subjection….Fasting deals with the two great barriers to the Holy Spirit that are erected by man's carnal nature. These are the stubborn self-will of the soul and the insistent, self-gratifying appetites of the body…. Rightly practiced, fasting brings both soul and body into subjection to the Holy Spirit."

— Derek Prince. 
Shaping History Through Fasting and Prayer
Fasting, in the beginning, is more of a mental decision than a spiritual one. It's like tithing. When you get paid at the first of the month, you choose to give your tithe. You don't tithe because you necessarily "feel like it."  It's a choice you make mentally because you know it's what God wants you to do.
Fasting is this way. It becomes a wonderful spiritual encounter, but in the beginning, it's a mental decision.
So these initial determinations are incredibly important. Make a decision, and be stubborn about it. Say "flesh, you will submit, you will die for a few days."
When we do this, we don't just get stronger in our spirit, we get to a place where we can conquer things that we couldn't conquer prior to fasting. Why? Because we develop spiritual discipline. This happens … as you set your mind. 
3. Make Up Your Mind About the Type and Duration
of Your Fast
Make up your mind from the beginning on the type and duration of your fast and be determined. Don't be wishy washy. Don't say, "I'm going to see how it goes and decide if I can actually do this." No! Pray about it and as God leads, make up your mind beforehand about the type of fast and the exact duration.
Determine the Type of Your Fast
How God moves in response to your fast is proportional to your approach and the degree of your commitment.
You might have planned to fast chocolate. I love chocolate. It's the one food group I eat from every day! It's hard for me to do without chocolate, but abstaining from only chocolate isn't much of a sacrifice.
Fasting is abstaining from anything that hinders prayer—including fasting from TV, media, leisure activities, in order that we might give that time to prayer.
The more uncomfortable our abstention is, the more we're moved to pray. Unsatisfied cravings for food spur us to pray.
For example, it's day one of the fast. You wake up like you do every morning and go to the kitchen to make breakfast. Then it hits you, "I'm fasting!" So you exit the kitchen and cry out, "God I want You more!" … Your stomach growls through the day, and your first instinct is to satisfy your hunger. But instead, you cry out, "God, I want YOU more than I want food!"
You're crying out for two reasons:
To remind yourself why you're foregoing food when you're desperate for it, which motivates you to hold firm and not cave and eat what you committed not to.
Because fasting is a continual prayer, and this is just one example of why this is.
The more uncomfortable our abstention, the more we're prompted to cry out, "God I want You more! I want the answer to my prayer more than I want food … more than I want to be lazy and forego prayer … more than I want to be entertained."
Going without chocolate? Well a few times a day when we reach for chocolate, we might say, "God I want you more." But when you're placing multiple types of food (or all solid food) on the altar all day long, you're being prompted to prayer all day long. What you fast has an affect on your prayer-life during the fast. Or at least it does for me.
Another way to think of this is in terms of the weight of your causes for fasting. If you only fast Snicker's, then what you're saying to God is, "God, this cause for fasting doesn't matter very much to me. I'm only making mild sacrifices, so I'm only mildly concerned that you answer my prayer concerning it."
Fasting is an act of worship.
 "Therefore, I urge you, brothers, in view of God's mercy, to offer your bodies as living sacrifices, holy and pleasing to God—this is your spiritual act of worship" (Romans 12:1).
When we fast and pray, we present our bodies (and the meals we forfeit) to God as a living sacrifice, a memorial that forever remains before His throne. This is why fasting is worship.
The more seriously we take this commitment, the more seriously God responds. If we're not serious about pursuing God through fasting and offering our bodies (and meals) to Him as living sacrifices, then we won't experience serious results.
In Tony Evans Speaks Out on Fasting, Tony Evans writes that when people in business are trying to close a major deal, they may go all day without stopping for food. In other words, "The value of the deal overrides the value of a meal."
The same thing is true in our spiritual lives. When we fast, we give up something we crave because we recognize our soul has a deeper need.
When we fast, we humble ourselves before God, admit our need for Him and realign our priorities with His.  We no longer stuff our flesh and starve our soul. We've aligned ourselves with Heaven's heart—to feed our faith!
Fasting is a continual prayer. When we fast, we're running after God—because only He can be our soul's delight.
When we fast and pray, the cry of our heart is essentially David's cry expressed in Psalm 27:
"One thing I ask of the LORD,
this is what I seek:
that I may dwell in the house of the LORD
all the days of my life,
to gaze upon the beauty of the LORD
and to seek him in his temple."
Psalm 27:4
There is one thing we desire—Someone we desire—more than food, more than entertainment, more than temporary pleasures.
Determine in Advance the Duration of Your Fast
Make up your mind in advance — are you going to fast 21 days, 10 days, 40 days? Set your mind and determine you're going to persevere to the finish line.
Whatever the number of days God has led you to fast, decide in advance that you will persevere—that you will keep this commitment come hell or high water. Determine in advance that you will not be wishy washy. If we're wishy washy about the fast, our fast will not move God.
When I was a child growing up in a small town, I often attended birthday parties and church events at a local roller skating rink. Inevitably, at each event, we'd make a circle in the middle of the rink and do the Hokey Pokey. Everyone gets in a circle and sings:
You put your right hand in,
You put your right hand out,
You put your right hand in,
And you shake it all about,

You do the hokey pokey
and you turn yourself around
That what it's all about.
Biblical fasting isn't the Hokey Pokey. You can't be serious about seeking God diligently and at the same time have a hokey pokey attitude toward your fast. You can't be serious about fasting, while one day putting your heart in the fast and the next day taking it back out. You can't be serious about fasting Biblically, and one day put your body and meals on the altar as a living sacrifice to God, and the next day yank them back off the altar.
Determine you will not play hokey pokey games with your fast. Put your heart into the fast (your commitment to pray and to abstaining from food) … and leave it on the altar.
There can be challenges that demand small allowances without violating these principles. I'm running 103 degree fever today. I'm horribly sick with the flu. Fasting and praying are the last things I feel like doing or want to do. But I set my mind in advance. I determined I was going to fast January 15th to February 4th, come hell or high water. Having made that commitment in advance helped me keep my fast when the time arrived and the aches and chills were overwhelming.
I'm too sick to labor in prayer like I'd like. I will get well eventually and will have more energy to pray. But in the mean time, I need to heed something we should all remember: Fasting is a continual prayer. 
If your energy for prayer is sapped, remember that fasting is a continual prayer. Keep a prayer list with you at all times to present to God. (This is one of the purposes of the Fasting Contract.)
When you fast, you may have days when there is no unusual revelation. You may have expected that on your fast your communion with God would be strong and passionate—so glorious that it would be like seeing heaven opened up and hearing angels sing. However, there may be days when your energy is so sapped from food abstention that all you can do was barely breathe a prayer to God. You may feel too bad to be acutely aware of God speaking to you.
As you fast, there may be days that you pray and meditate on Scripture out of sheer discipline. There may be other days when you feel the Spirit of God so close, so real that you don't want the day to end. Either way, fasting is a continual prayer before God. It is body-talk to God expressing your heart hunger for Him. If you feel bad physically, don't be discouraged.
4. Determine You'll Not Judge the Results of Your
Fast Prematurely
Never judge the results of your fast based on false evidence—on what you feel and experience physically while fasting. Otherwise, you might render a verdict prematurely and conclude your fast is ineffective, when in fact the opposite is true.
I've written a 3-part series that more thoroughly covers this topic, so I'll just summarize here. (See Don't Judge the Results, Part One, Part Two, and Part Three)
Don't be afraid that your fast will be a wasted effort. Never judge the results of your fast on what you feel spiritually as well as physically.
The enemy always attacks us when we're fasting and praying. Fasting draws the enemy out—because he knows fasting is effective against him. Jesus' fast demonstrates this.
The enemy will send opposition intended to discourage you and get you to stop. He'll try to get you focused on what you feel.
But remember: Victory often doesn't come until after the fast. Jesus returned in the power of the spirit after his fast. Many men and women in the Bible experienced results after a period of fasting. There are some immediate results of our fasting—such as discovering what bottom line desires have been controlling you—but there are also long term results.
The first day Daniel began to fast, God heard his prayer and an angel was sent from Heaven with his answer. But the delivery was delayed because of spiritual opposition.
Like Daniel, you and I can't see what is taking place in the heavenly realm as a result of our fasting and prayer. Therefore, we should be careful not to judge the effectiveness of our fasting and prayer by what we see or feel. If we do, we'll quit prematurely and forfeit some benefits.
Questions:
OTHER POSTS IN THIS SERIES
RELATED POSTS
 FROM THE ARCHIVES
HELPFUL LINKS

Follow @shadesofgrace_
Disclosure of Material Connection: Some of the links in the post above are "affiliate links." This means if you click on the link and purchase the item, Shades of Grace will receive an affiliate commission. Regardless, I only recommend products or services I use personally and believe will add value to my readers. I am disclosing this in accordance with the Federal Trade Commission's 16 CFR, Part 255 "Guides Concerning the Use of Endorsements and Testimonials in Advertising."