Jan 12th 14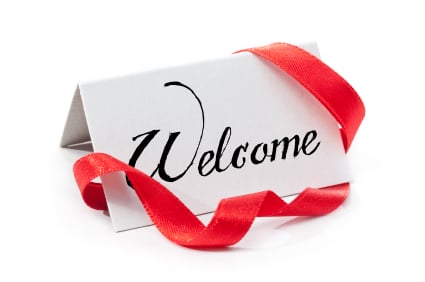 Today is the first day of Pursuit 21. If you're fasting with us, I'd like to welcome you. I'm excited that you've decided to enter a life-changing season of fasting and prayer!
Fasting is a principle that God intended for everyone to be able to enjoy. It's not a punishment; it's a privilege! By making fasting a way of life, you will get closer to God and grow in your spiritual walk like never before.
"Blessed are those who hunger and thirst for righteousness,
for they will be filled" (Matthew 5:6).
Regardless of your experience with fasting, God is going to bless your season of fasting and prayer.  He promises to fill those who hunger and thirst for Him!
To See God
I will be posting frequently during Pursuit 21, providing Biblical teaching to motivate you on your fast, guide you as you pray, and foster worship.
In the past, the Pursuit 21 posts have primarily contained information about Biblical fasting. Why? Because as you're fasting, it makes a big difference if you understand the spiritual purposes of fasting. Otherwise you find yourself just doing without food (i.e. on a diet), and it can be excruciating … not to mention the fact it can be a defeat so discouraging you may never try fasting again, at least not for years. It's important to understand the spiritual benefits of fasting. That's why I've written about it extensively during Pursuit 21 for the past four years.
However, since there are now over 100 articles here that cover these spiritual benefits, the posts this year are going to have a slightly different focus. I will still post some on fasting, but will focus more on Jesus! After all, we're fasting and praying in order to humble ourselves before God and get our focus off ourselves and on HIM! Through fasting we disconnect from the world and through prayer we connect to God. As Andrew Murray said, "Prayer is the reaching out after God and the unseen; fasting, the letting go of all that is of the seen and temporal."
So this year there will be less emphasis on letting go of the temporal through fasting and more emphasis on reaching out after God through prayer. May we put our attention squarely on God and gaze on His face. Fasting itself should not be our focus; Jesus should. That's the whole point of fasting!
Make Yourself at Home
I hope you feel at home on the Shades of Grace website for the next 21 days (and beyond).  Please feel free to post comments, ask questions, submit further prayer requests and share updates about your fasting experiences and answered prayers.
Helpful Information
Since this website is your Pursuit 21 home, I would like to take a moment to give you a tour and make sure you know where to find the pages and links you may need.
Subscription
During Pursuit 21, I will be sharing new posts in order to encourage you on your fast. In the article archives, you will also find daily fasting posts for all twenty-one days that will provide encouragement and helpful information. Many articles deal with scriptural precedent – what God did for those in the Bible who combined fasting with prayer – and therefore, what you can believe and expect God to do in your life as a result of your prayer and fasting!
You might also like to subscribe to receive blog posts via email. (You can unsubscribe at any time.) As a subscriber, you will receive each new post in your email inbox.
Fasting Contract
It is important that you make a list of your causes for fasting (feel free to utilize the Pursuit 21 Contract). Keep it with you throughout the day as you fast. In the first few days, as your body adjusts to the fast, you may not feel like praying. You may feel lousy. That's when you pull out your list of reasons for fasting and lay it before the Lord. This is your hit list! Keep it handy and pray over it frequently.
Twitter / Facebook / LinkedIn / Google+
Each day, throughout the day, I will post inspiring quotes and scriptures pertaining to prayer and fasting. You might like to also join me on either Facebook, Twitter, LinkedIn or Google+
Just because we've committed to prayer and fasting doesn't mean temptations won't come. Someone at work will bring doughnuts – your favorite kind. There will be a birthday party, a business lunch, a family gathering. As I mentioned above, in the first few days, as the body rids itself of toxins stored from months of unhealthy eating, you may feel rough physically.
In these moments it might be nice to see an encouraging word on Twitter, Facebook, LinkedIn or Google+. On social media, I will also be sharing links to articles from the fasting archives.
Helpful Links
Thank you for joining me on this 21-day journey of fasting and prayer! It's going to be an adventure! It will rock your world…for the rest of the year!
"Taste and see that the LORD is good; blessed is the man
who takes refuge in him" (Psalm 34:8).
Questions:
Are you expecting to taste and discover how good God is as you are taking refuge in Him through prayer and fasting?
As you hunger and thirst for righteousness, are you expecting to be filled? Come to God with an expectant attitude of faith.
_______________________
A few posts that will help you as you begin your fast:
FROM THE FASTING ARCHIVES:

Follow @shadesofgrace_
Disclosure of Material Connection: Some of the links in the post above are "affiliate links." This means if you click on the link and purchase the item, Shades of Grace will receive an affiliate commission. Regardless, I only recommend products or services I use personally and believe will add value to my readers. I am disclosing this in accordance with the Federal Trade Commission's 16 CFR, Part 255 "Guides Concerning the Use of Endorsements and Testimonials in Advertising."
One Response to "Fasting Day 1: Welcome"