Jan 20th 11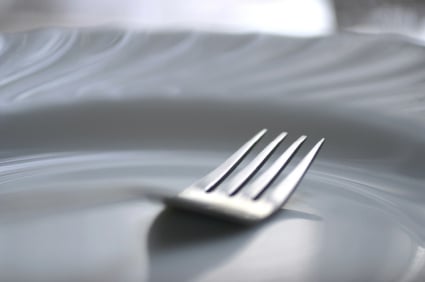 Jesus and the disciples encountered a man desperately seeking a breakthrough for his son. The story is told in Matthew 17:
And when they had come to the multitude, a man came to Him, kneeling down to Him and saying, 15 "Lord, have mercy on my son, for he is an epileptic and suffers severely; for he often falls into the fire and often into the water. 16 So I brought him to Your disciples, but they could not cure him" (verses 14-16).
The man's son suffered from seizures. The language "falls into" was also used in that day to describe suicidal attempts. The boy's father was desperate for a miracle!
He knelt before Jesus and told Him about the pain and torment that plagued his son and about the disciples inability to help. Notice Jesus' response and the conversation that takes place afterward:
17 Then Jesus answered and said, "O faithless and perverse generation, how long shall I be with you? How long shall I bear with you? Bring him here to Me." 18 And Jesus rebuked the demon, and it came out of him; and the child was cured from that very hour.

19 Then the disciples came to Jesus privately and said, "Why could we not cast it out?"

20 So Jesus said to them, "Because of your unbelief; for assuredly, I say to you, if you have faith as a mustard seed, you will say to this mountain, 'Move from here to there,' and it will move; and nothing will be impossible for you.

21 However, this kind does not go out except by prayer and fasting."
Our Problem
When the disciples came to Jesus and asked him why they couldn't cast the demon out, Jesus told them it was because of their unbelief. You and I have the same problem today. We want to see God's power manifested in miraculous ways in our lives. We want to experience His supernatural power, but we too have areas of unbelief. We can be filled with belief for one issue, while limiting God by unbelief in the next…without ever realizing it.
God's power is as available to you and me today as it was to this boy. By Jesus' remarks, it is clear that the problem wasn't the demon, it was unbelief.
The first thing Jesus said was, "You faithless and perverse generation." In this phrase He identified the root of their unbelief. Stovall Weems makes this connection in his book Awakening:
By "faithless" He meant they were too disconnected from God, and "perverse" meant instead that they were too connected to the world…We still have the same problem today. When we are too disconnected from God and too connected to the world and its distractions, the result is always unbelief. [1]
Our Solution
How do we fix this? With prayer and fasting. Jesus told His disciples to pray and fast. As Weems states, "both were necessary, because prayer connects us to God and fasting disconnects us from the world." [2]
Together prayer and fasting bring us into a position of submission to God and cooperation with Him. A lifestyle of fasting and prayer causes us to walk in agreement with God, saying, "Your kingdom come. Your will be done on earth as it is in Heaven" (Mt. 6:9-10).
Fasting isn't for God—to change God or get something from Him—it's for us. We need to fast in order to pursue 100% what God wants so that we can come into agreement with His will—with His heart and mind.
When we fast, the first thing that comes out is not the "demon" or the problem; it's the unbelief. Fasting deals with the root cause of unbelief. The demon's coming out, or whatever miracle you need, is just a by-product of your believing in God and walking in faith. When you come into alignment with God, you begin to see His perfect will done in your life, as God has already established it in Heaven. God's kingdom power starts to manifest in your earth, and that's when you get to the point where as Jesus predicted, you can speak to the mountain that's been causing you such pain and see it cast into the sea (Mark 11:23)! [3]
To reach this point, though, requires prayer and fasting. These kinds of results will not be seen apart from a lifestyle of prayer and fasting.
Fasting isn't about getting what we want from God. It's about finding out what God is doing in Heaven and cooperating with Him. It's about lining ourselves up with what God already wants for us.
Our Supply
The existence of a need is the evidence of God's supply. It is God's way of inviting you to partake of His supply—His meeting of your need. And that need has already been met in Jesus Christ who dwells in you.
His divine power has given us everything we need for a godly life" (2 Peter 1:3).
Do you have your doubts as to whether your need has already been met? God's divine order is that the supply always comes first before the need.
Which came first, the first Adam or the last Adam? The last Adam, Jesus Christ, existed first. In plan and purpose, He was crucified before the foundation of the world. When the first Adam fell into sin and had a need for redemption, Jesus Christ was already the supply for that need (1 Corinthians 15:45).
Which came first, air for lungs to breathe, or lungs that needed air. Air came first. God gives the supply first.
We don't need to get anything else from God. We just need to learn to walk in what He has already given us when we were saved.
When we fast, we refuse the natural man so the spiritual man can take charge. We starve unbelief and feed faith. We line up with God and His kingdom in Heaven, where "Everything is possible for one who believes" (Mark 9:23). [4]
Question: Is your faith in need of a good feeding? If so, are you starving unbelief and feeding your faith by engaging in prayer and fasting?
OTHER POSTS IN THIS SERIES
FROM THE ARCHIVES:
---
Stovall Weems, Awakening (Colorado Springs, CO: WaterBrook Press, 2010), 76
Ibid., 76
Ibid., 78
The idea for this post came from Stovall Weems, Awakening, 75-79

Follow @shadesofgrace_
Disclosure of Material Connection: Some of the links in the post above are "affiliate links." This means if you click on the link and purchase the item, Shades of Grace will receive an affiliate commission. Regardless, I only recommend products or services I use personally and believe will add value to my readers. I am disclosing this in accordance with the Federal Trade Commission's 16 CFR, Part 255 "Guides Concerning the Use of Endorsements and Testimonials in Advertising."