Jan 14th 13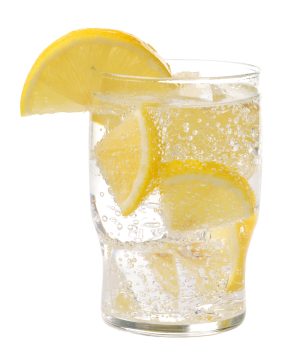 I have a friend who has a strong dislike for drinking water. She has to force herself to drink it. And even then she has to have lemon in it to cover up the taste.
We Christians sometimes feel about God's Living Water like my friend feels about drinking water. We flat don't want it. Time spent with God and His Word doesn't seem to hold a candle to entertainment, work, friends, sports, shopping. Yet, begrudgingly, we force ourselves to drink 'boring' water: a little time with God in the morning. But open the Bible and read it? No! We need bells and whistles — lemon — to cover the straight-up taste. Give us a devotional. A video. A sermon on TV. Something more entertaining than just the Bible. Something more than sheer time alone with God…waiting on Him in prayer.
Please do not misunderstand me. I watch many sermons and receive several devotionals by email daily. I have nothing against these great helps. However, we must be careful not to let anything substitute for our eyes on the pages of God's word and the knees of our heart bent before Him in prayer.
If my friend were ever stranded in a hot desert with no water to drink for a few days, she would probably guzzle straight-up water the first chance she got. And love it! Thirst changes everything!
"O God, you are my God, earnestly I seek you; my soul thirsts for you, my body longs for you, in a dry and weary land where there is no water" (Psalm 63:1).

"How lovely is your dwelling place, O Lord Almighty! My soul yearns, even faints, for the courts of the LORD; my heart and my flesh cry out for the living God." (Psalm 84:1-2).

"I spread out my hands to you; my soul thirsts for you like a parched land" (Psalm 143:6).
Fasting is Drinking
As I wrote in Fasting Is, Part 3, when rightly practiced, fasting is drinking Living Water:
Sometimes we believers do not reach for Living Water. We drink the spiritual equivalent of soda pop, which cannot quench real thirst. We drink in the world's priorities, cares and pleasures, deceived into thinking it will quench our thirst for God.

When we fast, we begin to see and taste things clearly….We begin to recognize what truly quenches our thirst for God and what does not.

Many people are drinking from the wells of this world…and they don't satisfy.
When we practice fasting correctly, setting time apart to meditate on God's word and wait on Him in prayer, we're drinking Living Water!
"For he satisfies the thirsty and fills the hungry with good things."
Psalm 107:9
(Perhaps as you read this post, you became frustrated because your thirst for God hasn't increased on your fast. Your desire for Him and His word haven't changed at all. Hang on till tomorrow's post: Gaining Thirst. In it I share something simple to do — yet so powerful — to get your spiritual thirst back!)
A Moment of Worship: Here in Your Presence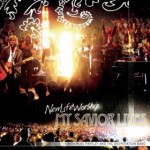 Here in Your Presence by New Life Worship
From the Album My Savior Lives
Bible Reading: Psalm 63:1, 84:1-2, 143:6, 107:9
Focus Questions:
As you have been fasting this past week, have you noticed the ways you were previously going to the wells of the world instead of the well of Living Water?
Have you become aware that before fasting, you were drinking the spiritual equivalent of soda pop, expecting it to quench your God-given thirst for Him?
Are you incorporating straight-up Living Water with no lemon — more time waiting on God in prayer, feeding on His Word?
FROM THE ARCHIVES:

Follow @shadesofgrace_
Disclosure of Material Connection: Some of the links in the post above are "affiliate links." This means if you click on the link and purchase the item, Shades of Grace will receive an affiliate commission. Regardless, I only recommend products or services I use personally and believe will add value to my readers. I am disclosing this in accordance with the Federal Trade Commission's 16 CFR, Part 255 "Guides Concerning the Use of Endorsements and Testimonials in Advertising."
One Response to "Fasting Day 7: Drinking Straight-up Living Water"