Jan 13th 13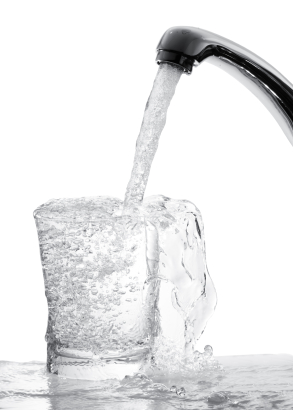 This is a guest post by Angela Morgan. Please see below for more about Angela.
The Lord spoke to me so clearly today! I stay amazed at Him! All I can say is WOW!
God knows that I am such a visual learner…and simple minded at times.. Today I was awakened by His presence. He spoke to me and led me into the kitchen. He had me get a glass from the cabinet and place it in the empty sink under the faucet.
He said "Angela, do you see that this vessel is empty?"
"Yes Lord."
"It's not being used for its purpose?"
"Yes Lord."
Then He said to me, "Turn on the faucet."
I didn't even question. Usually I'm always asking "why?" but today was different. I "obeyed" and turned it on.
I began to weep because you see, the cup was empty. It was dry inside and out…until the faucet of water poured itself into the cup, filling it up until it overflowed — getting every thing around it wet!
I was so astounded at what I was seeing. It was so simple, yet so profound!
I noticed that the only thing moving at this point was the water. The vessel was "still," allowing the water to fill it up. It was "dead." The only thing it was doing was being still for the Water to fill it up.
Then I heard the Father say to me, "Pick up the vessel." I began to cry even more as I reached for the cup. There was no way around being splattered or touched by the water. The closer and closer my hand got to the cup….my hand got WET!
Then as I saw this I heard the Lord ask me, "What is moving?"
With tears, I saw that the only thing moving at this point was the water. The cup was still. And the closer I got to the cup, it wasn't the cup that was touching me. It was the WATER!
Thank you, Lord, for this visual illustration! If we want to be a true, effective witness for the Kingdom of God…and if we want others to be touched by the Living Water when they get close to us, we must allow Him to fill us up! We must stay under the faucet of the Holy Spirit — the Word!
"As the hart pants after the water brooks, so pants my soul after you, O God. My soul thirsteth for God, for the living God: when shall I come and appear before God?" (Psalms 42:1-2)
We can not be effective for Him if we don't turn on the faucet — if we don't open up the word.
Try this illustration with your water faucet and a glass. I know it seems silly, but try it and let Him speak to you today.
"I will give of the fountain of the water of life freely to him who thirsts…let him who thirsts come. Whoever desires, let him take the water of life freely" (Revelation 21:6; 22:17).
 A Moment of Worship: One Thirst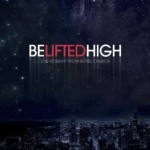 One Thirst featuring Jeremy Riddle and Steffany Frizzell
From the album Be Lifted High by Kingsway Music
Bible Reading: Psalm 42:1-2; Revelation 21:6, 22:17
Focus Questions: Have you been still under the water of God's Word? Are you opening the Word of God, allowing the Holy Spirit to fill you up to overflowing?  As you allow God to fill you, others will not be able to come close without encountering the Living Water!
From Natalie: This is a guest post by Angela Morgan. Angela's deep faith and undying passion for Jesus are a personal inspiration to me. She co-led the Concert of Prayer event as part of the Harmony Hill Church worship team. You can read her blog and follow her on Facebook and Twitter.
FROM THE ARCHIVES

Follow @shadesofgrace_
Disclosure of Material Connection: Some of the links in the post above are "affiliate links." This means if you click on the link and purchase the item, Shades of Grace will receive an affiliate commission. Regardless, I only recommend products or services I use personally and believe will add value to my readers. I am disclosing this in accordance with the Federal Trade Commission's 16 CFR, Part 255 "Guides Concerning the Use of Endorsements and Testimonials in Advertising."
One Response to "Fasting Day 6: The Living Water"