Jan 12th 12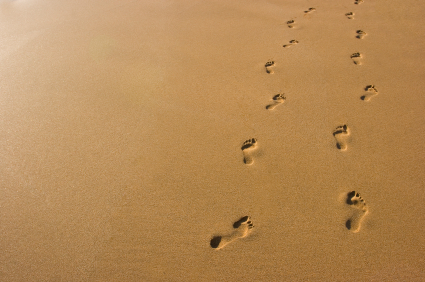 As you fast and pray, you are walking in the footsteps of our Biblical heroes of the faith. All of the greats of the Bible fasted! They committed themselves to a higher standard of discipline in order to be used of God to fulfill His purposes on the earth.
Examples of Individuals Fasting
Jesus (Matt. 4:1,2; Luke 4:1,2)
Moses (Exod. 34:28; Deut. 9:9, 18)
Elijah (1 Kings 19:8)
Samuel (I Sam. 7:6)
David (Psalm 35:13; 69:10)
Hannah (1 Sam. 1:7,8)
Ezra (Ezra 9:5; 10:6)
Nehemiah (Neh. 1:4)
Daniel (Daniel 9:3; 10:2-3)
Esther (Esther 4:15,16)
John the Baptist (Luke 1:15; Matt.3:4)
Anna (Luke 2:36,37)
Paul  (Acts 9:9; 2 Cor. 6:5; 11:27)
Cornelius (Acts 10:30,31)
Examples of Corporate Fasting
Israel, Before the Battle Against Benjamin (Judges 20:26)
Israel, at Mizpah (1 Sam. 7:6)
Mighty Men of David (2 Sam. 1:12)
Judah (2 Chron. 20:3,4)
People of Nineveh (Jon. 3:5-9)
People of Judah (During the Reign of Jehoiakim, Jer. 36:9,10)
Remnant Returning After the Captivity (Ezra 8:21,23)
Remnant in Jerusalem After the Captivity (Neh. 9:1)
Jews during the Reign of Ahasuerus (Esther 4:3,15,16)
Disciples of John the Baptist (Matt. 9:14; Mark 2:18; Luke 5:33)
Multitudes Following Jesus (Matt. 15:32; Mark 8:2,3)
Leaders of the Church at Antioch (Acts 13:1-3)
As you can see, we're in good company!
This post isn't intended to be just a list. It's intended to be a resource. The scripture references were included so that you could read these passages as you fast. I believe God will not only encourage you on your fast, He will speak to you regarding your causes for fasting.
As you continue your 21-day journey, you are walking in the footsteps of Moses, Ezra, Daniel, David, Paul and many others – including Jesus Himself, whom we're called to follow!
"You address me as 'Teacher' and 'Master,' and rightly so. That is what I am…I've laid down a pattern for you.  What I've done, you do…If you understand what I'm telling you, act like it – and live a blessed life" – Jesus, John 13:12-17
A Moment of Worship: "How To Worship A King"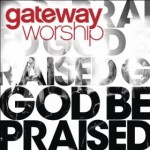 How To Worship A King by Gateway Worship
Album: God Be Praised
Now that we've put a little pep in our step for the rest of the fasting journey, let me remind you that you're almost to the one-week point – almost one-third of the way through! Hang in there! Just remember, fasting is worship. When we fast, we're worshiping a King!
Question: How does it affect you to see some of the Bible greats whose footsteps you're following as you fast and pray?
FROM THE FASTING ARCHIVES:

Follow @shadesofgrace_
Disclosure of Material Connection: Some of the links in the post above are "affiliate links." This means if you click on the link and purchase the item, Shades of Grace will receive an affiliate commission. Regardless, I only recommend products or services I use personally and believe will add value to my readers. I am disclosing this in accordance with the Federal Trade Commission's 16 CFR, Part 255 "Guides Concerning the Use of Endorsements and Testimonials in Advertising."