Jan 18th 10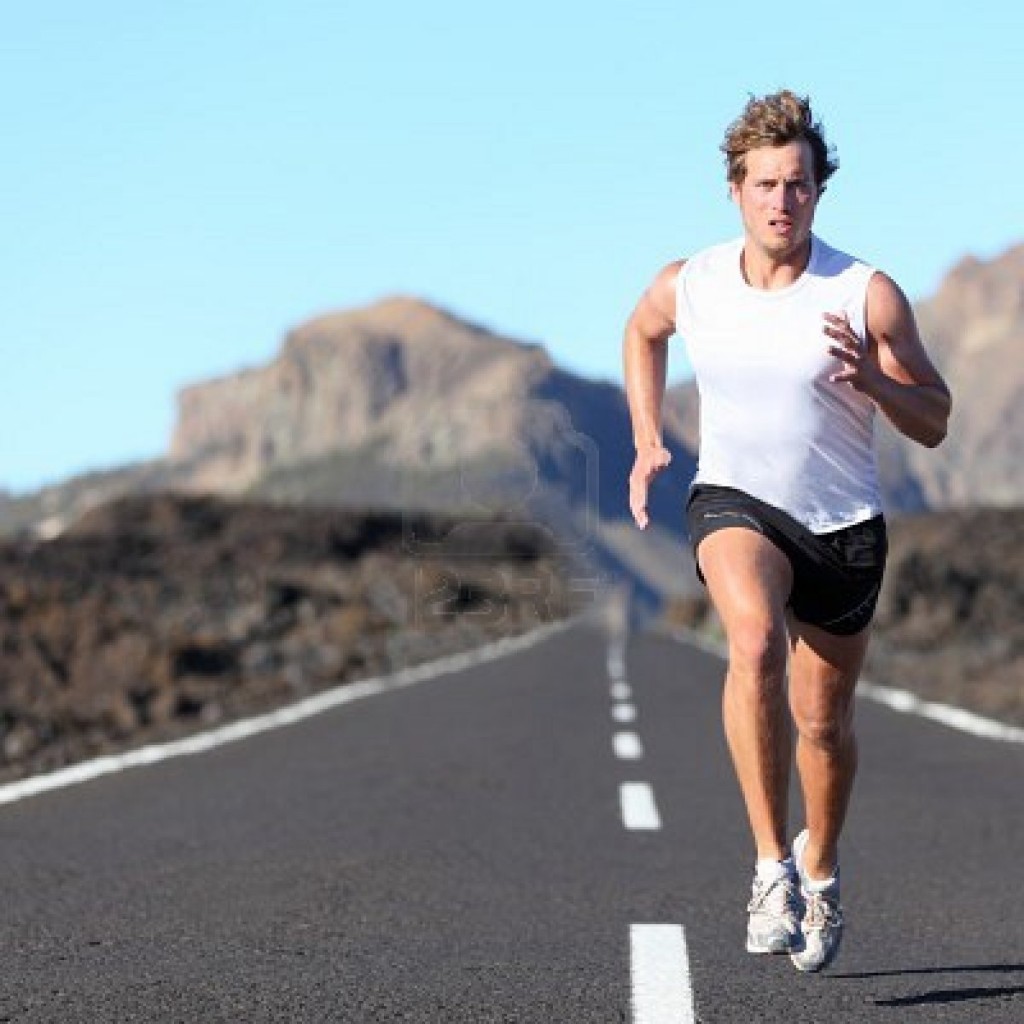 What is the power that makes the Christian life possible? Does it come from going to church? Does it come from reading the Bible more…or giving to the needy?
The Power
The power that makes the Christian life possible is the Holy Spirit. There is no other power that can enable us to live the life God requires of us as Christians. We cannot do it in our own strength. We can only live as God requires when we depend on the Holy Spirit. Therefore, the key to living successfully as a Christian is knowing how to release the power of the Holy Spirit in our lives.
Jesus clearly indicated this to his disciples when He sent them out into ministry:
"But you will receive power when the Holy Spirit comes on you; and you will be my witnesses in Jerusalem, and in all Judea and Samaria, and to the ends of the earth" (Acts 1:8).
In essence He was saying, "You're going to need supernatural power in order to do what I've called you to do. That power will come to you from the Holy Spirit. Don't go out and try to minister until that power—the power of the Holy Spirit—has come upon you."
Paul echoed this principle:
"Now to him who is able to do immeasurably more than all we ask or imagine, according to his power that is at work within us…" (Ephesians 3:20).
What God can do exceeds anything we could ever imagine, guess or request in our wildest dreams, but it depends upon His Spirit at work within us. It depends upon His supernatural power released in and through us, whether it is for prayer, preaching, witnessing, teaching…or living holy, living pure, or living in a way that glorifies God as we work, play and conduct business. It is all dependent upon releasing the power of the Holy Spirit within us.
The Opponent
Our human nature, or "carnal nature" opposes the Holy Spirit. The essence of old nature is that it doesn't yield to the Holy Spirit, but is in opposition to the Spirit. In the New Testament this nature is referred to as the "flesh." It refers to not just our physical bodies, but our entire nature that we inherited from Adam.  Deep down in you and me dwells a rebel, an insurgent.
"But I say, walk by the Spirit, and you will not carry out the desire of the flesh. For the flesh sets its desire against the Spirit, and the Spirit against the flesh; for these are in opposition to one another, so that you may not do the things that you please" (Galatians 5:16-17 NAS).
Paul was very clear in this passage. If we yield to the carnal nature, we stand in opposition to the Spirit of God. If we want to yield to the Holy Spirit, we must deal with our old nature, our flesh. If not, what we do will oppose the Holy Spirit. Paul reiterates this again:
"…the carnal mind is enmity against God: for it is not subject to the law of God, neither indeed can be" (Romans 8:7 KJV).
Paul is saying that our natural mind, our fleshly, carnal mind, is hostile toward God. The carnal nature and mind cannot be influenced to do the will of God. This is impossible.
The carnal mind is our "soul"—our mind, will and emotions. It is the part of us that says "I think" (the mind); "I will" (the will); "I feel" (the emotions). Our natural man is preoccupied and controlled by these three areas.
If we want to live under the authority of the Holy Spirit, in submission to Him, then our fleshly nature must be brought into subjection.  We must subject the mind, will and emotions to the Spirit of God. Our "I will", "I want" and "I feel" must come under the rule of the Holy Spirit. According to the pattern of Scripture, this is done through fasting.
This is how Jesus did it; how Paul did it; and how you and I are to do it.
Paul struggled with his fleshly nature and gained authority over it through disciplining his body:
"25Everyone who competes in the games goes into strict training. They do it to get a crown that will not last; but we do it to get a crown that will last forever.

26Therefore I do not run like a man running aimlessly; I do not fight like a man beating the air. [In other words, I have a purpose and I am disciplined.]

27No, I beat my body and make it my slave so that after I have preached to others, I myself will not be disqualified for the prize. (I Corinthians 9:25-27 NIV)
I have a dear friend in Heaven who was a marathon runner during her brief time on earth. I have never known anyone so disciplined, so determined. She aggressively trained for a race, lest she fall short of her desired time, even by just a few seconds. When she had a goal, she was fierce in training lest she be 'disqualified', and to her, disqualified meant anything less than her personal best.
For you and me, our personal best in this life is for the power of the Holy Spirit to be released to live through us. We should be aggressive, fierce and disciplined in taking every step necessary to assure that this occurs. The thought of just a 'few seconds added to our time'—just one moment ruled by our fleshly nature as opposed to being governed by the Spirit of God—ought to be enough to send us into aggressive training…into the discipline of fasting.
My friend loved the movie Chariots of Fire. It was her personal favorite! She always said that God created her to love running and she best worshiped Him by running for Him. She also ran by His power not hers, even putting Scriptures the Holy Spirit had quickened for that particular race in her shoes or clothing to remind her of His enabling. One time she got lost driving to a race and was late. She had no time to neatly write out a scripture on a little piece of paper. She just tore it out of her Bible and quickly stuffed it in her shoe. This disciplined young lady was that dependent on His enabling, though she was naturally gifted. She also fasted regularly, even for me when I had an event at which I was ministering. She was a woman of discipline, but she knew what discipline mattered most: that which affects eternity.
The Reward
My friend had also collected numerous awards over her brief running career. I can't help but think that from her vantage point at the Throne of God, she would remind us not to "become weary in doing good, [in continuing to fast] for at the proper time we will reap a harvest if we do not give up" (Galatians 6:9).
There are countless rewards that we receive in the here and now. I received a Facebook message over the weekend from a man who recently began fasting again:
I have appreciated what you have shared on fasting and the different resources you have mentioned. About a month ago, I began feeling like in addition to the 'extra' praying I was doing for my dad concerning his cancer and treatments, that God was urging me to fast 2 days a week as part of my prayer time for Dad. Because of a bad experience with a false prophet and fasting in my past, I was resistant to the idea. As I read your experiences and encouragement, I felt the Father ask me again to do this for my dad as a act of love and obedience.

So for a couple of weeks now, I have added this to my weekly routine. Whether it affects God answering my prayers for my dad's physical needs or not, I feel a renewing of my peace and joy from my obedience. In addition, my dad says he has had no side effects from his radiation treatments so far and he claims that as an answer to prayer—as do I.
Did you catch that? He feels peace and joy from his obedience! There are immediate rewards from fasting, like feeling the flesh die away and the life—peace, joy, strength and perspective—of the Holy Spirit in its place! This is immediate.And many rewards in the temporal realm will follow. For this man, the side effects from his dad's radiation have improved. Personally, I'm fasting this year for a tangible breakthrough on a number of fronts. But regardless of what takes place in the here and now, the reward of the eternal Holy Spirit Himself is enough!
Question: Are you struggling between the power of the Holy Spirit and the opponent of the flesh?

RELATED ARTICLES
FROM THE ARCHIVES

Follow @shadesofgrace_
Disclosure of Material Connection: Some of the links in the post above are "affiliate links." This means if you click on the link and purchase the item, Shades of Grace will receive an affiliate commission. Regardless, I only recommend products or services I use personally and believe will add value to my readers. I am disclosing this in accordance with the Federal Trade Commission's 16 CFR, Part 255 "Guides Concerning the Use of Endorsements and Testimonials in Advertising."
3 Responses to "Fasting Day 4: Outer Discipline, Inner Result, Eternal Reward"