Jan 16th 11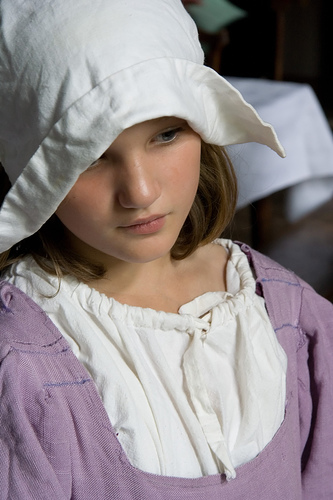 How is your appetite for God? Do you hunger for Him?  More than you do television? More than friends? More than food?
In A Hunger for God, John Piper writes,
"Half of Christian fasting is that our physical appetite is lost because our homesickness for God is so intense. The other half is that our homesickness for God is threatened because our physical appetites are so intense." [i]
Fasting is the result of joy and satisfaction in God, but it is also a weapon to fight  everything in the temporal world that tries to take that joy and satisfaction away.
Greatest Enemy
The greatest enemy of hunger for God is not venomous poison but chocolate cake. John Piper continues,
It is not the banquet of the wicked that dulls our appetite for heaven, but endless nibbling at the table of the world. It is not the X-rated video, but the prime-time dribble of triviality we drink in every night … The greatest adversary of love to God is not his enemies but his gifts. And the most deadly appetites are not for the poison of evil, but for the simple pleasures of earth. For when these replace an appetite for God himself, the idolatry is scarcely recognizable, and almost incurable. [ii]
In Luke 14, God describes what keeps us from the banquet of His presence and love. Surprisingly, it isn't Satan or his wiles that deter us. It is the mundane, the daily tasks, the pressing – a piece of land, a yoke of oxen and a wife.
16 Jesus replied: "A certain man was preparing a great banquet and invited many guests. 17 At the time of the banquet he sent his servant to tell those who had been invited, 'Come, for everything is now ready.'

18 "But they all alike began to make excuses. The first said, 'I have just bought a field, and I must go and see it. Please excuse me.'

19 "Another said, 'I have just bought five yoke of oxen, and I'm on my way to try them out. Please excuse me.'

20 "Still another said, 'I just got married, so I can't come.'"
Jesus said that there are those who hear the word of God and their hearts turn to Him, "but as they go on their way they are choked by life's worries, riches and pleasures" (Luke 8:14). In Mark chapter four, Jesus said, "the desires for other things come in and choke the word, making it unfruitful" (v.19).
"Pleasures" and "the desires for other things" are not wicked in themselves. They are God's gifts.  They are chicken fettuccini and pecan pie and caramel latte and reading and shopping and playing golf and traveling and hanging out with friends and exercising and tweeting and Facebooking and watching TV and surfing the internet.
When we fast, it means that we will do without anything in order to preserve ourselves from the numbing effects of innocent pleasures. We will go to any length in order to maintain and stoke the fire of our homesickness for God.
Even good things can wreak havoc with our walk with Christ. This is why Jesus said, "You cannot become my disciple without giving up everything you own" (Luke 14:33).
Anything can stand in the way of us becoming true disciples. Not just evil and not just food – anything can rob us of devotion to God – even God's gifts.
Away with the Anesthesia
Television, food, internet chat rooms … in many cases, we use these things to numb feelings, dull sadness or ease discomfort.
When we fast, we discover what bottom-line desires control us.
In Celebration of Discipline
, Richard Foster says,
More than any other discipline, fasting reveals the things that control us. [Tweet this] This is a wonderful benefit to the true disciple who longs to be transformed into the image of Jesus Christ. We cover up what is inside of us with food and other things. [iii]
Hungry Handmaid of Faith
John Piper's term for fasting, the Hungry Handmaid of Faith, is accurate. She serves us well!
She brings up out of the crevices of my soul hidden pride, overwhelming self-centeredness and a lust for all things temporal. She enables me to feel conviction about my sin of prayerlessness and my loss of love for God's Word. She causes me to become aware of just how much I've used food and television to numb feelings of sadness and frustration.  She shows me what little faith in God I have – or else I'd have trusted Him with my feelings, not television or food, things incapable of effecting change. What idolatry!
Every moment my stomach growls, each second my tastebuds call out for comfort food, she compels me to come before God's throne. She has drawn a line between the eternal and the temporal. Because of her, I see just how much I have drifted to the other side. Oh the beauty of this Hungry Handmaid of Faith!
Fasting reveals the measure of mastery things have over us – whether it is food, or television, or movies, or social media, or technology…or whatever we submit to again and again to cover up the weakness of our hunger for God.
"I will not be mastered by anything" (I Corinthians 6:12).
Appetite Suppression
Some might assume that those who eat from God's table the most are the least hungry, but this is not the case. Those who linger in His presence, and meditate on His Word, who drink the Living Water and eat the Bread of Heaven, do not have their hunger satiated.
In A Hunger for God, John Piper writes,
The more deeply you walk with Christ, the hungrier you get for Christ…the more homesick you get for heaven … the more you want "all the fullness of God"… the more you want to be done with sin … the more you want the Bridegroom to come again … the more you want the Church revived and purified with the beauty of Jesus … the more you want a great awakening to God's reality in the cities … the more you want to see the light of the gospel of the glory of Christ penetrate the darkness of all the unreached peoples of the world … the more you want to see false worldviews yield to the force of Truth … the more you want to see pain relieved and tears wiped away and earth destroyed … the more you long for every wrong to be made right and the justice and grace of God to fill the earth like the waters cover the sea.

If you don't feel strong desires for the manifestation of the glory of God, it is not because you have drunk deeply and are satisfied. It is because you have nibbled so long at the table of the world. Your soul is stuffed with small things, and there is no room for the great. (emphasis added). [iv]
You were not created for the small things. God created you so that you would hunger for and be filled with the great! With Himself!
If you are fasting with Pursuit 21, then you are turning from the small in order to be filled with the great. God will hear and answer your request. "Blessed are those who hunger and thirst for righteousness, for they will be filled" (Matthew 5:6).
If your appetite for God is suppressed, it can be stimulated by fasting. I invite you to turn from the numbing effects of food and the pitfalls of idolatry, and with a fast say, "God, I want you!"
Questions:  Have God's gifts taken precedence over His presence? Do you dull your feelings with food or activities? Have you experienced the Hungry Handmaid of Faith?
FROM THE FASTING ARCHIVES
________________
[i] John Piper, A Hunger for God (Wheaton, IL: Crossway Books, 1997), 14
[ii] Ibid., 14
[iii] Richard Foster, The Celebration of Discipline (New York: Harper and Row Publishers, 1978), 48
[iv] A Hunger for God, 23

Follow @shadesofgrace_
Disclosure of Material Connection: Some of the links in the post above are "affiliate links." This means if you click on the link and purchase the item, Shades of Grace will receive an affiliate commission. Regardless, I only recommend products or services I use personally and believe will add value to my readers. I am disclosing this in accordance with the Federal Trade Commission's 16 CFR, Part 255 "Guides Concerning the Use of Endorsements and Testimonials in Advertising."
2 Responses to "Fasting Day 4: The Hungry Handmaid of Faith"