Jan 26th 19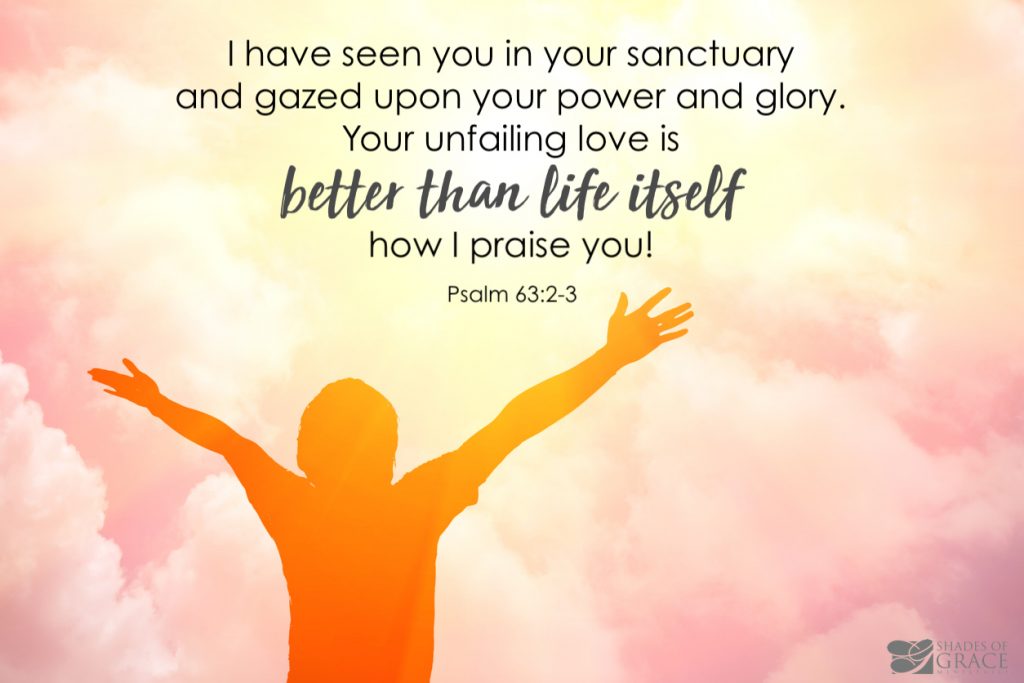 By God's grace, you did it! You made it through all twenty-one days of the fast! You sought God intensely these three weeks, and as a result, you've been living in the overflow of His anointing, His strength, His grace, His enabling.
You've abstained not just from food but from anything that has hindered prayer. Consequently, you've experienced God's presence in a fresh way.
You've been so hungry for God that you would do without everything else in order to search Him out.
"O God, you are my God; I earnestly search for you. My soul thirsts for you; my whole body longs for you in this parched and weary land where there is no water" (Psalm 63:1, NLT).
Through your fasting, you've told God, "I've got to have You! I'll dispense with everything else. But You? You're an indispensable necessity to me." As a result, you've been rejoicing, filled to the brim with good things.
"Let the hearts of those rejoice who seek and require the Lord as their indispensable necessity" (Psalm105:3. AMPC)
And those things you've dispensed with, you haven't even missed them!
I can't believe how the things I used to crave—television at night, keeping up with current events, eating to cope with stress or as an incentive to get my weak body to accomplish the next task—I haven't missed any of it the slightest bit because it can't possibly compare to experiencing the glory and majesty and power and might and sweetness of Jesus!
Experiencing Jesus is so much more wonderful and exciting and electric and suspenseful and interesting and life-changing and downright fun than anything this world has to offer!
Truly, as the Psalmist says, earth has nothing we desire besides Him!
Satisfied More Than by a Rich Feast
You've treasured the words of His mouth more than your necessary food. (Job 23:12) You've lived not on tangible bread, but on the Bread of Life—on every word that comes from His mouth. (Deut 8:3, Mt. 4:4) His Word has been your joy and heart's delight! (Jeremiah 15:16) And my, hasn't His Word and His presence tasted oh so good!
"Taste and see that the Lord is good" (Psalm 34:8).
He has tasted better and been more satisfying and far more filling than the richest feast!
"I will praise you as long as I live, lifting up my hands to you in prayer. You satisfy me more than the richest feast. I will praise you with songs of joy" (Psalm 63:4-6, NLT).
Filled to Overflow with Good Things
God promises that when we hunger for Him, He will fill us with good things!
"Blessed are those who hunger and thirst for righteousness, For they shall be filled" (Matthew 5:6, NKJV).

"He satisfies the thirsty and fills the hungry with good things" (Psalm 107:8-9).
Not only has He filled us with good things, He's filled us to overflow with the most precious thing of all—Himself!
I don't want this season to end, do you? Sure, food will be nice … but not nearly as wonderful and sweet as these days with Jesus.
–

"I have seen you in your sanctuary 
and gazed upon your power and glory. 
Your unfailing love is better than life itself; 
how I praise you!"
Psalm 63:2-3

–
Praising Him for the Overflow
We have seen Him in the sanctuary and gazed upon His power and glory. We've tasted His presence and found that His love is better than life! How we praise Him!
In light of this, "Living in the Overflow" is the perfect song to close the fast! Let's take a moment to listen to it and thank God for all He has done in these glorious days—and for what He is going to do in answer to our diligent prayer and seeking.
Lord, Your unfailing love is better than life itself! How we praise you! Thank you for everything You've done in these three short weeks! Thank you for your love — for choosing us, saving us, and calling us to share sweet communion with You. Thank you for your blood that made the way for us to come into the Holy of Holies. Thank you for drawing near to us when we draw near to You. You are more than enough for us!

Thank you, Interceding Sovereign, for inviting us to share Your authority and power in prayer. Thank you for fasting, the hungry handmaid of faith, that helps us do away with lesser things in order to experience your greatness. Thank you for giving us the privilege of fasting—a way of accepting Your invitation to come near and experience Your grace and glory in a special way. Thank you for meeting with us face-to-face like a friend.

Thank you for deepening and strengthening our prayers. For helping us respond to Your calls to come up and to come out. For helping us break the barriers in us to the Spirit's power. For tuning our ears to Your voice and speaking to the cries of our heart. Thank you for caring about the things that concern us, for busying Yourself with our every step. Thank you for meeting every need we have in the riches of Christ.

We bless you, Lord! Thank you for Your faithfulness and compassion … Your unfailing love … Your mercies that are new every morning. You are worthy of all our worship!!

"Holy, holy, holy, Lord God Almighty,
Who was and is and is to come!
You are worthy, O Lord,
To receive glory and honor and power…"
Revelation 4:8, 11
We bless you, Lord! Thank you for being:
Our all-sufficiency (El Shaddai) — 2 Cor. 3:5, 12:9-10
Our banner of victory — 1 Cor. 15:57, Pro. 21:31, Zeph. 3:17, 1 Chron. 29:11
Our burden-bearer — Psa. 55:22, 68:19; 1 Peter 5:7
Our cornerstone, sure foundation — Isa. 28:16, 33:6; 1 Cor. 3:11, Eph. 2:20
Our cleansing — 1 John 1:7, 9; Isa. 1:8
Our compassionate and gracious One — Lam 3:22, Exo. 34:6, Psa 103:8, 111:4, 116:5, 145:8
Our counselor, friend — John 14:26, Isa. 11:2, John 15:14-15, Luke 7:34
Our covenant-keeping God — Deu. 7:9, Mal. 2:5, Heb. 8:6
Our deliverer — Psa. 18:2, 144:2
Our desire, more precious than silver —Isa. 26:8, Pro. 3:13-15, Psa. 73:25-26
Ever-present with us — Mat. 1:23, Psa. 139:7, Acts 17:27
Everlasting I AM — Exo. 3:14, John 8:58, Psa. 106:48
Exalted One — Psa. 18:46, 148:13, 97:9; Acts 2:33, 5:31
Faithful and true — Rev. 19:11, 2 Tim. 2:13, 1 Thes. 5:24
Our precious Father — Deu. 32:6, Psa. 68:5, Isa. 9:6, Mat. 5:48, 1 John 1:3, 3:1
Our forgiveness of sin — Eph. 1:7, Col. 1:14, Isa. 55:7, Mic. 7:18
Our giver of every good gift — Jam. 1:17, Rom. 8:32, Luke 11:13
Our God of miracles who works wonders for us — Psa. 72:18, Isa. 25:1, Gal. 3:5
Our good shepherd, good to us — John 10:11, 14; Psa. 34:10, 85:12, 119:68
Great and awesome God — Exo. 15:11, Psa. 99:3
Our very present help — Heb. 13:6, Psa. 46:1
Holy, holy, holy God — Isa. 6:3, Rev. 4:8
The I AM in all things — Exo. 3:14-15, Psa. 119: 91, Rom. 8:28
Jehovah El Elohim — The LORD God of Gods, the LORD, mighty, powerful, strong One over all — Josh. 22:22
Our justification — Rom. 5:18, 8:23
King of kings on His throne — 1 Tim. 6:15, Rev. 19:16
Our life — 1 John 5:1, John 11:25, Col. 3:4
Our living bread, living water — John 6:51, 4:10, 7:37-38; Rev. 22:17
Lord of all — Acts 10:36, Rom. 10:12
Marvelous — Rev. 15:3, Job 37:5
Our master — Col. 4:1, 2 Tim. 2:21
Merciful and compassionate — Deu. 4:31, Luke 1:78, 1 Pet. 1:3, Lam. 3:22, Exo. 34:6
Most High God— Gen. 14:22; Psa. 78:35, Acts 16:17, Mark 5:7
Name above all names — Phil. 2:9, Eph. 1:21
Never-failing— Heb. 13:5, Deu. 31:6, 10
One whom we adore — Song of Sol. 1:4, Jer. 31:3, Hos. 11:4
Our peace — Eph. 2:14, Phil. 4:7
Our portion, all we need — Psa. 16:5, 73:28; Lam 3:24, Col. 3:11b
Precious to us — Isa. 28:16, 1 Pet. 1:19, 2 Pet. 1:4
Our provider, our source — Phil. 4:19, Psa. 34:10, 84:11
Our redeemer — Job 19:25, Psa. 19:14
The One who Revives us — Psa. 19:7, 80:18, 85:6; Isa. 57:15
Our rewarder and our reward — Heb. 11:4, Rev. 22:12, Isa. 40:10
Our true riches — Rom. 9:23, 11:33; Eph. 1:7, 18, 2:7
Our righteousness — Jer. 23:6, 1 Cor. 1:30
Our salvation — Hab. 3:18, Luke 1:47, 2:11, 30; Rev. 19:1
Same yesterday, today, forever — Heb. 13:8, Mal. 3:6
Our satisfaction — Psa. 17:15, 63:5, 103:5, 36:8; Isa. 58:11, Mat. 5:6
Searcher of our hearts — Psa. 139:1, 23; 1 Chron. 28:9, Rev. 2:23
Our shield and protector — Psa. 91:4, Pro. 30:5, John 17:11
Sovereign — Dan. 4:35, Psa. 103:19, Hab. 3:19
Our strength — Psa. 18:1, 59:9, 10a, 17; Isa. 12:2, Eph. 1:19, Phil. 4:13
Our sustainer — Psa. 55:22, 89:21; Isa. 46:4, Ruth 4:15, Heb. 1:3
Our teacher — John 13:13, Isa. 28:6, Psa. 32:8
Our strong tower — Psa. 61:3, Pro. 18:10
Our unchanging One — Mal. 3:6, Psa. 102:27, Heb 13:8, Jam. 1:17
Worthy of all praise! — Rev. 4:11, 5: 12; Psa. 18:3
Moment of Worship: Living in the Overflow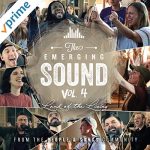 Living in the Overflow feat. Charity Gayle and Joshua Sherman
Written by Charity Gayle, Joshua Sherman, Steven Musso
From the Album: Emerging Sound, Vol. 4
Listen on Apple Music | Buy on iTunes
Listen on Prime Music | Buy on Amazon
Bible Reading: Psalm 105:3, AMPC; Psalm 63:2-6; Matthew 5:6;
Questions:
What aspect of the fast are you most grateful for? For the way it exposed your bottom line desires? For the way it subjected your flesh to the Spirit? For the way You were able to sense God's presence and hear His voice? For the way it exposed areas of sin and compromise in your life?
What are you praising God for right now? For His character? For all that He has done for you? For the sweet experience of His presence? For His love that is better than life? 
FASTING DAY 21 FROM THE ARCHIVES

Follow @shadesofgrace_
Disclosure of Material Connection: Some of the links in the post above are "affiliate links." This means if you click on the link and purchase the item, Shades of Grace will receive an affiliate commission. Regardless, I only recommend products or services I use personally and believe will add value to my readers. I am disclosing this in accordance with the Federal Trade Commission's 16 CFR, Part 255 "Guides Concerning the Use of Endorsements and Testimonials in Advertising."