Feb 1st 11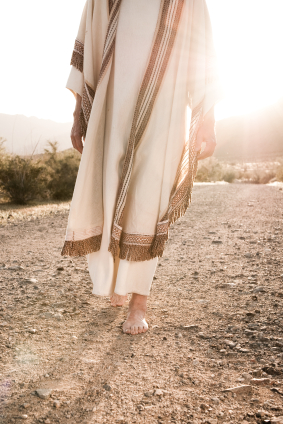 Most of the results that Jesus experienced from His fast came after the fast. A significant change occurred at the end of Jesus' fast.
1 Jesus, full of the Holy Spirit, left the Jordan and was led by the Spirit into the wilderness, 2 where for forty days he…ate nothing….14 Jesus returned to Galilee in the power of the Spirit… (Luke 4:1,14, emphasis added).
Notice the change. Jesus was "full of the Holy Spirit" after being baptized. Then He was led into the wilderness to fast. When He returned from forty days of fasting, He returned "in the power of the Spirit."
Like Jesus, we are returning from our fast in the power of the Holy Spirit.
What can we expect God to have done through our fast?
We know that scripture says:
"Blessed are those who hunger and thirst for righteousness, for they will be filled" (Mt. 5:6).
But what will we be filled with? Scripture also says:
God "satisfies the thirsty and fills the hungry with good things" (Ps. 107:9).
We've been hungry and thirsty for twenty-one days. What can we expect God to fill us with?
As we prepare to conclude our fast, it is vital that we know what we can claim and expect God to have done through our fasting and prayer.
When fasting, it is vital to know what scriptural precedents apply to your causes for fasting. Not only will this provide encouragement, it also helps you know how to pray and how to believe God to respond in your situation.
In scripture there was always a reason that a fast was called. We need to know those reasons. We need to know what God did in the lives of those in the Bible who fasted. We must have scriptural basis for our faith and expectation in God's response to our prayer and fasting.
As we return from our time of separation unto God through fasting, I am going to take a moment to highlight some of these truths using the framework of Isaiah 58, the fasters chapter.
Audio Message: Returning in Power
FROM THIS SERIES:

Follow @shadesofgrace_
Disclosure of Material Connection: Some of the links in the post above are "affiliate links." This means if you click on the link and purchase the item, Shades of Grace will receive an affiliate commission. Regardless, I only recommend products or services I use personally and believe will add value to my readers. I am disclosing this in accordance with the Federal Trade Commission's 16 CFR, Part 255 "Guides Concerning the Use of Endorsements and Testimonials in Advertising."