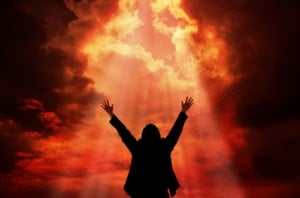 "There is no power like that of prevailing prayer, of Abraham pleading for Sodom, Jacob wrestling in the stillness of the night, Moses standing in the breach, Hannah intoxicated with sorrow, David heartbroken with remorse and grief, Jesus in sweat of blood. Add to this list from the records of the church your personal observation and experience, and always there is the cost of passion unto blood. Such prayer prevails. It turns ordinary mortals into men of power. It brings power. It brings fire. It brings rain. It brings life. It brings God."
– Samuel Chadwick
"The true man of God is heartsick, grieved at the worldliness of the Church…grieved at the toleration of sin in the Church, grieved at the prayerlessness in the Church. He is disturbed that the corporate prayer of the Church no longer pulls down the strongholds of the devil."
– Leonard Ravenhill
"To arouse one man or woman to the tremendous power of prayer for others, is worth more than the combined activity of a score of average Christians."
– A. J. Gordon
"The chief danger of the Church today is that it is trying to get on the same side as the world, instead of turning the world upside down. Our Master expects us to accomplish results, even if they bring opposition and conflict. Anything is better than compromise, apathy, and paralysis.  God give to us an intense cry for the old-time power of the Gospel and the Holy Ghost!"
– A. B. Simpson
"Our praying needs to be pressed and pursued with an energy that never tires, a persistency which will not be denied, and a courage which never fails."
– E.M.Bounds
"The early Church exerted the privilege of prayer.  The Church of today is in danger of deserting the privilege.  With all of our technology, invention and innovation, let us emphasize, centralize, and prioritize on prayer – life's limitless reach!"
– Jack Taylor
"The Cinderella of the church today is the prayer meeting.  This handmaid of the Lord is unloved and unwooed because she is not dripping with the pearls of intellectualism, nor glamorous with the silks of philosophy; neither is she enchanting with the tiara of psychology.  She wears the homespuns of sincerity and humility and so is not afraid to kneel!"
– Leonard Ravenhill
"Non-praying is lawless, discord, anarchy.  The whole force of Bible statement is to increase our faith in the doctrine that prayer effects God, secures favor from God, which can be secured in no other way, and which will not be bestowed if we do not pray."
– E.M. Bounds
"Is prayer your steering wheel or your spare tire?"
– Corrie ten Boom
"Hell is larger today than it was yesterday, because many of us have failed to pray."
– David Smithers
"Satan trembles when he sees the weakest saint upon his knees."
– William Cowper
"The one concern of the devil is to keep Christians from praying. He fears nothing from prayerless studies, prayerless work, and prayerless religion. He laughs at our toil, mocks at our wisdom, but trembles when we pray."
– Samuel Chadwick
"Beware in your prayers, above everything else, of limiting God, not only by unbelief, but by fancying that you know what He can do. Expect unexpected things, 'above all that we ask or think'. Each time, before you Intercede, be quiet first, and worship God in His glory. Think of what He can do, and how He delights to hear the prayers of His redeemed people. Think of your place and privilege in Christ, and expect great things!"
– Andrew Murray
"When we get a glimpse of the worth of a soul, and begin to realize that we stand between lost men and Heaven or Hell, then we shall have real concern and the Lord will hear our prayers of intercession."
– J. W. Mahood
"God enabled me to so agonize in prayer that I was quite wet with perspiration, though in the shade and the cool wind. My soul was drawn out very much from the world, for multitudes of souls."
– David Brainerd
"God will fill the hungry because He Himself has stirred up the hunger. As in the case of prayer, when God prepares the heart to pray, He prepares His ear to hear (Ps. 10: 17). So in the case of spiritual hunger, when God prepares the heart to hunger, He will prepare His hand to fill."
– Thomas Watson
Could a mariner sit idle if he heard the drowning cry?
Could a doctor sit in comfort and just let his patients die?
Could a fireman sit idle, let men burn and give no hand?
Can you sit at ease in Zion with the world around you damned?
– Leonard Ravenhill
"We need a Heaven-sent revival, a burning fire from on high,
A purifying passion and a forsaking of our stubborn pride.
We need a vision of eternity, of Hell and the Judgement Day,
A fervent love for our Savior, that will gladly serve and obey.
We need a Pentecostal purging and a breaking deep within,
A vision of God Almighty and a river of tears for our nations sin.
We need a Heaven-sent revival, a burning fire set ablaze.
Yet, we'll never see such glory, until the Church begins to pray."
– David Smithers
"No one is a firmer believer in the power of prayer than the devil; not that he practices it, but he suffers from it."
– Guy H. King
"Pray often; for prayer is a shield to the soul, a sacrifice to God, and a scourge for Satan."
– John Bunyan
"Satan does not care how many people read about prayer if only he can keep them from praying. When a church is truly convinced that prayer is where the action is, that church will so construct its corporate activities that the prayer program will have the highest priority."
– Paul E. Billheimer
"Many who do come into the secret place, and who are God's children, enter it and leave it just as they entered, without ever so much as realizing the presence of God. And there are some believers who, even when they do obtain a blessing, and get a little quickening of soul, leave the secret place without seeking more. They go to their chamber, and there get into the secret place, but then, as soon as they have got near to Him, they think they have been peculiarly blessed, and leave their chamber, and go back into the world… Oh, how is it that the Lord's own people have so little perseverance? How is it that when they do enter into their place of prayer to be alone, they are so easily persuaded to be turned away empty; instead of wrestling with God to pour out His Spirit, they retire from the secret place without the answer, and submit to it as being God's will."
– William C. Burns
"The reason why we obtain no more in prayer is because we expect no more. God usually answers us according to our own hearts."
– Richard Alleine
"You shall find this to be God's usual course: not to give his children the taste of his delights till they begin to sweat in seeking after them."
– Richard Baxter
"When we go to God by prayer, the devil knows we go to fetch strength against him, and therefore he opposeth us all he can."
– Richard Sibbes
Prayer Impacts New York and the Nation

It was not a good time for churches in downtown Manhattan, and the North Dutch Reformed Church on Fulton Street resorted to creative measures, hiring a businessman named Jeremiah Lanphier as a sort of outreach minister. He knocked on doors in the neighborhood and distributed pamphlets and Bibles, but response generally was dismal.

"One day as I was walking along the streets," Lanphier wrote in his journal, "the idea was suggested to my mind that an hour of prayer, from twelve to one o'clock, would be beneficial to businessmen." The idea blossomed: a weekly prayer time open to anyone, bankers to broom-pushers. Come when you can, leave when you must. Handbills advertised the first meeting – at noon on September 23, 1857.

Lanphier waited for the first attenders. No one showed up for the first thirty minutes. Then one man straggled in, then another. The hour ended with six men present, praying. The following week there were twenty, the next week forty. Soon a hundred. Rooms were packed. The church had to ask another church to handle the overflow. When churches ran out of room, the prayer meetings moved to theaters.

By March, 1858, the New York Times could report that Burton 's Theater on Chambers Street was packed as famous preacher Henry Ward Beecher led a crowd of 3,000 in prayer. Some estimate that up to a million people became Christians in the 1857-58 revival.
"Do not we rest in our day too much on the arm of flesh?  Cannot the same wonders be done now as of old?  Do not the eyes of the Lord run to and fro throughout the whole earth still to show Himself strong on behalf of those who put their trust in Him?  Oh, that God would give me more practical faith in Him!  Where is now the Lord God of Elijah?  He is waiting for Elijah to call on Him."
– James Gilmour
"Be sure you look to your secret duty; keep that up whatever you do.  The soul cannot prosper in the neglect of it.  Apostasy generally begins at the closet door.  Be much in secret fellowship with God.  It is secret trading that enriches the Christian.  Let prayer be the key of the morning and the bolt at night.  The best way to fight against sin is to fight it on our knees."
– Philip Henry
"The potency of prayer has subdued the strength of fire; it has bridled the rage of lions, hushed anarchy to rest, extinguished wars, appeased the elements, expelled demons, burst the chains of death, expanded the gates of heaven, assuaged diseases, repelled frauds, rescued cities from destruction, stayed the sun in its course, and arrested the progress of the thunderbolt. Prayer is an all-efficient panoply, a treasure undiminished, a mine that is never exhausted, a sky unobscured by clouds, a heaven unruffled by the storm.  It is the root, the fountain, the mother of a thousand blessings."
– St. Chrysostom
"What the Church needs today is not more or better machinery, not new organizations or more and novel methods.  She needs men whom the Holy Spirit can use — men of prayer, men mighty in prayer.  The Holy Spirit does not flow through methods, but through men.  He does not come on machinery, but on men.  He does not anoint plans, but men — men of prayer!"
– E.M. Bounds
"We must remember that the goal of prayer is the ear of God.  Unless that is gained, the prayer has utterly failed.  The uttering of it may have kindled devotional feeling in our minds, the hearing of it may have comforted and strengthened the hearts of those with whom we have prayed, but if the prayer has not gained the heart of God, it has failed in its essential purpose."
– Charles Spurgeon
"Nothing but the knowledge of God, as the Holy One, will make us holy. And how are we to obtain that knowledge of God, except in the inner chamber, our private place of prayer? It is a thing utterly impossible unless we take time and allow the holiness of God to shine on us. How can any man on earth obtain intimate knowledge of another man of remarkable wisdom, if he does not associate with him and place himself under his influence? And how can God Himself sanctify us, if we do not take time to be brought under the power of the glory of His holiness? Nowhere can we get to know the holiness of God, and come under its influence and power, except in the inner chamber. It has been well said: 'No man can expect to make progress in holiness who is not often and long alone with God.' [Tweet this]
"And what now is this holiness of God? It is the highest and most glorious and most all-embracing of all the attributes of God. Holiness is the most profound word in the Bible. It is a word that is at home in heaven. Both the Old and New Testaments tell us this. Isaiah heard the seraphs with veiled faces cry out, 'Holy, holy, holy is the LORD of hosts' (Isa. 6:3). John heard the four living creatures say, 'Holy, holy, holy, Lord God Almighty' (Rev. 4:8). This is the highest expression of God's glory in heaven by beings who live in His immediate presence and bow low before Him. And dare we imagine that we, by thinking and reading and hearing, can understand or become partakers of the holiness of God? What folly! Oh that we might begin to thank God that we have a place in the inner chamber, a place where we can be alone with Him, and take time for the prayer: 'let Your holiness, O Lord, shine more and more into our hearts, that they may become holy.'
"And let our hearts be deeply ashamed of our prayerlessness, through which we have made it impossible for God to impart His holiness to us. . . . No one can expect to understand and receive the holiness of God who is not often and long alone with God." (Emphasis added)
– Andrew Murray
"John Fletcher, a great teacher of the eighteenth century, used to lecture young theological students.  He was a fellow worker with Wesley, and a man of most saintly character.  When he lectured on one of the great topics of the Word of God, such as the fullness of God's Holy Spirit or on the power and blessing that He meant His people to have, he would close the lecture and say, "That is the theory.  Now, will those who want the practice come along up to my room?"  Again and again they closed their books and went away to his room, where the hour's theory would be followed by one or two hours of prayer."
– Hubert Brooke
"Prayer is weakness leaning on omnipotence."
– W. S. Bowden
"None can believe how powerful prayer is, and what it is able to effect, but those who have learned it by experience. It is a great matter when in extreme need to take hold on prayer. I know whenever I have prayed earnestly that I have been amply heard, and have obtained more than I prayed for. God indeed sometimes delayed, but at last He came."
– Martin Luther
"Pray often; for prayer is a shield to the soul, a sacrifice to God, and a scourge for Satan."
– John Bunyan
"Before the great revival in Gallneukirchen broke out, Martin Boos spent hours and days and often nights in lonely agonies of intercession. Afterwards, when he preached, his words were as flame, and the hearts of the people as grass."
– D. M. McIntyre
"So I sought for a man among them who would make a wall, and stand in the gap before Me on behalf of the land, that I should not destroy it; but I found no one."
– Ezekiel 22:30
"Perhaps the greatest barrier to revival on a large scale is the fact that we are too interested in a great display.  We want an exhibition; God is looking for a man who will throw himself entirely on God.  Whenever self-effort, self-glory, self-seeking or self-promotion enters into the work of revival, then God leaves us to ourselves."
– Ted S. Rendall
"All great soul-winners have been men of much and mighty prayer, and all great revivals have been preceded and carried out by persevering, prevailing knee-work in the closet."
– Samuel Logan Brengle
"Some people do not like to hear much of repentance; but I think it is so necessary that if I should die in the pulpit, I would desire to die preaching repentance, and if out of the pulpit I would desire to die practicing it."
– Matthew Henry
"Where the result which he desired did not attend his own ministry, he would spend days and nights almost constantly on his knees, weeping and pleading before God; and especially deploring his own inadequacy to the great work of saving souls. He was at times when he perceived no movement in the church, literally in agonies; travailing in birth for precious souls, till he saw Christ magnified in their salvation."
– Life of John Smith
"The time factor in prayer is very important. In the exercise of prayer God is not tied to our clocks. Neither is He at the other end of the phone to receive and answer our two-minute calls. It takes time to know the mind of God, to shut out the material things of earth and to be wholly abandoned."
– Hugh C. C. McCullough
"To strive in prayer means to struggle through those hindrances which would restrain or even prevent us entirely from continuing in persevering prayer. It means to be so watchful at all times that we can notice when we become slothful in prayer and that we go to the Spirit of prayer to have this remedied. In this struggle, too, the decisive factor is the Spirit of prayer."
– O. Hallesby
"Depend upon it, if you are bent on prayer, the devil will not leave you alone. He will molest you, tantalize you, block you, and will surely find some hindrances, big or little or both. And we sometimes fail because we are ignorant of his devices…I do not think he minds our praying about things if we leave it at that. What he minds, and opposes steadily, is the prayer that prays on until it is prayed through, assured of the answer."
– Mary Warburton Booth

"Prayer is reaching out after the unseen; fasting is letting go of all that is seen and temporal. Fasting helps express, deepen, confirm the resolution that we are ready to sacrifice anything, even ourselves to attain what we seek for the kingdom of God."
– Andrew Murray
"We are not built for ourselves, but for God. Not for service for God, but for God."
– Oswald Chambers
"Do not we rest in our day too much on the arm of flesh? Cannot the same wonders be done now as of old? Do not the eyes of the Lord still run to and fro throughout the whole earth to show Himself strong on behalf of those who put their trust in Him? Oh, that God would give me more practical faith in Him! Where is now the Lord God of Elijah? He is waiting for Elijah to call on Him."
– James Gilmour
"We must take time to become filled with His power; we must take time to be holy. Let us put our desires into one heart-felt petition for a baptism of the Holy Ghost, and not cease to present it until we have prevailed. So Elijah prayed; he threw himself on the ground, resolved not to rise again till his request was granted. So Jacob WRESTLED with the angel. So Daniel set his face unto the Lord his God. So the disciples continued with one accord in prayer and supplication!
– Griffith John
"The heart which is lax in seeking God in the morning has lost its relish for God."
– E.M. Bounds
"What the Church needs today is not more or better machinery, not new organizations or more and novel methods.  She needs men whom the Holy Spirit can use — men of prayer, men mighty in prayer.  The Holy Spirit does not flow through methods, but through men.  He does not come on machinery, but on men.  He does not anoint plans, but men — men of prayer!"
– E.M. Bounds
"The condition of the church may be very accurately gauged by its prayer meetings.  So is the prayer meeting a grace-ometer, and from it we may judge of the amount of divine working among a people.  If God be near a church, it must pray.  And if he be not there, one of the first tokens of his absence will be a slothfulness in prayer."
– Charles Haddon Spurgeon
"God likes to see His people shut up to this, that there is no hope but in prayer.  Herein lies the Church's power against the world."
– Andrew Bonar
"You can tell how popular a church is by who comes on Sunday morning.  You can tell how popular the pastor or evangelist is by who comes on Sunday night.  But you can tell how popular Jesus is by who comes to the prayer meeting."
– Anonymous minister quoted in Fresh Wind, Fresh Fire by Jim Cymbala
"Prayer is the source of the Christian life…Otherwise, it's like having a baby in your arms and dressing her up so cute—but she's not breathing! Never mind the frilly clothes; stabilize the child's vital signs…That's why the great emphasis on teaching in today's churches is producing such limited results.  Teaching is good only where there's life to be channeled.  If the listeners are in a spiritual coma, what we're telling them may be fine and orthodox, but unfortunately, spiritual life cannot be taught. Pastors and churches have to get uncomfortable enough to say, 'We are not New Testament Christians if we don't have a prayer life.' This conviction makes us squirm a little, but how else will there be a breakthrough with God?"
– Jim Cymbala
"Let us think of the need of souls, of all the sins among God's people, of the lack of power in so much of the preaching, and begin to cry, 'Wilt thou not revive us again; that thy people may rejoice in thee?"  And let us have this truth lodged deep in our hearts; every revival comes, as Pentecost came, as the fruit of united, continued prayer."
– Andrew Murray
"We may have an all-time high in church attendance with an all-time low in spirituality.  It may have been that in the past liberalism was rightly cursed by many as the seducer of the people.  Now T.V. is the scapegoat, getting the anathema of the preachers.  Yet having said all this, and knowing that both indictments carry truth, may I ask us preachers a question: Have we to confess with one of old, 'the fault, dear Brutus, is within ourselves'? To sharpen my scalpel and plunge it further into the quivering flesh of the pulpiteers: Has great preaching died?  is soul-hot preaching a lost art?  have we conceded to the impatient modern's snack-bar sermons (spiced with humor!) the task of edging men's jaded spiritual appetites? do we endeavor to bring 'the powers of the world to come' into every meeting?"
"I am appealing again…for majestic preaching.  The devil wants us to major on minors.  Many of us in the 'Deeper Life' bracket are hunting mice while lions devour the land!..Paul the bond-slave, Paul the love-slave, having settled that he was the hardest soul God would ever have to deal with, strode out to shake regions for God.  On his day he brought 'the powers of the world to come,' stayed Satan, and outsuffered, outloved, and outprayed us all.  Bretheren, to our knees again, to rediscover apostolic piety and apostolic power.  Away with sickly sermonizing!"
"The tragedy of this late hour is that we have too many dead men in the pulpits giving out too many dead sermons to too many dead people.  Oh! the horror of it.  There is a strange thing that I have seen "under the sun,'…it is preaching without unction.  What is unction? I hardly know.  But I know what it is not (or at least I know when it is not upon my own soul).  Preaching without unction kills instead of giving life.  The unctionless preacher is a savor of death unto death.  The Word does not live unless the unction is upon the preacher.  Preacher, with all they getting–get unction.  Brethren, we could well manage to be half as intellectual (of the modern pseudo kind) if we were twice as spiritual.  Preaching is a spiritual business.  A sermon born in the head reaches the head; a sermon born in the heart reaches the heart.  Under God, a spiritual preacher will produce spiritually minded people.  Unction is not a gentle dove beating her wings against the bars outside of the preacher's soul; rather, must she be pursued and won.  Unction cannot be learned, only earned–by prayer.  Unction is God's knighthood for the soldier-preacher who has wrestled in prayer and gained the victory.  Victory is not won in the pulpit by firing intellectual bullets or wisecracks, but in the prayer closet; it is won or lost before the preacher's foot enters the pulpit."
– Leonard Ravenhill
"One can believe intellectually in the efficacy of prayer and never do any praying."
– Catherine Marshall
"God does nothing except in response to believing prayer."
– John Wesley
"Men may spurn our appeals, reject our message, oppose our arguments, despise our persons, but they are helpless against our prayers."
– Sidlow Baxter
"There is a general kind of praying which fails for lack of precision. It is as if a regiment of soldiers should all fire off their guns anywhere. Possibly somebody would be killed, but the majority of the enemy would be missed."
– Charles Haddon Spurgeon
"If the Holy Spirit was withdrawn from the church today, 95 percent of what we do would go on and no one would know the difference. If the Holy Spirit had been withdrawn from the New Testament church, 95 percent of what they did would stop, and everybody would know the difference."
– A.W. Tozer
"We are too busy to pray, and so we are too busy to have power. We have a great deal of activity, but we accomplish little; many services, but few conversions; much machinery, but few results."
– R.A. Torrey
"I have been driven many times to my knees by the overwhelming conviction that I had absolutely no other place to go."
– Abraham Lincoln
"Don't pray when you feel like it. Have an appointment with the Lord and keep it. A man is powerful on his knees."
– Corrie ten Boom
"Prayer as a relationship is probably your best indicator about the health of your love relationship with God. If your prayer life has been slack, your love relationship has grown cold."
– John Piper
"Prayer is not a fruitless exercise that God asked us to perform to determine whether or not we're faithful. Prayer is the vehicle that releases God to move in the earth!"
– Joseph Cameneti Sr.
"The chief danger of the Church today is that it is trying to get on the same side as the world, instead of turning the world upside down. Our Master expects us to accomplish results, even if they bring opposition and conflict. Anything is better than compromise, apathy, and paralysis.  God give to us an intense cry for the old-time power of the Gospel and the Holy Ghost!"
– A. B. Simpson
"We may be certain that whatever God has made prominent in His Word, He intended to be conspicuous in our lives. If He has said much about prayer, it is because He knows we have much need of it."
– Charles H. Spurgeon
"When we work, we work; but when we pray, God works."
– Max Lucado
A man may study because his brain is hungry for knowledge, even Bible knowledge. But he prays because his soul is hungry for God.
– Leonard Ravenhill
The state of the times extremely requires a fullness of the divine Spirit in ministers, and we ought to give ourselves no rest till we have obtained it. And in order to [do] this, I should think ministers, above all persons, ought to be much in secret prayer and fasting, and also much in praying and fasting one with another. It seems to me it would be becoming the circumstances of the present day, if ministers in a neighborhood would often meet together and spend days in fasting and fervent prayer among themselves, earnestly seeking for those extraordinary supplies of divine grace from heaven, that we need at this day.

One thing more I would mention concerning fasting and prayer, wherein I think there has been a neglect in ministers; and that is that although they recommend and much insist on the duty of secret prayer, in their preaching; so little is said about secret fasting. it is a duty recommended by our Savior to his followers, just in like manner as secret prayer is…Though i don't suppose that secret fasting is to be practiced in a stated manner and steady course as secret prayer, yet it seems to me 'tis a duty that all professing Christians should practice, and frequently practice. There are many occasions of both a spiritual and temporal nature that do properly require it; and there are many particular mercies that we desire for ourselves or friends that it would be proper, in this manner, to seek of God.

I should think the people of God in this land, at such a time as this is, would be in the way of their duty to do three times so much at fasting and prayer as they do.

– Jonathan Edwards

Taken from Some Thoughts Concerning Revival
"If we follow him unto his beloved study, there we shall find him affording yet a more notable and eminent instance of an holy walk. Here, besides his daily supplications, he did one thing which had a mighty tendency to keep his own spirit in an healthy, vigorous, thriving temper, and bringing down the manifold blessings of God upon all the weighty concerns, which he had in his hands; and a thing it was, without which he thought he could never prove either a watchful Christian or a very useful minister; this was that he scarce permitted one month to pass him, without spending at least one day in the exercises of a secret-fast before the Lord. It is remarkable that every one of those three who are famous in the book of God for miraculous fasting [Moses, Elijah, Jesus], were honored by God with the miraculous feeding of other men. Our [Rev.] Shepard thought that he should never do any great things in feeding of his flock, if he did not great things in fasting by himself."
– Cotton Mather on Thomas Shepard
"Monday, April 19. I set apart this day for fasting and prayer to God for his grace, especially to prepare me for the work of the ministry, to give me divine aid and direction in my preparations for that great work, and in his own time to 'send me into his harvest'. Accordingly, in morning, endeavored to plead for the divine presence for the day, and not without some life. In the forenoon, I felt a power of intercession for precious immortal souls, for the advancement of the kingdom of my dear Lord and Savior in the world; and withal, a most sweet resignation, and even consolation and joy in the thoughts of suffering hardships, distresses, and even death itself, in the promotion of it; and had special enlargement in pleading for the enlightening and conversion of the poor heathen."
– David Brainerd
His example and success with regard to one duty in special may be of great use to both ministers and private Christians; I mean, the duty of secret fasting. The reader has seen how much Mr. Brainerd recommends this duty, and how frequently he exercised himself in it; nor can it well have escaped observation how much he was owned and blessed in it, and of what great benefit it evidently was to his soul. Among all the many days he spent in secret fasting and prayer that he gives an account of in his diary, there is scarce an instance of one but what was either attended or soon followed with apparent success and a remarkable blessing in special incomes and consolations of God's Spirit; and very often before the day was ended.
–  Jonathan Edwards, The Life of David Brainerd
God's Promises Regarding Prayer


"He will call upon me, and I will answer him" (Psalm 91:15).

"Then you will call, and the LORD will answer; you will cry for help, and he will say: Here am I" (Isaiah 58:9).

"Before they call I will answer; while they are still speaking I will hear" (Isaiah 65:24).

"So I say to you; Ask and it will be given to you; seek and you will find; knock and the door will be opened to you. For everyone who asks receives; he who seeks finds; and to him who knocks, the door will be opened" (Luke 11:9).

"Whatever you ask in my name, that I will do, that the Father may be glorified in the Son" (John. 14:13).

"If you remain in me and my words remain in you, ask whatever you wish, and it will be given you.  This is to my Father's glory, that you bear much fruit, showing yourselves to be my disciples" (John 15:7-8).

"For the eyes of the Lord are on the righteous and his ears are attentive to their prayer…" (I Peter 3:12).

"Dear friends, if our hearts do not condemn us, we have confidence before God and receive from him anything we ask, because we obey his commands and do what pleases him" (1 John 3:21-22).

"This is the confidence we have in approaching God: that if we ask anything according to his will, he hears us.  And if we know that he hears us–whatever we ask–we know that we have what we asked of him" (I John 5: 14-15).

"Know that the LORD has set apart the godly for himself; the LORD will hear when I call to him" (Psalm 4:3).

"In my distress I called to the LORD; I cried to my God for help. From his temple he heard my voice; My cry came before him, into his ears" (Psalm 18:6).

"The righteous cry out, and the LORD hears them he delivers them from all their troubles" (Psalm 34:17).

"The LORD is far from the wicked but he hears the prayer of the righteous" (Proverbs 15:29).

"But as for me, I watch in hope for the LORD, I wait for God my Savior; My God will hear me" (Micah 7:7).

"But this kind does not go out except by prayer and fasting" (Matthew 17:21).

"The LORD has heard my plea; the LORD will answer my prayer" (Psalm 6:9).

"And whatever you ask for in prayer, having faith and [really] believing, you will receive" (Matthew 21:22, AMP).

"He most surely did listen, he came on the double when he heard my prayer. Blessed be God: he didn't turn a deaf ear, he stayed with me, loyal in his love" (Psalm 66:19-20, MSG).

"Therefore I tell you, whatever you ask for in prayer, believe that you have received it, and it will be yours"(Mark 11:24).

"He will respond to the prayer of the destitute; he will not despise their plea" (Psalm 102:17).

"Call to Me, and I will answer you, and show you great and mighty things, which you do not know" (Jeremiah 33:3).
RELATED ARTICLES ON PRAYER