Jan 16th 13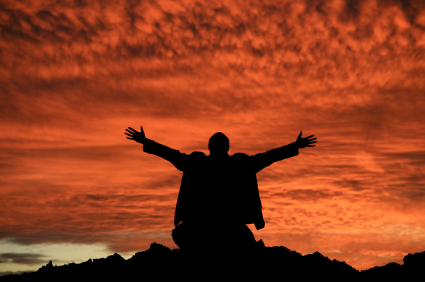 What are your causes for fasting? Are you bringing them before God in prayer as you fast? Be encouraged by these fresh reminders from Scripture. God promises to answer prayer!
God's Promises Regarding Your Prayers
Psalm 91:15
"He will call upon me, and I will answer him."
Isaiah 58:9
"Then you will call, and the LORD will answer; you will cry for help, and he will say: Here am I."
Isaiah 65:24
"Before they call I will answer; while they are still speaking I will hear."
Luke 11:9
"So I say to you; Ask and it will be given to you; seek and you will find; knock and the door will be opened to you. For everyone who asks receives; he who seeks finds; and to him who knocks, the door will be opened."
John 14:13
"Whatever you ask in my name, that I will do, that the Father may be glorified in the Son."
John 15:7-8
"If you remain in me and my words remain in you, ask whatever you wish, and it will be given you.  This is to my Father's glory, that you bear much fruit, showing yourselves to be my disciples."
1 Peter 3:12
"For the eyes of the Lord are on the righteous and his ears are attentive to their prayer…."
1 John 3:21-22
"Dear friends, if our hearts do not condemn us, we have confidence before God and receive from him anything we ask, because we obey his commands and do what pleases him."
1 John 5: 14-15
"This is the confidence we have in approaching God: that if we ask anything according to his will, he hears us.  And if we know that he hears us–whatever we ask–we know that we have what we asked of him."
Psalm 4:3
"Know that the LORD has set apart the godly for himself; the LORD will hear when I call to him."
Psalm 18:6
"In my distress I called to the LORD; I cried to my God for help. From his temple he heard my voice; My cry came before him, into his ears."
Psalm 34:17
"The righteous cry out, and the LORD hears them he delivers them from all their troubles."
Proverbs 15:29
"The LORD is far from the wicked but he hears the prayer of the righteous."
Micah 7:7
"But as for me, I watch in hope for the LORD, I wait for God my Savior; My God will hear me."
Matthew 17:21
"But this kind does not go out except by prayer and fasting."
Psalm 6:9
"The LORD has heard my plea; the LORD will answer my prayer."
Matthew 21:22, AMP
"And whatever you ask for in prayer, having faith and [really] believing, you will receive."
Psalm 66:19-20, MSG
"He most surely did listen, he came on the double when he heard my prayer. Blessed be God: he didn't turn a deaf ear, he stayed with me, loyal in his love."
Mark 11:24
"Therefore I tell you, whatever you ask for in prayer, believe that you have received it, and it will be yours."
Psalm 102:17
"He will respond to the prayer of the destitute; he will not despise their plea."
Jeremiah 33:3
"Call to Me, and I will answer you, and show you great and mighty things, which you do not know."
_________________________________________
Quotes on Prayer
"Satan trembles when he sees the weakest saint upon his knees."
– William Cowper
"The one concern of the devil is to keep Christians from praying. He fears nothing from prayerless studies, prayerless work, and prayerless religion. He laughs at our toil, mocks at our wisdom, but trembles when we pray."
– Samuel Chadwick
"Beware in your prayers, above everything else, of limiting God, not only by unbelief, but by fancying that you know what He can do. Expect unexpected things, 'above all that we ask or think'. Each time, before you Intercede, be quiet first, and worship God in His glory. Think of what He can do, of how he delights to hear Christ, of your place in Christ; and expect great things.""
– Andrew Murray
"God will fill the hungry because He Himself has stirred up the hunger. As in the case of prayer, when God prepares the heart to pray, He prepares His ear to hear (Ps. 10: 17). So in the case of spiritual hunger, when God prepares the heart to hunger, He will prepare His hand to fill."
– Thomas Watson
"No one is a firmer believer in the power of prayer than the devil; not that he practices it, but he suffers from it."
– Guy H. King
"Pray often; for prayer is a shield to the soul, a sacrifice to God, and a scourge for Satan."
– John Bunyan
"The reason why we obtain no more in prayer is because we expect no more. God usually answers us according to our own hearts."
– Richard Alleine
"You shall find this to be God's usual course: not to give his children the taste of his delights till they begin to sweat in seeking after them."
– Richard Baxter
"When we go to God by prayer, the devil knows we go to fetch strength against him, and therefore he opposeth us all he can."
– Richard Sibbes
"He who knows how to overcome with God in prayer has heaven and earth at his disposal."
–Spurgeon
"Prayer does not fit us for the greater works; prayer is the greater work!"
– Oswald Chambers
A Moment of Worship: Whisper His Name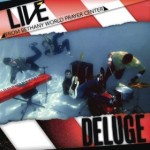 Whisper His Name led by Jonathan Stockstill and Deluge
From the Album Bethany Presents Deluge Live by Bethany World Prayer Center and Integrity Media
Download from iTunes or Amazon
Bible Reading: Psalm 4:3, 6:9, 18:6; Isaiah 58:9, 64:24; Micah 7:7; 1 Peter 3:12
Focus Questions: Have you struggled in prayer during the fast because it seems God hasn't answered your prayers lately? How do the scriptures in this post encourage you to whisper His name in prayer?
RELATED POSTS ON PRAYER
FROM THE ARCHIVES:

Follow @shadesofgrace_
Disclosure of Material Connection: Some of the links in the post above are "affiliate links." This means if you click on the link and purchase the item, Shades of Grace will receive an affiliate commission. Regardless, I only recommend products or services I use personally and believe will add value to my readers. I am disclosing this in accordance with the Federal Trade Commission's 16 CFR, Part 255 "Guides Concerning the Use of Endorsements and Testimonials in Advertising."