Jan 17th 13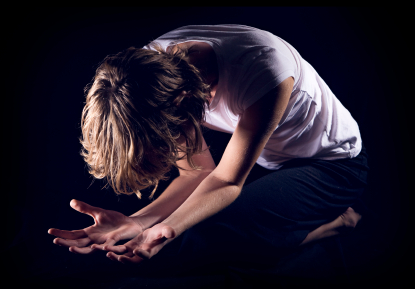 Do you truly believe in the power of prayer? Is your belief demonstrated by the amount of time you engage in prayer? If your spiritual depth is determined by the amount of time you spend in prayer, how spiritual would you say that you are?
God is leading me to linger on the topic of prayer. I had a series of other posts in mind for the next few days, but as I prayed before putting this post together, the Holy Spirit led me to share the following sermon excerpts with you.
Because of God's leading, His rearranging of my plans, and the measure of His presence I feel as I compose this post, I believe these excerpts contain a word from God for someone today, if not for all of us.
I was originally going to write about fasting, but what good is fasting without prayer? What good have we done if we emerge from our fast thoroughly convinced and excited about God's design for fasting — but we've not become passionate about and committed to His design for prayer. What good have we done if we haven't reached the point where we can't live without pressing into God's presence through secret prayer.
I don't know about you, but I want to reach the point where I'm not just momentarily passionate about secret prayer because I'm doing without food, I want God to give me such holy fire for prayer that it transforms my prayer life from this day forward.
Father, as we listen to these excerpts today, give us your spirit of grace and supplication (Zech. 12:10). May we press in, may we persevere, may we persist in prayer. Help us pursue You faithfully and tirelessly in prayer in the coming days and months. We want You to become our indispensable necessity — to the point that we're willing dispense with everything else in our lives except our time with You. Speak to us now, I pray. So be it!
John Hagee: The Power of Prayer
"Moses prayed and the Red Sea parted….Daniel prayed and muzzled the mouths of lions….Don't you dare pick on a man or woman who knows the power of prayer….Prayer is not getting God ready to run on your errands. Prayer is getting you ready to do God's will in your life. Prayer should be your first choice, not your last chance….Our God is a prayer answering God!"
What an appropriate excerpt as we fast and pray. We don't fast to twist God's arm — to change His mind and make Him do something He doesn't want to do. We're not fasting to get God to run our errands. Prayer and fasting change us. They get us ready so that God can work His will in our lives.
Fasting breaks the barriers in our carnal nature that stand in opposition to the Holy Spirit. With these barriers broken, He can accomplish God's will through us. He can work unhindered through our prayers.
Bravehearted Thots: Quotations on Prayer from the Legends of Yesteryear
This video contains quotations from Leonard Ravenhill, E.M. Bounds and Charles Spurgeon. If you've ever seen Eric Ludy's Bravehearted Thots videos, you know they're riveting and deeply convicting. It's worth watching for the beginning quote from Leonard Ravenhill alone.
Paul Washer: The Prayer Closet
Paul Washer shares a personal account about a time when he determined to pray until he came out of the closet knowing God. It changed his life and ministry. This left me challenged and inspired to pursue God with vigilance! To go to God in prayer and stay there.  "The mark of a man of God is God upon the man," Washer says. Ladies, the mark of a woman of God is God upon the woman. We have a desperate need to get in our prayer closet and stay there, consistently, day after day, until God's presence and power mark our lives.
Paul Washer: Slip Away and Be Alone With God (Excerpts from "Pray and Be Alone With God")
I heard this sermon last summer via podcast, along with Importunity in Prayer. God pierced my heart and convicted me deeply through them.
When we find something we greatly enjoy, we try to slip away to it from the things we don't enjoy, like work. A man might want to slip away from work to go watch a ballgame, or to go hunting. A woman might want to slip away to go to the mall. Jesus Christ and the labor of the kingdom seem to be work that we want to slip away from — not slip away to. You know you're walking with God when you slip away to Him.
There is no way we can learn to practice the presence of God if we don't spend much time in secret prayer. The initiating of prayer is not a problem. We have started many petitions. The question is, "Have we wrestled them through?"
We cast so much doubt not just upon the infallible written word of God, we cast so much doubt on the character of God when we do not avail ourselves boldly of His promises. Either we have no passion for the advancement of His kingdom or we think somehow it can be advanced through the power of the flesh.
The full-length sermon Pray and Be Alone With God can be watched here.
"Glory in His holy name; let the hearts of those rejoice who seek and require the Lord [as their indispensable necessity]. Seek, inquire of and for the Lord, and crave Him and His strength (His might and inflexibility to temptation); seek and require His face and His presence [continually] evermore."

Psalm 105:3-4, AMP
A Moment of Worship: Worshiping You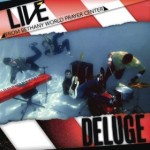 Worshiping You led by Jonathan Stockstill and Deluge
From the Album Bethany Presents Deluge Live by Bethany World Prayer Center and Integrity Media
Bible Reading: Matthew 6:6; Luke 6:12, 11:8, 18:1-8; Romans 8:26; Colossians 4:2; Psalm 105:3-4
Focus Questions: If your spiritual depth is determined by the amount of time you spend alone with God, how spiritual would you say that you are? Do you want to be a man or woman of God — with the defining characteristic of your life being God upon you? Are you willing to set your heart to seek God? Will you begin today — dispensing with all else but Him? Will you slip away to Him?

FROM THE ARCHIVES
RELATED ARTICLES ON PRAYER

Follow @shadesofgrace_
Disclosure of Material Connection: Some of the links in the post above are "affiliate links." This means if you click on the link and purchase the item, Shades of Grace will receive an affiliate commission. Regardless, I only recommend products or services I use personally and believe will add value to my readers. I am disclosing this in accordance with the Federal Trade Commission's 16 CFR, Part 255 "Guides Concerning the Use of Endorsements and Testimonials in Advertising."