Feb 10th 19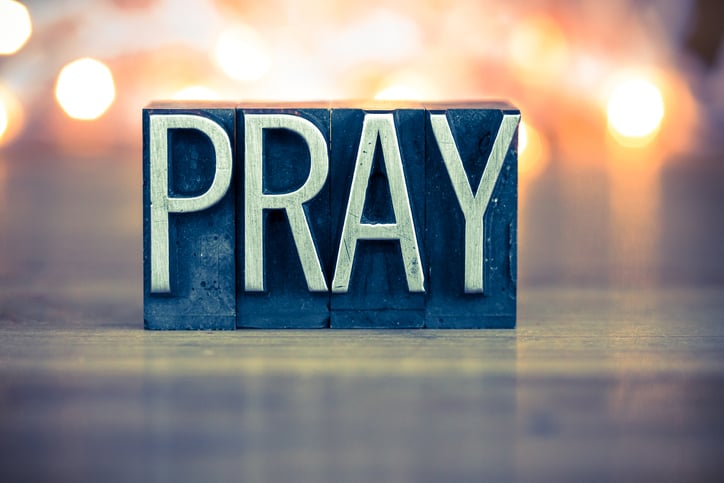 Are you excited about the mind-blowing mystery and privilege of prayer? Is it something you take advantage of daily?
We recently completed Pursuit 21, twenty-one days of fasting and prayer. But we are to pray more than only three weeks out of the year. Prayer should remain a priority in our lives each day!
To remind us of this, and encourage us to continue to prioritize the secret place with God, I'm going to share a few of the sources that God uses to inspire and motivate me to PRAY!
The first is a Youtube video below, a sermon by Francis Chan.
The Mind-Blowing Mystery and Privilege of Prayer
Through this sermon of Francis Chan's, God will excite you about praying! He did so for me. He reminded me afresh what a privilege prayer is!
Chan was asked to speak to a group of leaders about prayer. The YouTube title is a bit misleading. The sermon is about prayer, not leadership. So if you're not in a formal leadership position, don't let that keep you from watching. Besides, we're all leaders, formal title or not. We're all leading someone toward or away from Christ Jesus.
Chan helps us see prayer through his eyes—and stand in awe of the fact we can actually talk to the God of the universe in prayer. He talks about the thrill of knowing God through prayer. "I can't believe I get to speak to God!" he exclaims.
"To be able to talk to the God of the universe—it's this mystery! What? You're telling me that me, this fragile little human being, I can literally speak to Him? You've got to be kidding me! I can talk to Him?! So I can go home right now, just in the quietness of my own house, and I can go into His presence, and He's going to hear me?!"  
Yes, He's going to hear you!
Prayer is a mind-blowing mystery. It's incomprehensible that we can talk to the God of the universe … and He will actually hear us. How could we not seize upon a privilege this incomprehensible?!
Questions:
What fresh perspective of prayer did you receive through this sermon?
Are you more excited now to pray?
What do you appreciate more about prayer than you did prior to hearing this sermon?
How are you going to turn this motivation into actual time spent in prayer? Are you going to wake earlier each day so that you have more time to pray? Are you going to spend your lunch break in a quiet place in prayer? Do you plan to withdraw to a quiet place to pray into the night?
What about your life and your schedule are you going to change so that you take full advantage of the privilege you've been given to talk to the God of the universe in prayer? 
RELATED ARTICLES ON PRAYER:

Follow @shadesofgrace_
Disclosure of Material Connection: Some of the links in the post above are "affiliate links." This means if you click on the link and purchase the item, Shades of Grace will receive an affiliate commission. Regardless, I only recommend products or services I use personally and believe will add value to my readers. I am disclosing this in accordance with the Federal Trade Commission's 16 CFR, Part 255 "Guides Concerning the Use of Endorsements and Testimonials in Advertising."
2 Responses to "The Mind-Blowing Mystery and Privilege of Prayer: Francis Chan Sermon"