Jan 14th 14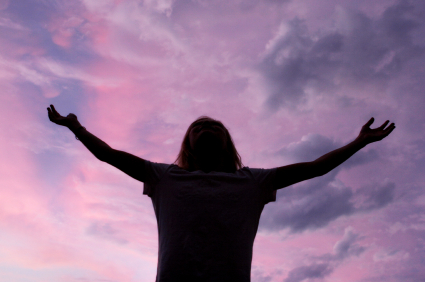 When the disciples asked Jesus how to pray, he gave them a model prayer. Today this prayer is often referred to as the Lord's Prayer. It gives us an outline for talking to God in prayer.
Jesus began His prayer by saying:
"Our Father in heaven, we honor your holy name" (Matthew 6:9, TLB).
He began His prayer with praise. 
We connect with God in prayer when we begin by praising Him. Praise is simply thanking God for who He is. It means to esteem Him, to value Him, to acknowledge who and what He is. Or another way of thinking about it is that praise is simply bragging on God. "God there's no one like you! You're so good and faithful and merciful."
Why do we begin prayer with praise? Because when we praise God it gets our focus off ourselves and onto God and gives us a correct perspective.
When Jesus began His prayer, He talked about God's name being holy. In Biblical times, there was a close association between a person's name and his identity. The name symbolized the person and represented his character.
Did you know God has many names? The Bible reveals the character of God through the names it uses for Him. Through these names, we learn that:
God Is Present With Me
God Is My Shepherd
God Is My Provider
God Is My Healer
God Is My Peace
God Is My Victory
Taking time to meditate on the name of God reminds you who He is and what He has done for you. And when you're reminded, you can't help but have your love for Him stirred up—you can't help but worship and adore Him.
That's why we begin prayer with praise.
The book of Psalms is an excellent place to start when praying. Many of the Psalms were written simply to praise God.  As you're reading, you might want to mark in your Bible all the names and attributes of God that He is showing you. (The book of Isaiah is also particularly rich in the names of God.) You might also like to read the Psalms aloud. It will help you voice praise to God in prayer.
"Enter his gates with thanksgiving, and his courts with praise! Give thanks to him; bless his name!" (Psalm 100:4).
A Moment of Worship: "God Be Praised"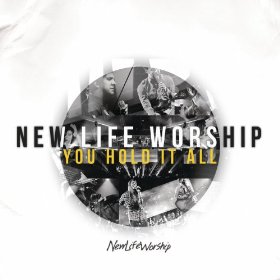 God Be Praised
from You Hold It All by New Life Worship
Question: When you pray, are you beginning with praise?
TOOLS YOU CAN USE TO BEGIN YOUR PRAYERS WITH PRAISE:
ARTICLES ON PRAYER:
FASTING DAY 3 FROM THE ARCHIVES:

Follow @shadesofgrace_
Disclosure of Material Connection: Some of the links in the post above are "affiliate links." This means if you click on the link and purchase the item, Shades of Grace will receive an affiliate commission. Regardless, I only recommend products or services I use personally and believe will add value to my readers. I am disclosing this in accordance with the Federal Trade Commission's 16 CFR, Part 255 "Guides Concerning the Use of Endorsements and Testimonials in Advertising."