Jan 12th 14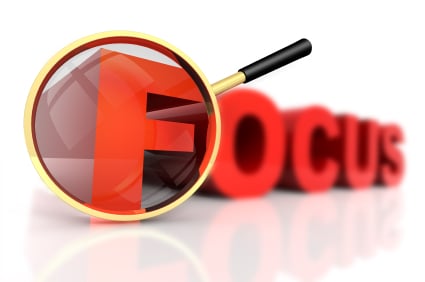 Perhaps you're fasting to enlist the Holy Spirit's help with a specific problem. The problem and your concern over it may have motivated you to fast, but as you fast, focus on the size and greatness of your God, not the size of your problem. Shift your focus from your problem to your mighty, promise-keeping, holy God!
This is what happened when Jehoshaphat declared a fast in Judah.
Overwhelming Problem
Jehoshaphat had just brought the kingdom in order when they heard that an army was on its way. This army was larger than anything Judah could defeat. They were sunk if God did not come through! Jehoshaphat momentarily feared, then chose to resort to the spiritual, not the natural. He proclaimed a fast:
Some men came and told Jehoshaphat, "A vast army is coming against you from Edom…It is already in Hazazon Tamar." Alarmed, Jehoshaphat resolved to inquire of the LORD, and he proclaimed a fast for all Judah. The people of Judah came together to seek help from the LORD; indeed they came from every town in Judah to seek him. (2 Chronicles 20:2-4.)
Jehoshaphat prayed and asked God for His help. He closed his prayer saying,
"O our God, will you not judge them? For we have no power to face this vast army that is attacking us. We do not know what to do, but our eyes are upon you" (2 Chronicles 20:12).
Renouncing the Natural
In his book, The Power of Fasting and Prayer Ronnie Floyd writes,
With enemy forces breathing down their necks, the people of Judah were in the thick of trouble. It looked as if it was going to be total devastation for God's anointed. Even Jehoshaphat, the warrior, was afraid. He became so fearful that he turned all his attention toward seeking the Lord in his life as he began to pursue God more intently than he'd ever done before.

In his terror at the prospect of massive defeat, the prophet proclaimed a fast throughout all of Judah. He asked the people to stop eating until God prevailed in their situation. He understood the spiritual practices of fasting and praying. Jehoshaphat knew that to fast before God was the best way to show his complete helplessness and humility before God. He learned something you and I must never forget: He renounced the natural to invoke the supernatural.

He declared, "God, I don't want food; I want You. You are more important than food." [i]
To Once Again See the Face of God
Has there been a time when you saw the face of God—but then your view of Him gradually became eclipsed by life, and busyness, and entertainment? Before long, you lost sight of Him … and your problems began to loom larger and larger each day.
Floyd writes,
Jehoshaphat proclaimed a fast for his people so they could once again see the face of God. He said that they sought Him and kept their eyes on Him. When they became desperate, they shifted their focus to God and away from their hopeless, degenerate, discouraging and depraved situation. It was their choice, and it's also ours. When we become desperate enough, we too, will drop to our knees, seek the Father, and keep our eyes fixed on Him, with the knowledge that one of the gateways to His supernatural intervention in our lives is through fasting and prayer …

God wants us to be conscious of His presence. He wants to give us hope for the present and confidence in our future … He wants to do something mighty in our lives, and that's why he provides us with moments of desperation to push us toward Him….

Who is in charge of our desperate moments? God. Nothing happens to us that does not come first through His strong yet gentle hand. God is eternally up to something, and we can count on it. When we become desperate, it will always be for a reason. He's demanding our uncomplicated allegiance … He reminds us to pause often in His presence, remove the physical food from our table, and replace it with the bread that satisfies eternally, along with the nurturing water of the Spirit that promises us we will never thirst again.
Jehoshaphat proclaimed a fast for his people so they could once again see the face of God. As you and I seek God through fasting and prayer, may we once again see His face!
Question: Do you need to once again see the face of God?
FROM THE FASTING ARCHIVES:
_____________
[1] Ronnie Floyd, The Power of Prayer and Fasting (Nashville, TN: B &H Publishing, 2010)14-15
[ii]  Ibid., 16-17

Follow @shadesofgrace_
Disclosure of Material Connection: Some of the links in the post above are "affiliate links." This means if you click on the link and purchase the item, Shades of Grace will receive an affiliate commission. Regardless, I only recommend products or services I use personally and believe will add value to my readers. I am disclosing this in accordance with the Federal Trade Commission's 16 CFR, Part 255 "Guides Concerning the Use of Endorsements and Testimonials in Advertising."