Jan 8th 12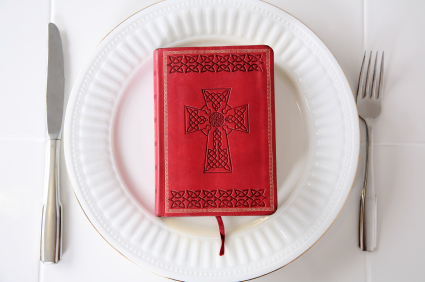 What is fasting? Is it really worth the sacrifice? Let's break it down and see why the reward outweighs the investment.
Fasting Defined:
Fasting is setting aside some form of physical gratification, for a period of time, in order to achieve a greater spiritual goal. When we fast, the idea is to invest in prayer the time we would have invested satisfying our appetites.
Fasting usually involves doing without food, although we can fast from any physical appetite.  Fasting is renouncing the natural in order to invoke the supernatural.  We say no to ourselves so we can hear a yes from God in our need.
Fasting is a Biblical principle that occurs throughout scripture. In times when we're facing difficult circumstances, or need direction or a breakthrough, or simply desire a touch of God, it is good to respond with prayer and fasting.
In Zechariah 7:5-6, the Lord said, "When you fasted and mourned in the fifth and seventh months during those seventy years, did you really fast for Me—for Me? When you eat and when you drink, do you not eat and drink for yourselves?"
In Tony Evans Speaks Out on Fasting, Dr. Evans writes:
Even though the fasts God referred to here would have been unnecessary if His people had repented, these verses still give us an important principle about fasting. When we eat, we eat for ourselves, with nothing more than our own satisfaction in mind. But when we fast, we should do so with God in mind, for His pleasure.

When I'm hungry, my stomach cries, out, 'Feed me." I answer, "I am your obedient servant. Whatever you say, I will do."

We become servants to the cry of our flesh to receive food. We eat for ourselves. But when we fast, God says, "This is for Me." Just as food satisfies us, fasting satisfies God because we are saying to Him, "The cry of my soul for You is greater than the cry of my stomach for food or anything else." That's why fasting gets God's attention like nothing else. [i]
Fasting: A Time to Realign
Knowing the reason for fasting helps us understand the impact it can have in our lives.
God created Adam out of mere dust. Therefore, our bodies aren't worth much. But when God breathed into Adam's nostrils, Adam became a "living being" (Genesis 2:7). Our value as human beings is ultimate not in our body, but in our soul. It's the intangible part of us – not our bodies – that is in God's image.
If you're like me, you stuffed your body full of food over the Christmas holidays. So often we stuff our bodies but starve our soul. That's what is so great about fasting! When we fast, we make our soul a higher priority than our body. We're asking God to feed our souls.
Are you willing to give up your pizza and pumpkin pie to gain spiritual treasures? Are you willing to sacrifice that which feeds your flesh in order to invest in that which builds your spirit?
In his book, Tony Evans mentions that when people in business are trying to close a major deal, they may go all day without stopping for food. In other words, "The value of the deal overrides the value of a meal."[ii]
The same thing is true in our spiritual lives. When we fast, we give up something we crave because we recognize our soul has a deeper need.
When we fast, we humble ourselves before God, admit our need for Him and realign our priorities with His priorities. We no longer stuff our flesh and starve our soul. We've aligned ourselves with Heaven's heart – to feed our faith!
Fasting is a continual prayer. When we fast, we're running after God – because only He can be our soul's delight. In Him alone we find true life and joy.
When we fast and pray, the cry of our heart is essentially David's cry expressed in Psalm 27:
"One thing I ask of the LORD,
this is what I seek:
that I may dwell in the house of the LORD
all the days of my life,
to gaze upon the beauty of the LORD
and to seek him in his temple" (Psalm 27:4).
There is one thing we desire – Someone we desire – more than food, more than entertainment, more than temporary pleasures.
Yes, there is one thing we desire, Lord. We are running after You today!
Moment of Worship: Running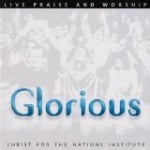 Running feat. Klaus Kuehn & Rachel Jackson
Written by: Klaus Kuehn
From the album Glorious by Christ for the Nations Music
Listen on Apple Music | Buy on iTunes
Listen on Prime Music | Buy on Amazon
Bible Reading: Psalm 27; Zechariah 7:5-6
Prayer Focus: Are you fasting with God in mind? Are you running after Him, seeking His pleasure? Is there anything else you desire above Him? Turn aside from distractions to spend time in prayer – allowing God to feed your soul.
FROM THE ARCHIVES:
---
[i] Tony Evans, Tony Evans Speaks Out on Fasting, (Chicago, IL: Moody Publishers, 2000), Kindle edition, para. 14

Follow @shadesofgrace_
Disclosure of Material Connection: Some of the links in the post above are "affiliate links." This means if you click on the link and purchase the item, Shades of Grace will receive an affiliate commission. Regardless, I only recommend products or services I use personally and believe will add value to my readers. I am disclosing this in accordance with the Federal Trade Commission's 16 CFR, Part 255 "Guides Concerning the Use of Endorsements and Testimonials in Advertising."