Jan 9th 13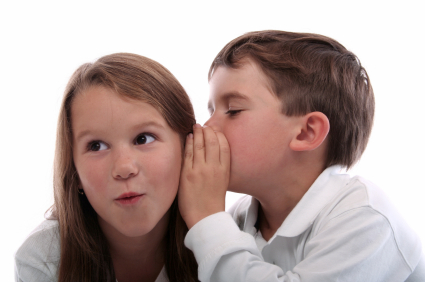 Did you know that your Heavenly Father wants to tell you His secrets? Angela Morgan (Pursuit 21 guest post author), recently reminded me of this through one of her posts on Facebook. The promise of God to those who draw near to Him has been fresh on her heart…and mine too.
This is what Angela shared:
___________________________________________________________
God Wants to Tell You His Secrets
Did you know that your Heavenly Father wants to tell you His "secrets"?  In Daniel chapter two, God revealed a secret to Daniel concerning Nebuchadnezzar's dream:
17 Then Daniel went to his house, and made the decision known to Hananiah, Mishael, and Azariah, his companions, 18 that they might seek mercies from the God of heaven concerning this secret, so that Daniel and his companions might not perish with the rest of the wise men of Babylon. 19 Then the secret was revealed to Daniel in a night vision. So Daniel blessed the God of heaven.

20 Daniel answered and said:

"Blessed be the name of God forever and ever, For wisdom and might are His. 21 And He changes the times and the seasons; He removes kings and raises up kings; He gives wisdom to the wise And knowledge to those who have understanding. 22 He reveals deep and secret things; He knows what is in the  darkness, And light dwells with Him.  23 "I thank You and praise You, O God of my fathers; You have given me wisdom and might, And have now made known to me what we asked of You, For You have made known to us the king's demand."

27 Daniel answered in the presence of the king, and said, "The secret which the king has demanded, the wise men, the astrologers, the magicians, and the soothsayers cannot declare to the king. 28 But there is a God in heaven who reveals secrets, and He has made known to King Nebuchadnezzar what will be in the latter days. Your dream, and the visions of your head upon your bed, were these…"

~ Daniel 2:17-23, 28
Daniel prayed and the Lord revealed to him the "secret" of the dream and what it meant. He wants to tell us His secrets, but in order for that to happen, we have to be near Him. Secrets are spoken softly … in a whisper. You can only hear them if you are near the Secret Teller!
We must draw near to Him!  And drawing near requires a pure heart:
"Draw nigh unto God and He will draw nigh unto you, cleanse your hands ye sinners and purify your hearts ye doubleminded" (James 4:8).
Oh, the secrets of His Word that He will tell us! I am looking forward to Pursuit 21! May we be so near to Him this year!
 "But there is a God in heaven who reveals secrets" (Daniel 2:28).
___________________________________________________________
God Instructs and Confides in Those Who…
Wasn't that a timely reminder from Angela? When we draw near to God in fasting and prayer, with repentance and a pure heart, He draws near to us, revealing deep and hidden mysteries.
Daniel and his friends had already established a lifestyle of fasting and prayer (see Daniel chapter 1). They were men who disconnected from the world through fasting and connected to God through prayer.
Have you been longing to know God's heart on a matter? Do you need to know His will for your life on a certain issue?
8 Good and upright is the Lord; therefore he instructs sinners in his ways. 9 He guides the humble in what is right and teaches them his way.

12 Who, then, is the man that fears the Lord? He will instruct him in the way chosen for him. 13 He will spend his days in prosperity, and his descendants will inherit the land.

14 The Lord confides in those who fear him; he makes his covenant known to them.

~ Psalm 25:8-9, 12, 14, NIV
He guides the humble and teaches them His way. As you humble yourself in fasting, he promises to guide you and show you His will for your life.
It may happen during these twenty-one days, or it may occur in the days afterward, but either way, you will experience God's promised results. He will draw near to you. He will reward your diligent seeking and fasting (Heb. 11:6; Mt. 6:17-18). And He will reveal deep and hidden secrets to you. He will instruct you in His will for your life — He will show you the path He has chosen for you. He will confide in you.
"The secret of the Lord is with those who fear Him,
And He will show them His covenant."
Psalm 25:14, NLT
It Happened Because of a Fast
If you've read my replies to comments on other posts, you know that I engaged in a 40-day fast three years ago. There was something quite serious in my life that would also affect Shades of Grace's future. I desperately needed a breakthrough.
My favorite fast is abstaining from everything but water. I refer to is as water-fasting. However, my health cannot sustain this kind of fast very long, so when I am able (and God leads), I incorporate a few water-fasting days during my fast, but I spread them out for the sake of my health. That particular year in 2010, I was able to water-fast one day a week. I was out of town singing at a conference on one of my water fasting days. When I finished my duties, I sat at the back of the room listening to the speakers. One of the speakers mentioned a new biography about Manley Beasley. I knew the book was due to be released, but I had no idea it was already out, much less that it was available for purchase at this conference! As soon as the message was over, I quickly slipped out to find the book table before a crowd descended on it. As I reached the table, I couldn't believe my eyes. There was one book left! Just one! God had left it there for me!
Manley Beasley was a man whose life and preaching taught many, including myself, how to live by faith. So I was ecstatic to have made it to the table in time to buy the last copy. I knew God was in it, but I had no idea just how much.
As I read that book in the coming days, through the sermon excerpts of Manley's and scripture passages, God began to convict me about taking a certain step of faith. It was something I'd always planned on doing, but doing after God gave the breakthrough Shades of Grace and I so desperately needed. I should have known better; God doesn't operate that way. When in the Bible did He ever give the miracle first and then ask someone to believe and act in faith? (Think of Jehoshaphat…or the lepers instructed to show themselves to the priest before they were healed.) It is faith that moves God from Heaven to earth. It would have been easy to have believed and taken this step of faith after the breakthrough, but it wouldn't have required any faith at all.
The more I read, the more God convicted me and reiterated His secret, His chosen path for me. The book was the instrument God used to first whisper His secret and get me on the right path. But as the weeks passed, He reiterated His direction over and over through many different sources. I couldn't get away from this secret. It wasn't just a repeated whisper, the whisper got louder and louder and eventually became a shout. There was no getting around this secret!
I bought the book when I was fasting in February. Late February/early March God began speaking to me through it. At first, His whisper was so subtle and soft that I almost didn't hear it (or rather, admit to myself the conviction I felt). Then as God continued to speak, the direction He was repeatedly giving me was undeniable, even to my resistant flesh.
However, I put off taking action. I relegated it to the back burner for a while thinking it was too risky to undertake without further prayer and confirmation. God was faithful to confirm…and confirm, and confirm, and confirm! And with each confirmation came a promise! A covenant! Promises I claim and plead in prayer to this day! Three years later!
"The secret of the Lord is with those who fear Him, And He will show them His covenant" (Psalm 25:14, NKJ).
It Continued After the Fast
I fasted in January and February of that year. While fasting, God led me to Ron Owens' book, the tool He would eventually use to turn my entire life upside down. Only, I didn't realize it at the time. The results came after my fast. During my fast I drew near to God and He drew near to me — oh so near! But it was in hindsight that I fully saw His nearness. (So if you don't feel God drawing near and telling you secrets, hang on! You will!)
Because of my fast, for weeks and months to come, God kept confiding in me and revealing His will to me! Truly, when we give God the first of our year through prayer and fasting, He gives back to us all year long!
There were certain papers I had to sign to take this oh-so-risky step of faith. After praying and receiving countless confirmations, I finally had the papers out, ready to sign in September … but I delayed. I needed that final can't-deny-it SHOUT from the Lord. If I took this step and it wasn't of the Lord, the consequences would be ruinous for both Shades of Grace and me. I did NOT want to miss God. I needed that final, "I know that I know that I know it's God" confirmation. (I didn't realize how much I already had that, but God was patient and graciously gave me one last, super-loud shout!)
The last week of September, God sent three miraculous events into my life just to show me one final time that He was leading me, that He would do what He promised, and that I could trust Him fully. He meant business.
So I pulled the papers out and put them on my desk. I was ready to obey. 'I'm ready Lord, I'm ready!" But the papers sat there for one day, then for another… Until the end of that week when I was preparing to teach a women's conference. I was fasting from television that week except for one movie the Spirit prompted me to watch on DVD: Faith Like Potatoes.
It was two days before the conference. I'd just watched Faith Like Potatoes. Late that night, as I was washing my contacts and brushing my teeth, the Holy Spirit came over me in undeniable conviction. His message to me was clear: If I persisted in my unbelief, disobeying God, rebelling against Him and quenching His Spirit, He would not anoint me for ministry to the women at that conference. I could go by myself and speak all I wanted to, but it would be done out of the flesh, out of the power of my natural man only—His power would not speak through me into the lives of the women. He would not touch them and give them the bread from Heaven that they needed.
That was all it took. I realized I'd crossed the line from wisely seeking confirmation to outright disobedience. I signed the papers that instant and mailed them the next day. And God met us there at that conference. About 80% of the women in attendance came forward for prayer during the first altar call. The Holy Spirit was present and working! I share this only to boast in the power of God, and in His faithful, covenant keeping promises to those who humble themselves and draw near to Him through fasting and prayer — to those who receive His revelation and obey Him in faith.
If I had not drawn near to God through fasting and prayer, I would never have heard His direction concerning this step of faith. I had planned on making the choice I made, but years later, after God first gave the breakthrough. I have no doubt that it was fasting and prayer that changed everything and caused my ears to be open to hear God's secret.
God Is Faithful
I began the year with fasting and prayer in January, and in October God was still rewarding and responding to that fast!
"When you fast…your Father who sees what is done in secret will reward you" (Matthew 6:17-18).
So…as you draw near to God today, be thrilled if God tells you secrets! But if you don't sense that whisper right away, don't be disappointed. Be filled with expectation!! Be filled with holy anticipation! He who promised is faithful!
 "But there is a God in heaven who reveals secrets" (Daniel 2:28).
Moment of Worship: Show Me Your Heart

Show Me Your Heart (featuring Jared Ellis)
From the Album: 37 by Christ for the Nations Music
Bible Reading: Daniel 2:17-23,28; James 4:8; Psalm 25:8-9, 12, 14; Matthew 6:17-18
Focus Questions: What issue is plaguing you right now? Would you like God's guidance and instruction? Would you like for Him to confide in you about it? Draw near to Him with holy expectation! Listen to Show Me Your Heart and celebrate the fact that God is going to show you His heart! Worship Him and thank Him in advance.

FROM THE FASTING ARCHIVES:

Follow @shadesofgrace_
Disclosure of Material Connection: Some of the links in the post above are "affiliate links." This means if you click on the link and purchase the item, Shades of Grace will receive an affiliate commission. Regardless, I only recommend products or services I use personally and believe will add value to my readers. I am disclosing this in accordance with the Federal Trade Commission's 16 CFR, Part 255 "Guides Concerning the Use of Endorsements and Testimonials in Advertising."