Jan 21st 11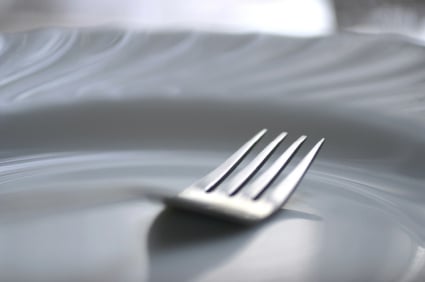 When we fast and pray, the first thing that needs to change, that needs to come out of us, is our unbelief.
Fasting Day 7: Feeding Faith, Part 1 took a look at a man in the Bible whose son suffered severely from seizures. Today, as you and I face a new year, we aren't all that different from this man. We are burdened by severe situations—scenarios that are in serious need of a supernatural breakthrough! Otherwise, most of us wouldn't be desperate enough to fast for twenty-one days.
The father brought his son to the disciples, but they were unable to cure Him. He then came to Jesus and explained the desperate nature of the situation. Jesus first words were:
"O faithless and perverse generation, how long shall I be with you?" (Matthew 17:17).
Jesus rebuked the demon, which came out of the boy, and he was cured from that hour. When the disciples came to Jesus privately, asking why they were unable to do the same, He told them:
Because of your unbelief…if you have faith as a mustard seed, you will say to this mountain, "Move from here to there," and it will move; and nothing will be impossible for you. However, this kind does not go out except by prayer and fasting (verses 20-21).
Unbelief Forfeits Our Breakthrough
Unbelief was the hindrance to the miracle the disciples sought. It was the reason they saw so little of God's power compared to Jesus.  Their own unbelief forfeited their breakthrough!
This is your and my problem today. Therefore, just as we heed Jesus' diagnosis, we should also heed His prescription: prayer and fasting.
Why does it take both prayer and fasting? The first words in Jesus' response give us the answer. In Awakening, Stovall Weems writes,
By "faithless" He meant they were too disconnected from God, and "perverse" meant instead that they were too connected to the world. [1]
Both prayer and fasting are necessary because prayer "connects us to God and fasting disconnects us from the world." [2]
In his chapter The Cure of Unbelief, Andrew Murray draws a similar conclusion as Weems concerning this passage in Matthew seventeen:
The faith that can overcome stubborn resistance such as you have just seen in this evil spirit, Jesus tells them, is not possible except for men living in very close fellowship with God and in very special separation from the world—in prayer and fasting. And so He teaches us two lessons of deep importance in regard to prayer. The one is that faith needs a life of prayer in which to grow and keep strong. The other is that prayer needs fasting for its full and perfect development. Faith needs a life of prayer for its full growth. [3]
Faith Needs a Life of Prayer for Its Full Growth

I want faith that can overcome stubborn resistance, don't you?  Yet, at times, my walk grows stale. The close fellowship I recently knew with God quickly grows cold. And as a result, I grow more attached to the world and its substitutions. Overnight, my faith is in short supply. I find myself suddenly in a "dry spell."
But even in my most spiritual, most connected seasons with the Lord, He never stops convicting me about my unbelief. No matter how much my faith grows over the years, pockets of unbelief remain.
I can't recall a season in the past several years that God hasn't continually convicted me about the unbelief that remains, though I have grown by leaps and bounds in my faith over the past twenty years.
Andrew Murray continues:
Nothing needs to grow as much as our faith…When Jesus spoke the words, "According to your faith be it unto you" (Matt. 9:29), He announced the law of the kingdom, which tells us that different people have different degrees of faith, that one person may have varying degrees, and that the amount of faith will always determine the amount of one's power and blessing. If we want to know where and how our faith is to grow, the Master points us to the throne of God. It is in prayer, exercising one's faith in fellowship with the living God, that faith can increase. Faith can only live by feeding on what is divine, on God Himself. [4]
Have you been diligent to make time for prayer while fasting this past week? If not, you've just been on a diet. You haven't been fasting. A diet won't do a thing to remove your unbelief . . . and affect the breakthrough you desire.
Worshiping God while waiting on Him in prayer, we yield ourselves to more revelation of who He is. That's when we come to know Him, and thus trust Him, more.
When we pray with an open Bible, asking God to speak to us, He breathes upon His Word, speaking freshly into our current situation—our personal need.
His word is action! It's not dead text. It possesses power. God doesn't lie. What He says comes true!
"God is not a man, that he should lie, nor a son of man, that he should change his mind. Does he speak and then not act? Does he promise and not fulfill?" (Numbers 23:19).
It is in prayer that our faith is made strong. We must learn to allow our soul to become silent before the Lord and wait on Him in prayer.
It is in prayer, in living contact with God in living faith, that faith will become strong in us. Many Christians cannot understand, nor do they feel the need of spending hours with God. But the Master says, and the experience of His people has confirmed, that men of strong faith are men of much prayer. [5]
Prayer Needs Fasting for Its Full and Perfect Development
Prayer is the hand that grabs the invisible. Fasting is the hand by which we let go of the visible. Prayer is the way we reach out for God and the unseen realm. Fasting is the way we let go of everything that can be seen and touched.
In The Beginner's Guide to Fasting, Elmer Towns says, "fasting takes prayer to a higher level of fulfillment."
One way I believe fasting aids prayer is that it deprives us of every resource in which we have taken refuge in lieu of turning to God. Food, television, friends, internet – they're all God's gifts, but they can keep us away from the Giver.
When we fast and deprive ourselves of the things we've turned to instead of taking refuge in God, we become more sensitive to His voice. When we hear Him, faith is instilled.
"So then faith comes by hearing, and hearing by the word of God" (Romans 10:17).
Prayer and fasting are incredibly effective aids to faith, but each needs the other.
Questions:
OTHER ARTICLES IN THIS SERIES:
OTHER ARTICLES WITH ANDREW MURRAY EXCERPTS:
FASTING DAY 8 FROM THE ARCHIVES:
---
1. Stovall Weems, Awakening (Colorado Springs, CO: WaterBrook Press, 2010), 76
2. Ibid., 76
3. Andrew Murray, Andrew Murray on Prayer (New Kensington, PA: Whitaker House, 1998), 372
4. Ibid., 372-373
5. Ibid., 373

Follow @shadesofgrace_
Disclosure of Material Connection: Some of the links in the post above are "affiliate links." This means if you click on the link and purchase the item, Shades of Grace will receive an affiliate commission. Regardless, I only recommend products or services I use personally and believe will add value to my readers. I am disclosing this in accordance with the Federal Trade Commission's 16 CFR, Part 255 "Guides Concerning the Use of Endorsements and Testimonials in Advertising."