Jan 22nd 10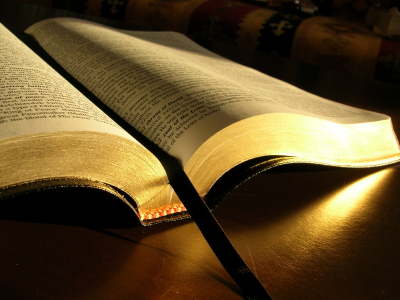 As I knelt to pray yesterday, I opened my Bible to the Psalms. I planned to begin my prayer time with a passage of praise. My Bible fell open to Psalm 107, so I thought I would quickly glance before turning away.
I was awed by what I read, especially given this fasting season! I believe it will be a word of encouragement to you today:
Psalm 107:8-9
8 Let them give thanks to the LORD for his unfailing love
and his wonderful deeds for men,

9 for he satisfies the thirsty
and fills the hungry with good things.

Psalm 107:8-9
Beloved, if you are fasting, then no doubt you are thirsty and hungry in the natural—but even more hungry and thirsty for God. This is a promise from God to you today.
He will satisfy you in the coming year as a result of you giving Him the first through a fast. He will fill you with good things—today, while you are fasting, and throughout the year.
The King James translation offers even more insight into this passage.
9 For he satisfieth the longing soul, and filleth the hungry soul with goodness.
He Satisfies the Longing Soul
He satisfies the longing soul. In the original language, the word "longing" means to "be eager or greedy or thirsty." [1]
I don't know about you, but I'm eager for God to give me more of His Spirit, His conviction, wisdom, power and anointing. I'm down right greedy about it! Aren't you? You wouldn't be fasting if you weren't.
Greedy means "wanting to eat or drink more than one can reasonably consume." [2]
Do you hunger and thirst for more righteousness than your fallen flesh can possibly consume – more than your mind can comprehend? Do you want such a filling by the Holy Spirit that your flesh, your old nature, is consumed? You will be satisfied – filled to the full.
He satisfies the "longing soul." "Soul" in the original language means the seat of your appetites, your mind, will and emotions. [3] By fasting, you have submitted the appetites of your mind, will and emotions to the appetite of your spirit man. In other words – every appetite in you longs for more of God. God has promised: You will be satisfied.
And Fills the Hungry Soul
If you are on a full fast, you've definitely encountered hunger. Even if you're on a partial fast, you must have hungered for the foods from which you are abstaining. God has promised to fill you today and throughout 2010.
"Filleth" means: [4]
"to be full" – On your list of reasons for fasting, which items represent emptiness? You will be full!
"abundance" – For what areas of lack are you fasting? You will receive abundance.
"to be accomplished" – What are you asking God to do in 2010? It will be accomplished.
"fill the hand" – Are you fasting for a financially empty hand? Do you long to have more to give to others? As you fast, pray and are faithful in giving, He will fill your hand.
"to be armed" – Is the enemy attacking you relentlessly during your fast? You will be armed.
"to fulfill"– Are there dreams for which you are fasting? They will be fulfilled.
"to fulfill, accomplish, complete" – When Jesus told Paul that His strength would be made perfect in Paul's weakness, He was saying that it would be "completed, accomplished and fulfilled" in Paul's weakness (2 Cor. 12:9-10). Do you feel weak on your fast? Christ's strength will be fulfilled, accomplished and completed in you!
"to confirm" – As you fast, are you seeking confirmation about decisions? It will be given to you.
"to consecrate" – Do you long to be more consecrated to Christ – more set apart for His purpose, more devoted to a holy walk, more influential in the lives of those around you? You will be consecrated.
As you can see, the Psalm 107:9 promise to you is limitless. There are countless applications to your reasons for fasting.
With Good Things
God has promised to fill your life with "good things." Paraphrasing the original language, this promise means that God will meet the tangible needs for which you are fasting. He will honor the spiritual requests and desires that you have brought before Him. He will meet financial needs and bring prosperity. He will give you understanding and wisdom and show you the right way.
Does it sound like I'm stretching the meaning? Take a look at it for yourself:
"Goodness" means:[5]
good, pleasant, agreeable
pleasant to the senses [i.e. answer to the tangible prayer needs for which you are fasting.]
pleasant to the higher nature [i.e. answer to the spiritual desires for which you are fasting.]
good, rich, valuable in estimation
good, appropriate, becoming [i.e. He will show you the right, appropriate decision.]
glad, happy, prosperous (of man's sensuous nature) [i.e. there is not just spiritual prosperity coming, but prosperity in the natural realm as well.]
good understanding (of man's intellectual nature) [He will give you understanding.]
good, right (ethical) [He will show you the "right way" to take.]
welfare, prosperity, [Fasting matters of financial relevance will be met.]
bounty [He will bless bountifully in both spiritual and tangible ways.]
There is no mistaking the fact that when we seek first the Kingdom of God and His righteousness through fasting and prayer, God will openly reward! Whether you can feel it or see it today, God is answering your prayers and meeting your need.
Be encouraged! You are one-third of the way through the fast – just fourteen days left. The time is quickly flying by. Be sure to seize every ounce of potential in the fast by spending time in prayer and in the Word.
I spoke with a friend today who was frustrated at herself for failing one day recently on her fast. As I shared with the women of Passionate Pursuit, this is a marathon, not a sprint. If you fall and eat something that isn't on your fast, get up and keep going. Keep heading to the finish line. The race isn't over because you fell. Don't quit or let the enemy rob your joy through discouragement. Today is day eight! Eight is the number of new beginnings. You can start afresh and leave the condemnation behind. (But don't start counting at day one again! There is no cause for a complete "do-over"!) Pick up with day eight and continue on. God will reward!
"He satisfies the thirsty and fills the hungry with good things."
Question: How does God's promise in Psalm 107:9 take on new meaning for you as you are fasting?

---
[1] http://bible.lifeway.com/crossmain.asp Strongs # 8264
[2] http://dictionary.reference.com/browse/greedy
[3] http://bible.lifeway.com/crossmain.asp Strongs # 5315
[4] http://bible.lifeway.com/crossmain.asp Strongs # 4390
[5] http://bible.lifeway.com/crossmain.asp Strongs #2896
FROM THE ARCHIVES

Follow @shadesofgrace_
Disclosure of Material Connection: Some of the links in the post above are "affiliate links." This means if you click on the link and purchase the item, Shades of Grace will receive an affiliate commission. Regardless, I only recommend products or services I use personally and believe will add value to my readers. I am disclosing this in accordance with the Federal Trade Commission's 16 CFR, Part 255 "Guides Concerning the Use of Endorsements and Testimonials in Advertising."
One Response to "Fasting Day 8: God Fills the Hungry"