Jan 21st 10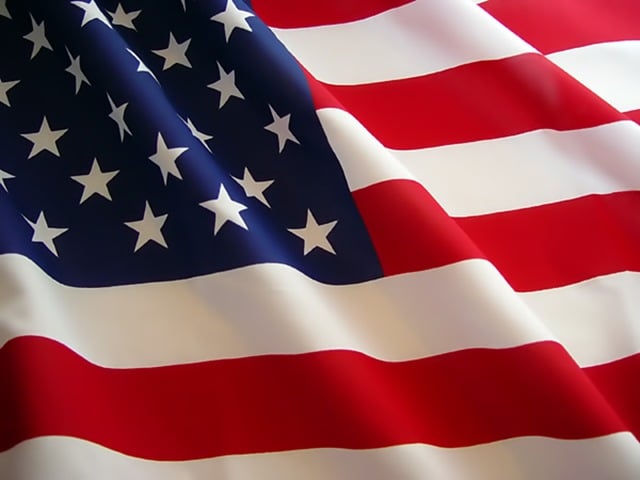 If my people, who are called by my name, will humble themselves and pray and seek my face and turn from their wicked ways, then will I hear from heaven and will forgive their sin and will heal their land.
— 2 Chronicles 7:14
The Assembly of Virginia
The Assembly of Virginia passed a resolution on June 1, 1774 as a day of fasting, humiliation, and prayer.
In May, 1774, the British Parliament ordered an embargo of Boston to begin June 1. Immediately the Burgesses of Virginia passed a resolution protesting this act and setting aside the day of embargo to seek God with fasting and prayer. According to the Journals of the House of Burgess of Virginia, the main part of the resolution reads:
"Tuesday, the 24th of May, King George III, 1774. This House, being deeply impressed with the Apprehension of the great Dangers, to be derived to British America, from the hostile Invasion of the City of Boston, in our Sister Colony of Massachusetts Bay, whose Commerce and Harbour are, on the first Day of June next, to be stopped by an armed Force, deem it highly necessary that the said first Day of June to be set apart by the Members of this House as a Day of Fasting, Humiliation, and Prayer, devoutly to implore the divine Interposition, for averting the heavy Calamity which threatens Destruction to our civil Rights, and the Evils of civil War; to give us one Heart and one Mind to oppose, by all just and proper Means, every Injury to American Rights…"
George Washington
George Washington, our first President, set a pattern for leaders of this country to fast and pray.
During the resolution passed by the Burgesses of Virginia on June 1, 1774, Washington's diary records, "Went to church and fasted all day." (The Diaries of George Washington, 1748-1799).
John Adams
John Adams, our second President, proclaimed May 9, 1798 a day of fasting and prayer.
John Adams, our second President, proclaimed May 9, 1798 a day of solemn fasting and prayer. The United States was on the verge of war with France.
"As the safety and prosperity of nations ultimately and essentially depend on the protection and the blessing of Almighty God, and the national acknowledgment of this though is not only an indispensable duty which the people owe to Him, but a duty whose natural influence is favorable to the promotion of that morality and piety, without which social happiness cannot exist, nor the blessings of free government be enjoyed…and as the United States of America area, at present, placed in a hazardous and afflictive situation, by the unfriendly disposition, conduct and demands of a Foreign Power…under these considerations it has appeared to me that the duty of imploring the mercy and benediction of Heaven on our country, demands, at this time, a special attention from its inhabitants."
Abraham Lincoln
Abraham Lincoln, our sixteenth president who issued the Emancipation Proclamation, proclaimed three fasts.
During the Civil War, Lincoln called the nation to prayer and fasting for national peace and unity. His first proclamation was to set apart the last Thursday in September, 1861. A portion read:
"And I do earnestly recommend to all people, and especially to all ministers and teachers of religion, of all denominations, and to all heads of families, to observe and keep that day according to their several creeds and modes of worship, in all humility, and with all religious solemnity, to the end that the united prayer of the nation may ascend to the Throne of Grace, and bring down plentiful blessings upon our country."
Lincoln's second proclamation on the 30th of March, 1863 stated that we needed to repent as a country through prayer and fasting.
"And, insomuch as we know that, by His divine law, nations, like individuals, are subjected to punishments and chastisements in this world, may we not justly fear that the awful calamity of civil war, which now desolates the land, may be but a punishment inflicted upon us for our presumptuous sins…We have been preserved, these many years, in peace and prosperity. We have grown in numbers, wealth, and power as no other nation has ever grown. But we have forgotten God…we have vainly imagined, in the deceitfulness of our hearts, that all these blessings were produced by some superior wisdom and virtue of our own…It behooves us, then to humble ourselves before the Offended Power, to confess our national sins, and to pray for clemency and forgiveness."
Lincoln's third proclamation was the first Thursday of August, 1864. He made a special plea for those in positions of authority to seek God with fasting and prayer.
"I do hereby further invite and request the heads of the executive departments of this government, together with all legislators, all judges and magistrates, and all other persons exercising authority in the land…and all the other law abiding people of the United States, to assemble in their preferred places of worship on that day, and there and then to render to the Almighty and merciful ruler of the universe such homages and such confessions."
* Taken from  101 Reasons to Fast by Bob Rodgers
RELATED ARTICLES

Follow @shadesofgrace_
Disclosure of Material Connection: Some of the links in the post above are "affiliate links." This means if you click on the link and purchase the item, Shades of Grace will receive an affiliate commission. Regardless, I only recommend products or services I use personally and believe will add value to my readers. I am disclosing this in accordance with the Federal Trade Commission's 16 CFR, Part 255 "Guides Concerning the Use of Endorsements and Testimonials in Advertising."