Jan 20th 17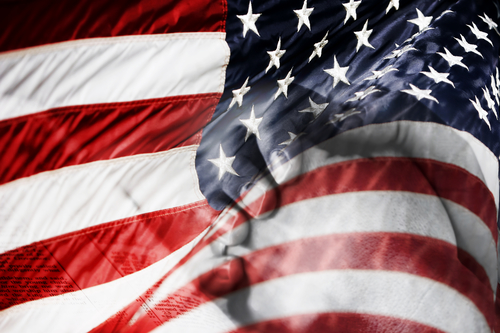 It's fitting that at this time, we pray for the president, for our leaders in government, and for the nation.
Pursuit 21 participants represent at least forty countries on six continents. If you're joining us from another country today, the prayer guides in this and ensuing posts can be used to pray for the government leaders in your country as well.
Government as a Priority in Prayer
The first specific topic of prayer ordained by God for His people meeting in fellowship is the government:
"Therefore I exhort first of all that supplications, prayers, intercessions, and giving of thanks be made for all men, for kings and all who are in authority, that we may lead a quiet and peaceable life in all godliness and reverence. For this is good and acceptable in the sight of God our Savior…."
1 Timothy 2:1-3
After instructing us to pray for "all people," the first specific topic of prayer is "kings and all those in authority" (v.2). This indicates all those who are responsible for governing the nation—the government.
Did you know that good government is God's will? Therefore, you and I can pray with confidence when asking God to give us good government. (In Praying for Our Government, I explained why this is the case, using concepts of Derek Prince's from Shaping History Through Fasting and Prayer).
Praying for the President
Today we will pray for the president and his cabinet, tomorrow for all government leaders.
"The fear of the Lord is the beginning of wisdom; all who follow his precepts have good understanding. To him belongs eternal praise." (Psalm 111:10, NIV).
The sixteenth President of the United States, Abraham Lincoln, said:
"It is the duty of nations … to recognize the sublime truth announced in the Holy Scriptures and proven by all history that those nations only are blessed whose God is the Lord." ~ Abraham Lincoln
Prayer
Lord, reverence for you is the beginning of wisdom. Those who follow Your precepts have understanding. We ask that you give the president and his advisors reverence for you. Give them knowledge of your precepts and the grace to follow them. In so doing, they will have understanding for the tasks at hand. May they know that their office and positions were granted to them by You. May they find wisdom and direction in your word.
We ask that the president and his advisors experience You in a very real and supernatural way. Give them such a personal encounter with you that they no longer serve other gods, but acknowledge and serve the one true God of Abraham, Isaac and Jacob. Fill them with a hunger for truth and righteousness. May they look to You for every need.
Give the president a pure heart, good conscience, and faith in Christ. Teach him to trust in you. Surround him with wise counselors, and help him accept their counsel. Deliver him from opinions contrary to Your Word. Give him discretion, foresight, and understanding in making decisions. Give him the courage to do the right thing even when urged to do the contrary. Protect him from the influence of the evil one.
Enable the president and vice-president to carry out their duties with humility toward You and toward others. Protect them and their families from harm.
Grant the president, vice-president, and the cabinet the strength, courage, and wisdom needed to lead and unite our country according to Your will and purpose. In Jesus' name, Amen.
Question: Are you praying for the leader of your country, be it the United States or elsewhere? What other scriptural prayers are you praying that could be added to these?
OTHER POSTS IN THIS SERIES:
RELATED ARTICLES:
FASTING DAY SIX FROM THE ARCHIVES:

Follow @shadesofgrace_
Disclosure of Material Connection: Some of the links in the post above are "affiliate links." This means if you click on the link and purchase the item, Shades of Grace will receive an affiliate commission. Regardless, I only recommend products or services I use personally and believe will add value to my readers. I am disclosing this in accordance with the Federal Trade Commission's 16 CFR, Part 255 "Guides Concerning the Use of Endorsements and Testimonials in Advertising."