Jan 23rd 13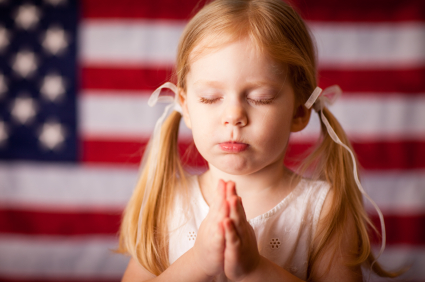 In yesterday's post, we prayed for the little ones, repenting for the shedding of the innocent blood of over 50 million babies — a sin which has polluted our land and invited God's judgment. Israel did not escape God's judgment for killing innocent children…and neither will we. For God is the same yesterday, today and forever.
"If God does not judge America, He must apologize to Sodom and Gomorrah."
~ Ruth Graham

"If God judges America, then the Church will have to apologize to the USA."
~ Lou Engle
God Cannot Bless a Nation That Turns From Him
God is sovereign over the trouble in our cities and our nation.
"When a trumpet sounds in a city, do not the people tremble? When disaster comes to a city, has not the LORD caused it?" (Amos 3:6)
In Isaiah 45, Isaiah is talking about the coming judgment of God because of the sin of God's people. As God speaks through Isaiah about that judgment, He speaks about a man He is going to raise up in about 150 years. He says, "I want Cyrus to know that":
"I am the LORD and there is no other; apart from me there is no God. I will strengthen you, though you have not acknowledged me, so that from the rising of the sun to place of its setting, men may know there is none besides me. I am the LORD, and there is no other. I form the light and create darkness, I bring prosperity and create disaster; I, the LORD, do all these things" (Isaiah 45:5-7).
God has withheld prosperity from our nation in the last few years. He is giving us gentle nudges, a chance to wake up and repent of our sin.
We Christians seem to think God is just going to open up the sky and pour revival down without any turn or change on our part at all. But our actions are seeds that accrue consequences. The Bible is very clear:
"Righteousness exalts a nation, but sin is a reproach to any people" (Proverbs 14:34).
Doing what is right, living according to God's standard, exalts and blesses a nation. Because God is sovereign and holy, He cannot bless a nation that has turned away from Him. America's cup of iniquity is overflowing. We have turned our back on God. We have turned to greed (idolatry), sexual perversion, rationalization, Baal (the god of prosperity), materialism and self-worship.
About fifty-four years later, God sent Judah a message through the prophet Jeremiah. We are guilty of these same two sins that Judah committed.
"My people have committed two sins: They have forsaken me, the spring of living water, and have dug their own cisterns, broken cisterns that cannot hold water…return to me oh faithless ones and I will heal your faithlessness" (Jeremiah 2:13).
We have to turn from our sins and turn to God. Repentance is necessary. We cannot expect God to hear our prayers if we aren't going to honor Him as God. He comes to us on His terms — not on our terms.
While speaking in Jeremiah of all the judgement that is going to happen, that the time of destruction has finally come, God speaks to His people and gives them one last chance to repent. He says:
"Call to me and I will answer you and tell you great and unsearchable things you do not know" (Jeremiah 33:3).
At that time, the Babylonians were knocking on Judah's door essentially. The people of Judah were tearing down their houses in order to build up the siege wall against the Babylonians who were outside about to take their land. God was giving them one last opportunity to repent. But they never seized it.
I don't want to the Church in America to be the equivalent of Judah. I don't want a future captivity to be knocking on our door and all the while we're sitting here aloof, asleep, acting as if everything is okay. As if things couldn't be better. As if there is no blatant, catastrophic disaster at the door. As if there is no need to acknowledge our sin and repent individually and corporately.
God is telling us, "Call to me and I will show you great and mighty things that you don't know." He is giving us one last chance. Are we listening? Are we heeding the call to repent, to confess what we have done as a nation, to confess what we have done as a church, to confess what we have done as an individual and to turn from our sins? Or are we sleeping? We have to acknowledge our sin individually and as a nation.
Like Daniel, We Must Repent for the Sins of Our People

Later, Daniel is reading the writings of Jeremiah. The captivity is almost over, but Daniel knows that his people have never acknowledged their sin.
"We have sinned and done wrong. We have been wicked and have rebelled; we have turned away from your command and laws" (Daniel 9:5).
This is what America has done. No nation can do this and survive.
"Just as it is written in the Law of Moses, all this disaster, yet we have not sought the favor of the LORD our God by turning from our sins and giving attention to your truth" (Daniel 9:13).
We have to turn from our sins and give attention to His truth. We have to return to fear of God, trust in God. We have to repent and say, "You are God and we will honor You."
Column of Smoke
Leonard Ravenhill was one of Britain's foremost outdoor evangelists of the 20th century. An author, he is well known for his book Why Revival Tarries, which has sold over a million copies worldwide. (Other related books include Revival God's Way and Revival Praying.)
In Revival Series, Part 1, Leonard shared a powerful illustration of our sin before a Holy God:
I don't think the world has ever been in a greater sense of turmoil than it is in this moment. I don't think our nation has. Whatever we shall say about revival we have to recognize this: There are three things about natural life: conception, gestation, and birth. You can't alter the program. There has never been revival, that I can trace, that has not been preceded by agonizing prayer. You might say, "I haven't got to that stage yet of agonizing prayer. How does is come?" Well, it comes through VISION.

If we are really going to get a concept of revival we have to get a vision of God's sorrow over sin. We have to get a concept of how, day by day, we offend God. As a nation we offend God in millions of ways.

When I was praying in the Bahamas one day, I saw a great column of smoke, which happened to be coming from tires that were being burned. It was as black as could be, and over there I saw a wisp of smoke going up from the ground. I didn't think much of it until about a year after, I was praying and the Lord said, "That volume of black, thick smoke is like the volume of sin that goes up every day." All the blasphemy, all the unbelief, all the dirty stories, all the lying, all the deception, all sex-perversion, all drunkenness — this tremendous column of iniquity goes up in the sight of God. And here you have a little wisp — of what? That is the praise that God gets out of His people. If we are going to realize how much we need revival we need to recognize the dimension of sin. We have to recognize that sin offends God.
The Church
The healing of our land depends on the Church getting a vision of God's sorrow over sin — over our sin. It depends on us repenting and calling out to God, tarrying before Him in prayer.
Revival and healing of our land doesn't depend first on the entertainment industry cleaning up its act or politicians legislating morality. It depends on the Church repenting and returning to God.
"If my people, who are called by my name, will humble themselves and pray and seek my face and turn from their wicked ways, then will I hear from heaven and will forgive their sin and will heal their land" (2 Chronicles 7:14).
There is no mention of the sins of politicians or judges or others in authority. But there is mention of us — if "my people." That's us! Our repentant prayer will unlock the outpouring of God's healing on our land.
Arthur Wallis and Bill Bright
"It will take nothing short of the supernatural to stem the tides of judgment devastating our land. I believe that nothing else can compare with the supernatural power released when we fast and pray. We know for certain from Hebrews 11:6 and from personal experience that God rewards those who diligently seek Him."

~ Bill Bright, The Coming Revival: America's Call to Fast and Pray and Seek God's Face

"Almost all are agreed that a visitation of the spirit upon the Church is desperately needed. Are we to believe the promise to Joel has nothing to say to this situation? . . . Did the events at Pentecost exhaust the Joel prophecy? Obviously not, or there would have been no further outpourings. . . . If however we believe this wonderful promise is for us—is in fact God's answer to the present need—it is vital that we fulfill the conditions as well as plead the promise. Three times Joel sounds a clarion call, in view of the imminence of the Day of the Lord, to return to God with fasting (Joel 1:14; 2:12, 15). Then he seems to see in vision God's response: "Then the Lord became jealous for his land, and had pity on this people" (v. 18)."

~ Arthur Wallis, God's Chosen Fast: A Spiritual and Practical Guide to Fasting
Worship: Calling Out to You
[tentblogger-vimeo 11485365]
This Message in Video
[tentblogger-vimeo 11485955]
Music Featuring Joel Wier, Teresa Wier, Natalie Jansen, Angela Morgan and the HHBC Worship Band
Bible Reading: Isaiah 45:5-7; Proverbs 14:34; Jeremiah 2:13, 33:3; Daniel 9:5, 13; 2 Chronicles 7:14
Focus Questions:
FROM THE ARCHIVES:
Related Posts:

Follow @shadesofgrace_
Disclosure of Material Connection: Some of the links in the post above are "affiliate links." This means if you click on the link and purchase the item, Shades of Grace will receive an affiliate commission. Regardless, I only recommend products or services I use personally and believe will add value to my readers. I am disclosing this in accordance with the Federal Trade Commission's 16 CFR, Part 255 "Guides Concerning the Use of Endorsements and Testimonials in Advertising."