Jan 24th 13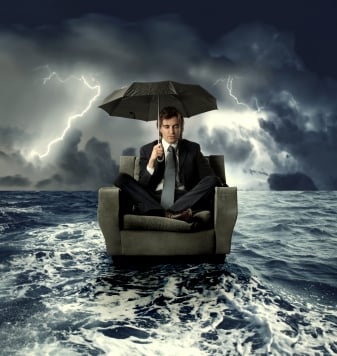 This is a guest post by Tami Lee Hughes.
You can read more about her below.
At an early age, I learned that life is an adventure with highs, lows, and everything in between. Although we embrace the good times, we also experience hardship, loss, suffering, and things that are difficult to understand.
I entered an intense period of trials just over one year ago.  In a period of three weeks, my aunt died tragically in a car accident, my mother-in-law became so sick that she lost the ability to care for herself, and, without warning, my boss began the process of forcing me out of my job. After experiencing so many difficulties in a short amount of time, I felt hopeless. Through tears, I reached out to God for help. One of the first scriptures I read during this time was Psalm 34:18:
"The Lord is close to the brokenhearted and saves those who are crushed in spirit." (Tweet this)
These words shed light on my dark circumstances. Although I didn't know how God would save me, I knew He was calling me to hold on to this promise. In the months that followed, I prayed, fasted, and searched the scriptures for insight about trials. In his graciousness, God helped me understand the following truths.
God provides hope during trials. 
Although Satan tries to trick us into thinking we will not survive our trials, God has a plan for deliverance:
"The righteous person may have many troubles, but the Lord delivers him from them all; He protects all of his bones, not one of them will be broken" (Psalm 34:19-20). (Tweet this)
God's promise of deliverance confirms that He has designated an appointed end to our suffering. Deliverance may not come as quickly as we would like or in the form we expect, but it is coming. Moreover, God promises we will not be disappointed when we hope in Him (Isaiah 49:23). He wants us to look forward to our future, regardless of how painful or difficult our circumstances are today.
God provides strength to make it through trials.
God allows us to experience trials, not to destroy us, but to make us spiritually stronger. Through trials, we become "mature and complete, not lacking anything." (James 1:4) It is often difficult to focus on God's true purpose for trials when we are consumed with the immediate pain and discomfort they cause. When our spiritual muscles are weak, however, God gives us the strength we need to persevere:
"So do not fear, for I am with you; do not be dismayed for I am your God.  I will strengthen and help you; I will uphold you with my righteous right hand" (Isaiah 41:10). (Tweet this)

"God is our refuge and strength, an ever-present help in trouble" (Psalm 46:1).

"I can do all this through him who gives me strength" (Philippians 4:13).
God provides protection in trials.
When we go through trials, we feel vulnerable. We cannot control our circumstances and are left to deal with losses, disappointments, and unfair situations we did not anticipate. Although it seems as if we're open for attack from any direction, God will not leave us defenseless and unprotected so we are destroyed in our circumstances:
"When you pass through the waters, I will be with you; and when you pass through the rivers, they will not sweep over you. When you walk through the fire, you will not be burned; the flames will not set you ablaze" (Isaiah 43:2).

"If you say, "The Lord is my refuge," and you make the Most High your dwelling, no harm will overtake you, no disaster will come near your tent.  For He will command his angels concerning you to guard you in all your ways"  (Psalm 91:9-11).
Although the last year has been difficult, I have seen God fulfill all of these promises in my life. He did not change every part of my circumstances, but He used my circumstances to change me. I am stronger in faith and have a new passion for God's kingdom. I know that nothing I go through is a waste because God works all things out for my good (Romans 8:28). Although I am excited to see how God will continue to work in my life, I am convinced that the trials that seem so overwhelming today are insignificant compared to the joy I will feel spending an eternity in heaven.
As you fast and seek the Lord during this time, I encourage you to take hold of these promises and store them in your heart.  Whether you are in a storm, leaving a storm, or approaching a storm, God is always with you, He loves you, He cares for you, and He has a hope and a future for you (Jeremiah 29:11).
–

Tweetables

–
A Moment of Worship: Holding My World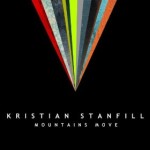 Holding My World by Kristian Stanfill
From the Album Mountains Move
Bible Reading: Psalm 34:18-20, 46:1;  Isaiah 49:23, 41:10, 43:2; James 1:4; Philippians 4:13; Psalm 91:9-11; Romans 8:28; Jeremiah 29:11
Focus Questions: Which one of these truths comforted you the most today? How does it encourage to know that God provides hope, strength and protection for you during your stormy trial?

From Natalie: This is a guest post by Tami Lee Hughes. Tami is a premier concert violinist and recording artist who captivates audiences with her lavish sound and rich artistry. She has performed as soloist with many symphony orchestras and toured extensively as recitalist. Tami also has performance credits in popular music and film and has performed on numerous recordings, including projects for Aretha Franklin, Ksenia Nosikova, Brian Nelson, Fred Hammond and Donnie McClurkin. She has appeared in live concert with Smokey Robinson.  Tami is currently performing with the Baltimore Symphony Orchestra for the 2012-2013 concert season. As exquisite as her music is, Tami's love for Jesus is even more beautiful.  You can visit her website, watch her on YouTube and follow her on Facebook.
RELATED POSTS
FROM THE FASTING ARCHIVES

Follow @shadesofgrace_
Disclosure of Material Connection: Some of the links in the post above are "affiliate links." This means if you click on the link and purchase the item, Shades of Grace will receive an affiliate commission. Regardless, I only recommend products or services I use personally and believe will add value to my readers. I am disclosing this in accordance with the Federal Trade Commission's 16 CFR, Part 255 "Guides Concerning the Use of Endorsements and Testimonials in Advertising."