Apr 21st 10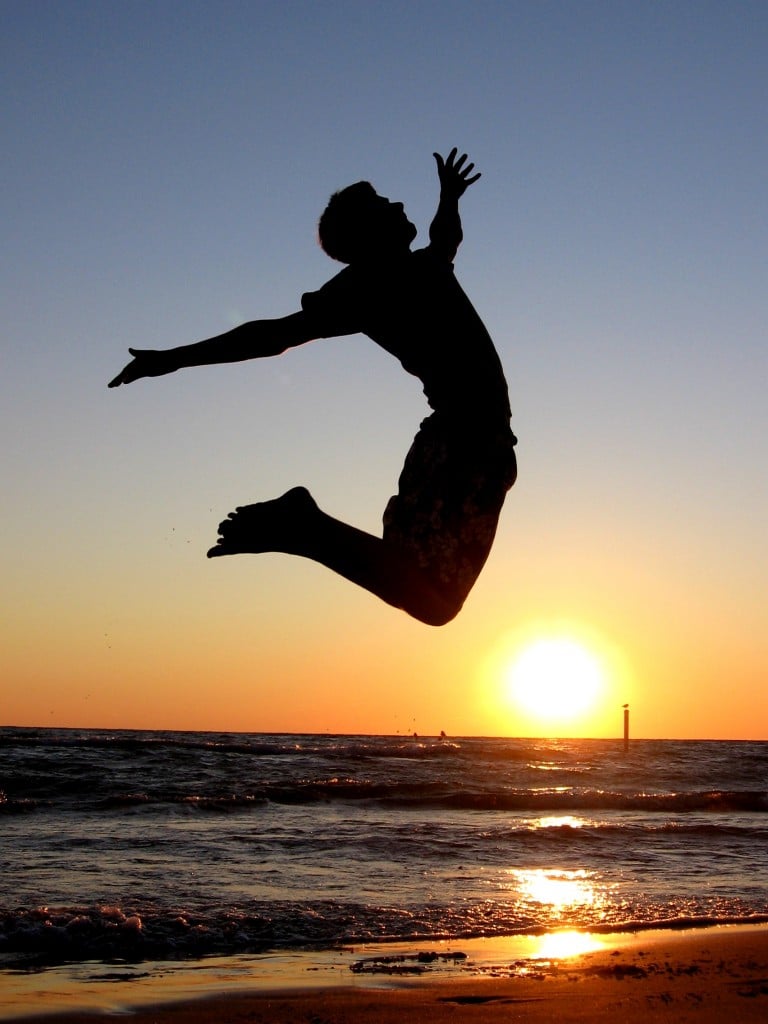 A

re you weak and weary? In need of strength? Do you feel sad and hopeless? Are you facing an obstacle that no human maneuvering can overcome? What you need is boundless strength and eternal joy. They are found in one place…
For the past four years, I have experienced an annual health collapse that lasts between one and six months of the year.  "A collapse," you might say, "I thought your health had already collapsed years ago." Yes, but after 10 years in a wheelchair, 7 of them spent confined to bed, when I reached the point that I could drive and minister, to me I no longer seemed "sick."  Because I could do things that healthy people do, I related much more with being "healthy" or "normal," as I call it.
Those closest to me know how much I alter my routine, though, even when I am in the best of health, in order to accommodate my illness.  But when this particular issue arises each year, there is almost no routine to alter. I become so weak that just moving from one place to another, even from bed to chair, takes so much mental effort that I put it off for hours.
The first time this happened, in 2006, I spent the majority of six months in bed.  I no sooner began to climb out of it when it happened again, in early 2007. I began a medication for the issue at that time in 2007, which has limited the duration of the episode each year since.  However, when the same collapse occurred in February of this year, I could no longer increase medication to pull me out of it.
I will be honest. It has been a difficult two months.  Just last week I began having a few hours here and there in which I felt a bit of natural strength.  But they haven't yet grown to fill an entire day…or to even occur every single day.
Perhaps you have spoken to me on the phone, or heard me speak at an event, or read my Tweets during the past two months and never known anything was wrong. What God has called me to do, He has enabled me to do by Christ's strength.
These occurrences each year are good for one thing if nothing else: making me dependent upon Christ. Dependent upon His schedule, His list of to-do's, His strength and His mind.
The latter I was intimately reminded of today.  All of a sudden being reduced to weakness makes one prone to depression to a certain extent. But medication changes of recent days made today an exceptionally difficult day.
Why am I sharing this with you? Even though I said in A Conscious Decision that I intended to be more transparent about my struggles, it is still extremely difficult to be this candid. I am much more comfortable talking about health challenges of the past. To speak of current challenges feels entirely too self focused for me.  Entirely. I share it only because I feel led to. I believe God is leading me to share so that He can give you the same comfort He gave me today.
God's Comfort
7"How priceless is your unfailing love! Both high and low among men find refuge in the shadow of your wings. 8They feast on the abundance of your house; you give them drink from your river of delights. 9For with you is the fountain of life; in your light we see light."

Psalm 36:7-9
A dear friend of mine who suffered from bipolar disorder turned my attention to this verse years ago. It was one she prayed and claimed regularly. She called one day when I was depressed and began to pray this verse over me. I couldn't believe such an appropriate passage had escaped my attention during all the years I lived with severe depression due to brain infection by neuroborreliosis (Lyme disease).
Beloved, you may not be clinically depressed due a biological condition, but an external condition may be causing you to feel sad and hopeless.  He, Jesus Christ, the living Word of God, is your light, your life, your hope! Claim the life that is in this powerful word.  Is it hard for you to feel pleasure? He will give you a drink from His river of delights, to which no earthly pleasure can compare!
God's Word
"For the word of God is living and active."

Hebrews 4:12
The Bible is alive and powerful! It is not a historical document to put on the shelf. It is organic. It possesses life and energy!  The word "living" comes from the Greek word zao, which literally means alive. It is the word from which we derive "zoology" or "zoo".
The word "active" is the Greek word energes. It's the word from which we derive the word "energy." In Biblical times, energes was used almost exclusively as a medical term. It described a medicine that was effectively engaged in the work it was designed to do.
God's Word was designed to do a work in your life today – in your trial, your weakness, your difficulty. Are you letting it do that work? Or are you turning to television, to novels, even to Christian books instead. Nothing can replace the power and life that is in the pages of the Bible.
God's Strength
Most Christians can quickly recite Philippians 4:13, "I can do all things through Christ." During my years of severe illness and torture from which there was no relief, the wording of the Amplified Bible personalized this verse even more:
"I have strength for all things in Christ Who empowers me [I am ready for anything and equal to anything through Him Who infuses inner strength into me: I am self-sufficient in Christ's sufficiency]."

Philippians 4:13
When we placed our faith in Jesus Christ and received Him as Savior and Lord of our lives, He made His dwelling in our heart. With His life living in us, we have His strength available to us. Sadly, we hardly ever tap into it.
That's why I consider my illness to have been such a privilege. It has forced me to live by the life of Christ in ways I never would have otherwise. In those torturous years when I thought I couldn't endure another second, God used Psalm 62 to give this passage in Philippians even more personal application.
5"My soul, wait only upon God and silently submit to Him; for my hope and expectation are from Him. 6He only is my Rock and my Salvation; He is my Defense and my Fortress, I shall not be moved. 7With God rests my salvation and my glory; He is my Rock of unyielding strength and impenetrable hardness and my refuge is in God!

Psalm 62:5-7
If the very strength of Christ is infused into you and me, and according to Psalm 62:7, Christ's strength is unyielding and impenetrable, then so is your strength and my strength. It is unyielding and impenetrable. Are you weak today? Maybe not in physical strength, but in perseverance and endurance? Then let Christ be your strength. He is your Rock, your hope and expectation! A spouse does not hold your answer. A business deal does not hold the key to your hope and future. Your expectation is not in a correct diagnosis or a medical cure.
Friend, I have never been more content than when the Holy Spirit first began to conform my heart to these three verses. I was confined to bed, still screaming bloody murder night and day, not able to drive, talk or pass the time, but I have never been happier, more at peace and more satisfied in all my life. I was satisfied because Christ was my EVERYTHING! My strength, my thoughts, my endurance, my joy, my hope, my expectation, my today, my tomorrow, my protection, my perspective…my life!
I finally let go of everything else but Christ. My hope and expectation were in Him alone, not in a spouse, a doctor, a diagnosis or a cure. Not even in medical relief of some sort.
My "salvation and my glory" rested with God. He saw the day I was writing this post. My future rested with Him. He didn't have to stress, fret and worry over how He was going to improve my health. So why would I?
Whatever is weighing you down today, whatever is sapping your strength, let it go in God's presence today. He sees your deliverance from this situation. Your way out "rests" with Him. Stop trying to figure out solutions and tell God how He can fix your problem.  God allowed the problem so that you would turn to Christ and let Him be your everything.
How is this done? Remember:
God longs to comfort you. He is the "Father of compassion and the God of all comfort." (2 Cor. 1:3)
God's Word possesses life and power. Turn to it and let it do a work in your life!
Let Christ be your everything. There is no joy, no peace, no contentment like there is when Christ is your everything! Stop trying to control your own life. Submit to God and let Christ be your everything.
Question: How has God's Word been life and power to you today?

Follow @shadesofgrace_
Disclosure of Material Connection: Some of the links in the post above are "affiliate links." This means if you click on the link and purchase the item, Shades of Grace will receive an affiliate commission. Regardless, I only recommend products or services I use personally and believe will add value to my readers. I am disclosing this in accordance with the Federal Trade Commission's 16 CFR, Part 255 "Guides Concerning the Use of Endorsements and Testimonials in Advertising."
5 Responses to "Boundless Strength, Eternal Joy"