May 12th 10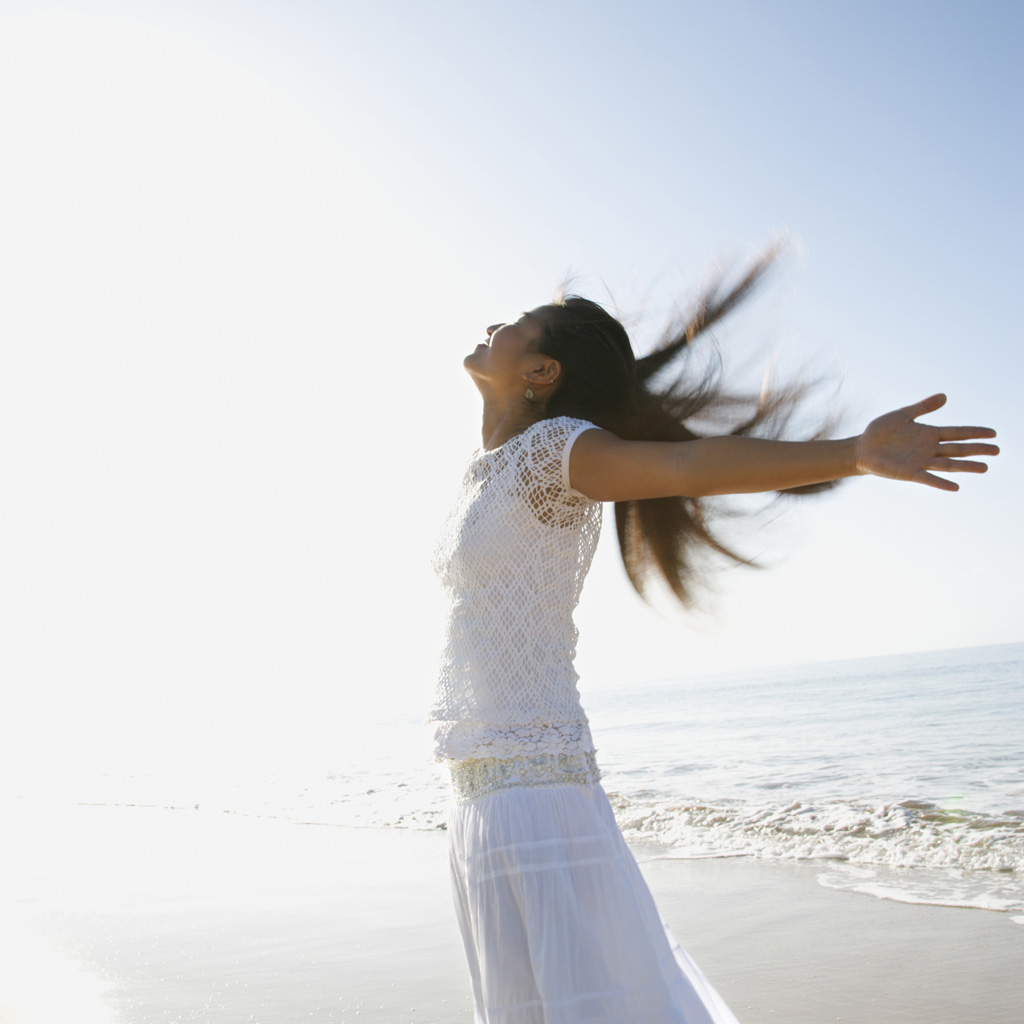 Are you facing heartbreaking, hopeless circumstances? Have you been perpetually stuck in a season of suffering and a pit of despair? You can experience God's PURE JOY!
"Consider it pure joy, my brothers, whenever you face trials of many kinds, because the testing of your faith develops perseverance."
James 1:2-3
God's Word says it clearly … we can consider our affliction and trials pure joy!
While this verse seems hard to understand, the truth it contains can help us trust our Heavenly Father in every circumstance, no matter what we're going through!
But so many people do not understand just how powerful this scripture is for followers of Christ who are facing affliction.  The hope and encouragement that we can enjoy in the midst of hardship come from God Himself!
None of us escapes affliction.  It's unavoidable as we journey through this life.  Jesus said, "In the world you will have tribulation" (Jn. 16:33).
As we are walking through life, we all experience trials great and small.  When hard times come, it is important that we know three things the Bible says about affliction in our lives …
1. God's Loving Hand Filters Our Affliction
King David wrote about this very fact.  He said, "I know, O LORD, that your judgments are right, and that in faithfulness you have afflicted me" (Psalm 119:75).  This sounds harsh, uncaring and unloving … and therefore, untrue.  But God is truly sovereign over all the circumstances of our lives.   Nothing reaches us unless it has been filtered through the fingers of our loving, infinitely wise Heavenly Father.
He screens every circumstance – every affliction – that enters our lives and grants entry only to those He feels will accomplish His good plan for our lives.
Our first reaction to affliction is often to blame Satan.  But this is just a partial picture of the truth.  Satan can't touch one of God's children unless God allows it.  The devil was allowed to afflict Job only after God lifted his hedge of protection around Job's life.   God permitted Job's affliction, but He also limited it.  He restricted the amount of suffering that was allowed to touch Job.  And God does the same in our lives as well.
Remember, too, that God doesn't enjoy seeing us suffer. Our affliction does not bring him joy.  When God allows affliction to enter our lives, it hurts Him too.
"Though he brings grief, he will show compassion, so great is his unfailing love.  For he does not willingly bring affliction or grief to the children of men."
Lamentations 3:32
The word "willingly" means "heart".  In other words, God's heart isn't in it.  When God allows affliction to enter our lives, it hurts him too.   But, God is looking into our eternal future, and allowing temporary discomfort to touch us in order to accomplish eternal gain.  He has our good in mind. God is working through the affliction to accomplish an ordained purpose. His heart is in the purpose, not the pain.
2. God Works Through Our Affliction
Have you ever wondered how King David became a man after God's own heart?  How God's Word became a lamp to his feet…and even his greatest delight?  Have you ever wished that you too could become a man or woman after God's heart, loving His Word and His will passionately? Well, according to David's own words, all of this came about through affliction:
 "Before I was afflicted I went astray, but now I obey your word….It was good for me to be afflicted so that I might learn your decrees. The law from your mouth is more precious to me than thousands of pieces of silver and gold…If your law had not been my delight, I would have perished in my affliction."
Psalm 119:67, 71-72, 92
In this beautiful Psalm, David in essence says, "It was the Lord Himself who afflicted me – and I'm glad He did.  Out of his steadfast love and faithful commitment to me, He worked through my affliction to show me how I was wandering away from Him. During my suffering he opened up His Word to me like never before!   If God hadn't helped me live by the life of His Word, I wouldn't have made it through."
I echo David's sentiments wholeheartedly!!  Although I still suffer daily afflictions and residual effects from my severe illness, nothing rivals the years I spent in indescribable mental anguish while confined to bed.  The brain infection and persistent swelling caused symptoms that felt like sheer torture.
If you would've asked me about my affliction during that season, I would have told you exactly the same thing I tell you today:  Those years of immeasurable affliction were the best thing God could have done with that time of my life. Through it He gave me a gift of Himself.  Nothing else could sustain me – give me hope, strength, peace and joy like He could!  So I took refuge in him and his word, which truly revived me and gave me life (Psalm 119:50).
The most priceless treasure I've ever received was the privilege of knowing God more fully – literally existing by the power of His Word.
But that gift came wrapped in tears, loss and pain.  It was received in sorrowful hours of desperation and isolation – delivered by the hands of God's messenger named Grief.  Created and placed in my spirit by the hands of a loving, but persistent Father, who was never offended or affected by my clouded vision.  I saw His gift only as a curse. It took no light measures to correct my vision. This was not a plague of severe loss, but a package of pure gold.
Victories, triumphs and abundance aren't the only forms in which blessing arrive. God uses all types of circumstances, all types of paper, to wrap our blessings.
If we judge our circumstances – our affliction – solely based upon appearance, we may resent, and even discard, the most invaluable gift we could ever receive – knowing Jesus and His Word more intimately.
3. God Comforts Us In Our Affliction
God knows every detail about your affliction.  He knows exactly what you're feeling, and what it will take to bring you through.  When captured by the Philistines in Gath, David said to the Lord, "You have kept count of my tossings; put my tears in your bottle.  Are they not in your book?" (Psalm 56:8).
God makes this promise to you today.  He accurately counts your "tossings" through affliction and distress.   Like David, you also may have experienced such anguish of the soul that the sum total of your tears could never be contained in a small vial.  But God has kept a detailed record of your tears, as well as the pain and anguish that have preceded them – because you are so precious to Him and He knows your pain.
In fact, God is the only one who can truly know what you're enduring and feeling.  There isn't another person on this earth – not a parent, a spouse, a sibling, a friend, a pastor, or a child – who can truly know everything you're going through.  But Jesus does.
During my severe illness, I was isolated from the world, enduring things I'd never known another human to endure.  I felt completely alone.   Ultimately, dealing with being sick and stripped of my life, it got down to just me.   No one I knew could identify with my sufferings.  But Jesus could – and He did.  He understands every detail of our affliction.  Throughout our suffering, His comfort flows over into our lives.
"Blessed be the God and Father of our Lord Jesus Christ, the Father of mercies and God of all comfort, who comforts us in all our affliction…For just as the sufferings of Christ flow over into our lives, so also through Christ our comfort overflows."
2 Corinthians 1:3-5
When God comforts us, He comes to our side to be exactly what we need.  Do you feel like you need someone to understand your feelings?  He is right there beside you, understanding you completely.  Do you need encouragement and hope?  He has summoned himself through His Holy Spirit to not only walk beside you, but to fill you with His strength, His courage, and His bright expectation for tomorrow. Whatever you need in your affliction…God is.
May Jesus give you riches of Himself during your affliction.  May you know Him and live by His life like never before.  May He fill you with His peace, His joy, His perseverance and hope.  May you rest in his loving hand, his higher purpose and his caring heart.
Questions:
How is God changing you through your afflictions?
If you were to adapt David's statement to reflect your experience, how would you fill in the following blanks: "Before I was afflicted I_______, but now I _______. It was good for me to be afflicted so that I might ______."

Follow @shadesofgrace_
Disclosure of Material Connection: Some of the links in the post above are "affiliate links." This means if you click on the link and purchase the item, Shades of Grace will receive an affiliate commission. Regardless, I only recommend products or services I use personally and believe will add value to my readers. I am disclosing this in accordance with the Federal Trade Commission's 16 CFR, Part 255 "Guides Concerning the Use of Endorsements and Testimonials in Advertising."
2 Responses to "Pure Joy: Three Reasons to Rest and Rejoice in Affliction"