Jan 23rd 10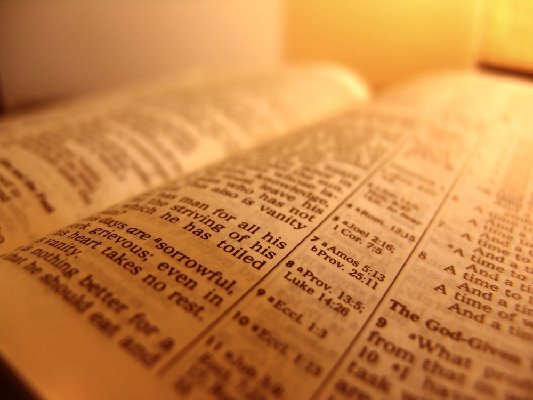 Fasting, praying and scripture go hand in hand. Job said:
"I have treasured the words of His mouth more than my necessary food" (Job 23:12).
Without prayer and time in the Word, we are merely on a diet. And if that's the case, Weight Watchers or Jenny Craig would be a whole lot easier! So I encourage you to set time apart to meditate on the Word and to pray.
Are you fasting for greater intimacy with God, for healing, provision, wisdom or the salvation of  a loved one? Read Scripture with that in mind — read with a purpose. Whatever the cause(s) of your fast, search the Bible for promises God has spoken on that topic.
Not only will God speak a fresh word to you about your situation, but you will find yourself praying the word — praying God's will. And when we pray His will, we know that we have what we have asked of Him (I John 5:14-15).
Two verses I pray before opening the Bible to read and pray are:
"Open my eyes that I may see wonderful things in your law" (Psalm 119:18).
"Then he opened their minds so they could understand the Scriptures" (Luke 24:45).
I pray this over you today as you spend time in the Scriptures and prayer. May the Holy Spirit open your eyes, enabling you to see and understand new, amazing things in God's Word.  May He speak into your life and your causes for fasting.
Question: How has God been speaking to you through His Word as you have been fasting?

FROM THE ARCHIVES

Follow @shadesofgrace_
Disclosure of Material Connection: Some of the links in the post above are "affiliate links." This means if you click on the link and purchase the item, Shades of Grace will receive an affiliate commission. Regardless, I only recommend products or services I use personally and believe will add value to my readers. I am disclosing this in accordance with the Federal Trade Commission's 16 CFR, Part 255 "Guides Concerning the Use of Endorsements and Testimonials in Advertising."