Jan 16th 19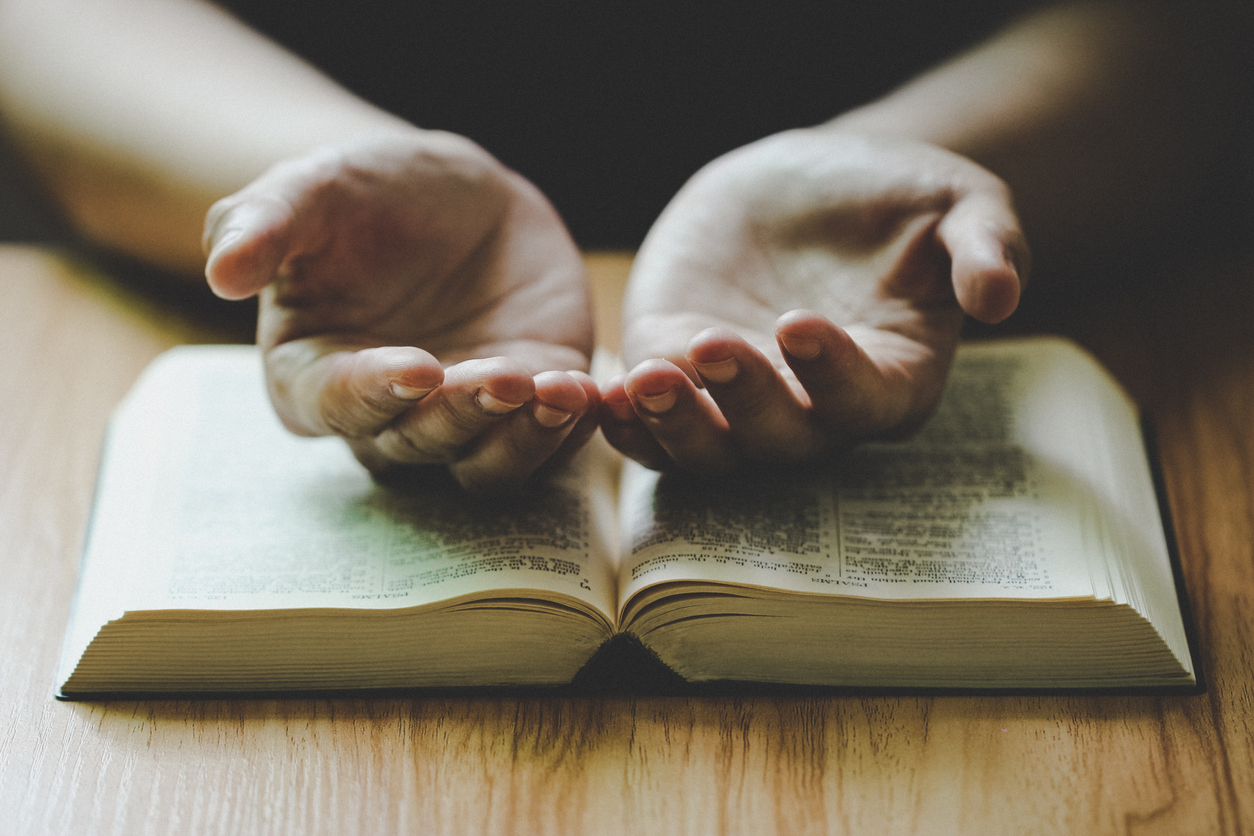 Are you getting alone with God each day to pray? When you do, are you not only talking to God, you're also listening to Him speak to you?
Prayer is a two-way conversation. It's a time when we talk to God and He talks to us.
A Two-Way Conversation
Time and again scripture exhorts us to bring our requests to God in prayer. But we must remember that prayer is communion. It is a conversation. Conversations are two-way. In a conversation, both parties talk and both listen.
At lunch with a fellow believer, a Christian exclaimed, "My prayer time this morning was great!"

"Really?" replied her friend. "What did you say to God? What did He say to you?"

"I told the Lord about all my desperate needs and pleaded for His help," answered the prayer warrior. "But as for what He said to me…well, I…uh…uh…well…I don't recall Him saying anything to me."
What about your time in prayer today? What did you say to God? What did He say to you?
If what you said to God did not cause Him to say something to you, you had no communion. You didn't really pray. You gave a monologue. You did not have dialogue.
Prayer is a two-way conversation.
"Each morning you listen to my prayer, as I bring my requests to you and wait for your reply" (Psalm 5:3, CEV)
A Few Biblical Examples
Examine the prayers in the Bible. Not only did the men and women speak to God, but God spoke back to them. The Bible is full of examples of prayers that are two-way conversations. For the sake of time, I'll mention three.
Paul's Thorn
Three times Paul asked God to remove the thorn.
God replied, "My grace is sufficient for you, for my power is made perfect in weakness." (2 Corinthians 12:9-10).
Jehoshaphat
When faced with an overwhelming military attack, Jehoshaphat proclaimed a fast and prayed, "O our God…we have no power to face this vast army that is attacking us. We do not know what to do, but our eyes are upon you" (2 Chronicles 20:12).

God replied, speaking through a prophet: "Do not be afraid or discouraged because of this vast army. For the battle is not yours, but God's…stand still and see the deliverance the Lord will give you" (see 2 Chronicles 20: 1-17).
Daniel
The king was going to kill all the wise men unless one of them could tell him what his dream was and interpret it. Daniel asked the king for time so that he might interpret the dream.
What did Daniel do with his time? Did he turn on the television? Or surf the internet? Or peruse Facebook? Or post a couple of Tweets?
No. Daniel prayed. "Daniel returned to his house and explained the matter to his friends… 18He urged them to plead for mercy from the God of heaven concerning this mystery, so that he and his friends might not be executed" (Daniel 2:17-18, NIV, emphasis added).
God didn't answer Daniel at that moment but He did during the night:
"During the night the mystery was revealed to Daniel in a vision. Then Daniel praised the God of heaven 20and said: 'Praise be to the name of God for ever and ever; wisdom and power are his. 21He changes times and seasons; he sets up kings and deposes them. He gives wisdom to the wise and knowledge to the discerning." (Daniel 2.19-21).
Daniel was a man who fasted from the royal, choice food. He was a man who lived a lifestyle of fasting and prayer. Fasting is waiting upon God. There are times we cannot sit before God for several hours, but we can so separate ourselves unto Him through fasting that we remain in an attitude of prayer all day long, no matter what we are doing.
When we fast, our ears are more attune to His voice. We stop stuffing ourselves with small things so that we can truly be filled with the great. We shut out all other voices, comforts and substitutes for God—and as a result, we can hear Him more clearly. When God's answer does come, whether later that night or later that month, we won't miss it!
How God Speaks to Us in Prayer
God speaks to us in prayer primarily through His Word.
When we're listening for God to speak, we should not assume that the thoughts that come to our minds are necessarily His voice speaking to us. Conversation with God happens through His written Word, the Bible, and through the power of the Holy Spirit.
So there must be a time each day when we open the Bible, read passages, meditate on them, and wait and linger in prayer, giving the Holy Spirit time and a receptive heart so that He can breathe upon the Word and speak into our lives.
When God speaks a word to us and we receive it, it rocks our world! It changes our lives! It brings life, power, revelation, faith, instruction, and comfort. It brings a touch from God, an experience of Him! We encounter Him face to face!
Why is this? It's because the Word of God is not just printed words on a page. It's not dead text. Scripture is alive! It possesses life and power—His life and power!
"The word of God is alive and active, sharper than any double-edged sword. It cuts all the way through, to where soul and spirit meet, to where joints and marrow come together. It judges the desires and thoughts of the heart" (Hebrews 4:12, GNT).
Faith Comes By Hearing
The Bible isn't the only way God speaks to us. Throughout the day, when we're not in prayer, He also speaks to us through sermons by preachers who have the power and words of the Holy Spirit filling them, or through impressions and convictions by the Spirit, or through other believers, or through music, or circumstances or other means.
But the kind of word that instills faith, that can be our rock in the storm—the kind of word through which God reveals the end from the beginning, that He uses to speak in advance His will and then bring it about—that kind of word comes through scripture, through the Holy Spirit breathing upon a passage of scripture and speaking it into our situation.
Romans 10:17 says, "So then faith comes by hearing, and hearing by the word of God" (NKJV).
In the original language, the word used for "word" is rhema. "Faith comes by hearing the rhema of God."
Rhema means "that which is spoken …. saying, speech, discourse."1
In other words, God takes the whole of His word, the logos, and breathes upon on a specific passage and speaks it into your situation.
Have you ever read a passage dozens of times and the next time you read it, you see and hear something you never did before? That's because the Spirit breathed upon it. He spoke it into your life.
An Instance from My Life
As I mentioned in an email to Shades of Grace subscribers yesterday, I've been experiencing a health setback the past few years. Energy and strength have been in short supply. Consequently, I've not had energy for prayer or the spiritual passion I used to.
I mentioned this to Angela Morgan several years ago in a message. (Angela has written several guest posts here.) She responded with several scriptures about strength that she prayed over me.
That motivated me to compile a list of other scriptures on strength to pray and meditate on in the weeks and months (and what has turned out to be years) to come. I printed it and put it in my prayer notebook where I keep pages of scriptures that I pray regularly.
One of the verses Angela had mentioned was Psalm 71:16.
"I will go in the strength of the Lord God: I will make mention of thy righteousness, even of thine only" (v.16 KJV).
I read this verse along with the others in the list. On occasion, I went to that Psalm and read the whole Psalm.
But one day months later, I was reading Psalm 71 in a different translation, and the words leapt off the page.
9…forsake me not when my strength is spent and my powers fail.

16I will come in the strength and with the mighty acts of the Lord God; I will mention and praise Your righteousness, even Yours alone (Psalm 71:9, 16, AMPC).
The Psalmist is crying out as I was, "Don't forsake me now, God, when my strength is spent!" He then declares by faith, "I will come in the strength and with the mighty acts of the Lord God."
The Holy Spirit quickened that to me for my situation. He was telling me that I would come with His strength and mighty acts. I was to begin believing and declaring this as if I knew it was a done deal. Because it was — it was God's rhema word.
The Death Sentence
After the promises of God are spoken, they undergo a death sentence. Things worsen. God sentences to death every human possibility of fulfillment. It looks completely hopeless in the natural.
This is what happened in this instance. As things worsened for me, I kept clinging to that word from God, meditating on that passage more often, and taking my thoughts captive to it throughout the day.
Then one day, months later, the Holy Spirit quickened another part of that passage. I had read it many times before when I read that chapter. But on this day, He breathed freshly on verse 20. I saw it as I never had:
"Though you have made me see troubles, many and bitter, you will restore my life again; from the depths of the earth you will again bring me up" (Psalm 71:20, NIV).
Echoing another word He had spoken in Ezekiel 37, God made it clear. He would bring me up from the depths of the earth, from the grave. Dead things would rise and live again!
Something I Never Saw Before in That Passage
About a year after I thought God had milked all there was for me from this passage, I was praying and reading through it — when lo and behold He showed me something else I hadn't noticed.
The challenges and disappointments I'm currently facing have been compacted by aging. Arthritis and bodily deterioration have made it seem like it's too late for certain things I once thought were God's desire for my life.
I know that with God all things are possible. But I'm talking about what my natural man's perspective was. I was crying out to God from my perspective, my feelings, as the Psalmists so often do.
I suppose it wasn't all just my feelings. It was a fact of this life. I mean people do age. Otherwise, we'd all be walking this earth with John Wesley and Andrew Murray. Age happens. And due to my past health challenges, age seems to be encroaching earlier and faster than it otherwise might. So I was crying out to God in this … for weeks and months. It seemed that the time for certain desires had passed — that it was too late. Caregiving seemed to have robbed those years and possibilities. I grieved the loss.
Then one day, I was again in Psalm 71:9, and the Spirit caused me to see the first part of verse 9:
"Cast me not off nor send me away in the time of old age; forsake me not when my strength is spent and my powers fail" (Psalm 71:9, AMPC).
What?! How had I not seen that before?!?! Wow! What a word!
God knew that I would be dealing with bodily deterioration from aging and resulting discouragement, and He spoke about it in advance—months prior to when I would actually need it. He quickened verse nine months prior … and all along there was a mention of my 'old' age!
I love it when He does that! It always reminds me that He is sovereign and that even this is not beyond His knowledge or control.
Other Instances
God speaking through scripture like this is how He gave me the promises you've heard me share when I tell my story on television and radio and in speaking events.
The promises in Zephaniah 3:19-20 saying He would turn back my captivity before my very eyes…
From Isaiah 49 saying the generations born in exile would return and those who devoured me would be far away. That the captives of the most mighty and the most terrible would all be freed (vv. 19-21, 24-26).
From Habakkuk 2:2-3 saying that the things He planned wouldn't happen right away. "Slowly, steadily, surely, the time approaches when the vision will be fulfilled. If it seems slow, do not despair, for these things will surely come to pass. Just be patient! They will not be overdue a single day!" (TLB)
Years before I "lost my mind" and experienced the dementia and desolation that you now see on video, God spoke through Isaiah 49:19 and said, "Though you were ruined and made desolate and your land laid waste, now you will be too small for your people, and those who devoured you will be far away" (NIV).
When my life and mind and cognitive abilities became desolate, the Holy Spirit reminded me that God saw it coming. It was not beyond His control. He had spoken of it far in advance, and spoken of it as past tense. God was in control of even this. 
As you may know, God spoke these words when I was able to walk and talk and drive … but these promises underwent a death sentence. All human means of fulfillment was sentenced to death. My illness advanced over a period of years. I eventually became confined to a wheelchair for a decade, and to bed for years. I screamed and wailed and hit my head with my fist for months on end.
The Bible Versus a Dream or Song Lyric
In the weeks, months, and years when a situation has gone far in the opposite direction of what God promised, you can't speak with authority, power, and confidence a song lyric, or dream, or phrase from another believer.
It's the Word of God that possesses the kind of power that you need. You've got to have a Spirit-quickened, personally revealed word from God.
It's there in black and white. You can't doubt it … or question whether you remember it right … or whether the dream was just indigestion … or whether the believer who prophesied over you missed the boat.
This is not to say that God does not speak through other means. He is constantly speaking to me through sermons of Times Square Church and Brooklyn Tabernacle, through devotionals and worship songs. I'm sure He does the same for you. God uses these moment-by-moment encouragements to convict and comfort, teach and guide.
But the kind of word you cling to when…
your child has walked away from God and is living in sin …
or your marriage seems irreparably broken …
or when bankruptcy is on the horizon …
or when you're sick and the prognosis is not good …
or when the church you're pastoring is dead and won't follow the Spirit's leading …
or when you're struggling with an addiction and can't seem to get free …
or when a loved one is lost and not responding to the Gospel …
or when you desperately want children but haven't been able to conceive …
or when you don't see any hope for your future …
… is a word from the Bible quickened by the Holy Spirit! 
It's the power of the word of God that is required!
"Man must not live on bread alone but
on every word that comes from the mouth of God."
— Matthew 4:4
Faith comes by hearing and hearing by the rhema—the spoken, the breathed upon—word of God.
And the place where it all begins is in the prayer closet before God, lingering over an open Bible with a willing heart and a listening ear. Conversing. Talking … and listening.
In addition to over-arching kinds of promises like these that God fulfills over a course of years or decades, God takes the universal promises and precepts of the Bible and breathes upon them to lead, convict, teach, and guide us.
He speaks to us in prayer through scripture to convict us about our lack of obedience in an area … or our lack of stewardship …or not sharing the Gospel with others … or impurities we're tolerating in our lives … or our lack of love for others.
He speaks through His Word to reveal to us His character and nature. He teaches us about a holy, Christ-centered life … about spiritual discipline … about growing up in Him, hating our sin, and being a true Christ-follower.
There are scores of things God may say to us through scripture. My personal example should not limit your expectations in any way. I was just using it as an illustration of how God's Spirit breathes upon words we've seen dozens of times before and quickens them to our lives.
A Key Prayer that Precedes God Speaking
Before we begin reading the Bible each day in prayer, we should pray as the Psalmist did:
"Open my eyes to see wonderful things in your Word" (Psalm 119:18, TLB).

"Lord, the earth is filled with Your faithful love; teach me Your statutes" (Psalm 119:64, HCSB).
We should ask God to open our eyes to see wonderful things in His Word and to teach us His Word. Why? Because we can read the Bible and not get anything from it. We can gloss over the pages and not even remember what we just read.
So we pray these scriptures in a manner such as this:
"Father, open my eyes and teach me what the passages mean. Speak into my life. Teach me. Give me insight and understanding of the passages I'm going to read. Help me know what they mean in general and to me personally. Help me know what you're saying to me through them. Help me hear you through the eyes and ears of my heart."
Another excellent prayer as we begin our devotions is from Isaiah 50:4:
"The Sovereign Lord has given me a well-instructed tongue, to know the word that sustains the weary. He wakens me morning by morning, wakens my ear to listen like one being instructed" (Isaiah 50:4, NIV).
We can pray this even if it's not morning. "Father, waken my ear to listen, to hear and understand your instruction."
Now, let's do just that! Let's pull aside to worship, pray, and listen for God to speak through His Word.
Even though this is an older song, it's the perfect song for for this message. It's absolutely timely for our Moment of Worship today!
A Moment of Worship: Word of God Speak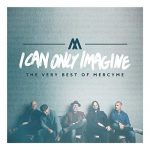 Word of God Speak by Mercy Me
Written by Bart Millard, Pete Kipley
From the Album: I Can Only Imagine – The Very Best of MercyMe 
Listen on Apple Music | Buy on iTunes
Listen on Prime Music | Buy on Amazon
Bible Reading: Psalm 5:3; 119:18, 64; Isaiah 50:4; Hebrews 4:12; Romans 10:17
Questions:
In your prayer time this morning, did you dialogue with God? Or did you present a monologue? Did you have a one-way or two-way conversation? Did you do all the talking or did you listen to God speak through His Word?

What did God say to you through the Bible this morning in prayer?

When you pray, do you ask God to open your eyes to show you wonderful things in His Word? Then do you linger in prayer over an open Bible, reading and meditating on scripture with a receptive heart and attentive eyes and ears?

If not, do you plan to do so today, or tomorrow morning in prayer?

In what ways have you experienced God's living, active Word — His Word that has energy and power?
OTHER ARTICLES IN THIS SERIES:
RELATED ARTICLES ON PRAYER:
FASTING DAY 11 FROM THE ARCHIVES:
_____________
E.W. Bullinger, A Critical Lexicon and Concordance to the English and Greek New Testament, (Grand Rapids, MI: Kregal Publications, 1999), 897

Follow @shadesofgrace_
Disclosure of Material Connection: Some of the links in the post above are "affiliate links." This means if you click on the link and purchase the item, Shades of Grace will receive an affiliate commission. Regardless, I only recommend products or services I use personally and believe will add value to my readers. I am disclosing this in accordance with the Federal Trade Commission's 16 CFR, Part 255 "Guides Concerning the Use of Endorsements and Testimonials in Advertising."
4 Responses to "Prayer Is a Two-Way Conversation"