Jan 22nd 14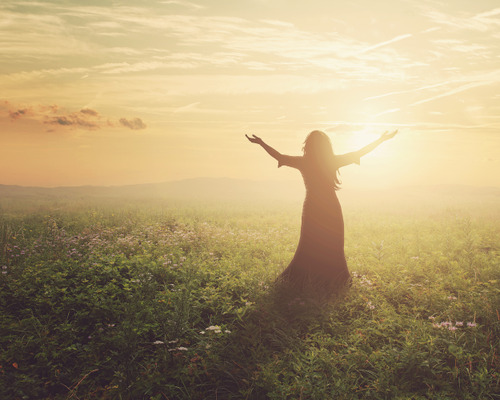 This is a guest post by Angela Morgan. Please see below for more about Angela.
The Lord woke me up out of a dead sleep today, and the Holy Spirit spoke His precious word to my heart saying, "Angela, without faith it is impossible to please me … but I am a Rewarder to those who diligently seek me." So… I, of course, had to run to the Word and look it up.
"But without faith it is impossible to please Him; for He that cometh to God must believe that He is, and that He is a rewarder of them that diligently seek Him" (Hebrews 11:6).
Diligently means "constant in effort to accomplish something; attentive, persistent."
WOW! Am I seeking Him with all diligence? He is a Rewarder.
"If ye then, being evil [sinful], know how to give good gifts unto your children, how much more shall your Father which is in heaven give good things to them that ask him?" (Matthew 7:11).
Out of the Pit
There have been some pretty hard things that have happened the last few months—things that have literally crushed my spirit and caused me to spiral down into feeling sorry for myself. And isn't that exactly where the enemy wants us?
I was listening to things like:
"You are a horrible mother, friend, sister, wife."
"God can't use you."
"People don't want you, what makes you think God wants you?"
Have you ever heard these things? Maybe not exactly verbatim but somewhat similar?
Well, my dear brother or sister, the devil is a liar!
If you are hearing these things and not moving spiritually, then you are where I was. Its time to believe the WORD, claim it, rebuke satan, and get out of the pit he made for you!!!!
Lets start seeking God with our whole heart!!! God Has created you to be His beautiful child … to use you for His glory!!! He wants to pour out His blessings on you!!!! He wants to pour into you more of Himself (The Word)!
"These things have I spoken unto you, that my joy might remain in you, and that your joy might be full" (John 15:11).
The Reward
I was in Genesis 15:1 recently and noticed a verse I have overlooked many times because I'm trying to "read the bible through in a year." But let me tell you these words jumped off the page into my heart the other day!!!
"After these things the Word of the Lord came unto Abram in a vision saying, 'Fear Not, Abram: I am thy shield, and thy EXCEEDING GREAT REWARD!" (Genesis 15:1, emphasis added)
There's that word again: REWARD!!! …. Him … God the Father!! HE IS OUR REWARD!!!!
"The secret of my blessing is that I am what you are looking for.
I am your reward … your answer … your blessing."
~ God
Prayer
Lord, forgive me. Forgive me for always looking inwardly at my problems, for not looking to You, my Constant, my Exceeding Great Reward, my Comforter, my Joy, my GOD!!!

Help me to remember that only You can satisfy my heart—that nothing in this world can or ever will satisfy my soul. Only You. Lord, I praise You for showing me what You have today in Your Word.. May it do what it was meant to accomplish in me. And may YOU ALONE BE GLORIFIED! In Jesus name, I praise You! Amen.
Question: How does it make you feel to know that God is not only the Reward Giver, He is your reward?
From Natalie: This is a guest post by Angela Morgan. Angela's deep faith and undying passion for Jesus are a personal inspiration to me. She co-led the Concert of Prayer event as part of the Harmony Hill Church worship team. You can read her blog and follow her on Facebook and Twitter.
FROM THE ARCHIVES
OTHER POST CONTENT BY ANGELA

Follow @shadesofgrace_
Disclosure of Material Connection: Some of the links in the post above are "affiliate links." This means if you click on the link and purchase the item, Shades of Grace will receive an affiliate commission. Regardless, I only recommend products or services I use personally and believe will add value to my readers. I am disclosing this in accordance with the Federal Trade Commission's 16 CFR, Part 255 "Guides Concerning the Use of Endorsements and Testimonials in Advertising."