Jan 23rd 11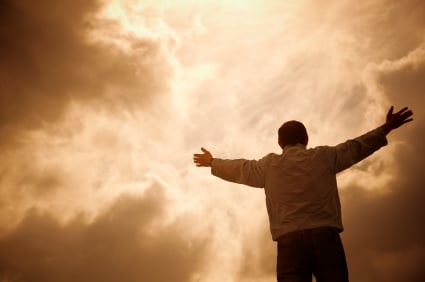 Fasting prepares us for the great things God has in store. When the Holy Spirit calls us to fast, He is beginning to prepare us for what is ahead. When we fast at the beginning of the year, it positions us and sets the course for the entire year.
Anna the Prophetess
After Jesus was born, Joseph and Mary took Him to the temple to present Him to the Lord. At the temple was a woman named Anna.
36 Anna, a prophet, was also there in the Temple. She was the daughter of Phanuel from the tribe of Asher, and she was very old. Her husband died when they had been married only seven years. 37 Then she lived as a widow to the age of eighty-four. She never left the Temple but stayed there day and night, worshiping God with fasting and prayer. 38 She came along just as Simeon was talking with Mary and Joseph, and she began praising God. She talked about the child to everyone who had been waiting expectantly for God to rescue Jerusalem (Luke 2:36-38).
Anna, an eighty-four year old prophetess, was a widow. She had been with her husband for seven years before his death, but never married again, living as a widow the rest of her life. She worshiped the Lord day and night with fasting and prayer.
She did not fast as the pharisees, who fasted to serve themselves and their pride. Anna fasted to serve God.
"She never left the Temple but stayed there day and night, worshiping God with fasting and prayer" (v. 37).
Anna fasted during times of public worship (twice a week) and in private as well. She lived a mortified life, meaning she kept her flesh under subjection to God (1 Cor. 9:27). She chose worship and prayer above eating, drinking and sleeping. Note that she prayed night and day. She lived a life of prayer. It is no surprise that fasting accompanied her prayer, since prayer needs fasting for its full and perfect development.
A Miracle Moment
Anna was waiting for the Messiah to come. Prayer and fasting prepared her for the greatest moment of her life. When Anna held Jesus, it was a miracle moment.
There were a lot of people in the temple who did not even realize the Messiah was there. Yet, because Anna was prepared through fasting and prayer, she recognized the Christ-child instantly and began praising God.
God wants to do great things – real miracle moments – in the coming year! But unless you are spiritually prepared, you will miss them. If your ear has not been fine tuned and made ultra sensitive to the voice of God through fasting and prayer, you will not recognize these moments. You will miss your blessing.
It's important to be prepared!
Questions: How do you sense God changing you and preparing you for the year ahead? Do you feel that your ear is more sensitive to hear His voice and your eyes are more open to see Him moving  and working around you?


Follow @shadesofgrace_
Disclosure of Material Connection: Some of the links in the post above are "affiliate links." This means if you click on the link and purchase the item, Shades of Grace will receive an affiliate commission. Regardless, I only recommend products or services I use personally and believe will add value to my readers. I am disclosing this in accordance with the Federal Trade Commission's 16 CFR, Part 255 "Guides Concerning the Use of Endorsements and Testimonials in Advertising."