Feb 1st 15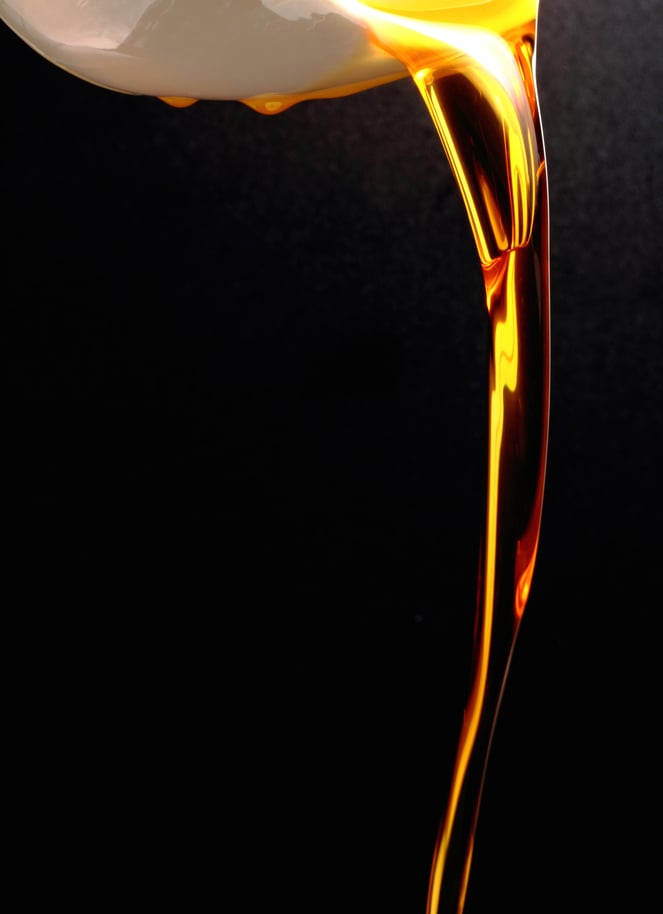 You anoint my head with oil; my cup overflows.
Psalm 23:5
When we practice fasting rightly, we can expect God to anoint us with His healing oil! Fasting gives us "new wineskins" and prepares us to receive this anointing.
Fasting and New Anointing
God cannot put new anointing, new wine, into old wine skins.
"No one sews a patch of unshrunk cloth on an old garment. If he does, the new piece will pull way from the old, making the tear worse. And no one pours new wine into old wineskins. If he does, the wine will burst the skins, and both the wine and the wineskins will be ruined. No, he pours new wine into new wineskins" (Mark 2:21-22).
When Jesus talks about old wine skins being unable to hold new wine, He is doing so in the context of fasting. (See Mark 2:18-20. See also Expecting Anointing, Part 1)
Old wine skins could not expand and hold the fermenting, ever-expanding wine. It would crack, break, and the wine would spill out. It would be wasted!
The wine dresser would take oil and rub it on the old wine skins. As he would anoint the cracks and dried skins with oil, they would become like new.
Fasting prepares our wineskin to receive new wine. Through fasting we shed the dry, cracked flesh of our old nature.  We draw near to God and He in turn draws near to us, anointing our 'skin,' our earthly being, so that we can receive more of Him. With new 'skin', God can give us new wine, new miracles, new power, new closeness with Christ.
In the Bible, wine symbolizes the Holy Spirit. When we became a Christian, we received the Holy Spirit inside the wineskin of our body. Throughout our life as a believer, God continually desires to do new things in us—to bring expansion and growth through His Spirit. But we need new wineskins to contain it.
Anointed with Oil
The Bible speaks of three occasions of anointing.
1. An anointing of respect or hospitality. A person was anointed to signify respect and hospitality. This was also a way to welcome guests into a home. (Mk 14:8; 16:1; Luke 7:46)

2. An anointing for service, for priests (Ex. 28:41), prophets (1 Ki. 19:16) and Kings (1 Sam. 10:1).

3. An anointing for medicinal purposes (I Sam. 1:6; Lk. 10:34; Jas. 5:14 & Rev. 3:18).
Jesus Christ, "the anointed one," is the summation of all three types of anointing referenced above.
Scripture speaks of how:
"God anointed Jesus of Nazareth with the Holy Spirit and power, and how he went around doing good and healing all who were under the power of the devil, because God was with him" (Acts 10:38).
Jesus said:
"The Spirit of the Lord is on me, because he has anointed me to proclaim good news to the poor. He has sent me to proclaim freedom for the prisoners and recovery of sight for the blind, to set the oppressed free, to proclaim the year of the Lord's favor" (Luke 4:18-19).
Notice that "anointing" includes:
Spiritual power through the Holy Spirit
Healing
Equipping to proclaim good news to the poor—to proclaim the good news of the Gospel
Freedom for prisoners
Sight where it was lost
Proclaiming the Lord's favor
Anointed by the Good Shepherd
Jesus calls Himself the Good Shepherd (John 10:11). The Bible refers to you and me as His sheep. In real life, the shepherd would anoint the sheep in order to heal wounds and protect against dangers.
Anointing Wounds
As they would enter the fold, the shepherd would examine the sheep individually. With a horn of oil, he would anoint a knee bruised by rocks or a side scratched by thorns.
We, like sheep, can have wounds—wounds of the heart and mind.
Attending the Weary
As the sheep each passed by the shepherd, he not only anointed the wounded, he attended the needs of the weary one. For this worn and exhausted sheep, the good shepherd bathed its face and head with the refreshing olive oil, then took his two-handled cup, dipped it brimming full into the water provided for this purpose and let the weary sheep drink.
God cares not just about the wounded and the endangered, but also about the worn and weary.
In the passage above from Luke chapter 4, Jesus was quoting Isaiah 61:1-2, which says,
"The Spirit of the Sovereign LORD is on me,
because the LORD has anointed me
to proclaim good news to the poor.
He has sent me to bind up the brokenhearted…"
Beloved, the Spirit of the LORD will bind and heal your wounded heart and weary mind.
"I'll refresh tired bodies; I'll restore tired souls" (Jeremiah 31:25, MSG).
The Healing Oil of His Presence
Have you felt the Holy Spirit's healing oil these twenty-one days?
I don't know about you, but the same thing occurs every time that I fast—I become keenly aware of the Holy Spirit. I feel Him and hear Him more strongly in the last part of the fast than in the beginning.
This year particularly, I didn't feel overwhelming excitement about fasting. I was attached to my comfort food—food and candy that sadly became my refuge last year while caring for my dad who has Alzheimer's. I didn't have the wherewithal to exercise discipline over food, or anything. But thank God for His enabling grace! For His power that is accomplished in our weakness! 
By the end of the fast, I finally let go of the bottom line desires that have been controlling me! I finally fixed my gaze on Jesus! I finally took refuge in Him, not in numbing substitutes like food and entertainment.
This is what prayer and fasting does. It helps us set our hearts on things above and with every waking minute, pursue the things over which Christ presides.
"So if you're serious about living this new resurrection life with Christ, act like it. Pursue the things over which Christ presides. Don't shuffle along, eyes to the ground, absorbed with the things right in front of you. Look up, and be alert to what is going on around Christ—that's where the action is. See things from his perspective" (Col. 3:1-2, MSG).
Escorted to the Throne
Through fasting, the Holy Spirit helps us do away with the cacophony of voices and activities that drown out His voice and impede our view of Christ and what's going on around Him.
Don't you love this about fasting?! When I began, I was submerged in temporal concerns, looking to the helpless idols of food and entertainment to assist me with them.
But now?! My focus has shifted! My idols have been removed! And the hungry handmaid of faith—fasting—has escorted me to the throne of grace and kept me there! I quit shuffling along, eyes to the ground, anesthetized by Hallmark movies and Hershey Kisses.
In this season of discipline over our natural man, our affections have been placed squarely on heavenly things. Our heart breaks over what breaks God's. Our passion to intercede for others has been restored.
We may have begun our fast out of sheer commitment. But by the end, we found ourselves fasting out of pure devotion to Him, love of His presence, and disdain for anything that obscures it.
Oh how we feel Jesus! And hear Him! And see Him! Oh the glory and majesty and power of His presence! Oh the wonder and awe and praise that fills our souls! We can only kneel before Him, amazed at the privilege of abiding with the King of Kings, the Good Shepherd.
How could we possibly have settled for so much less?! I don't want it to end!
As Kim Walker-Smith says in the song below:
"I can feel His healing oil running down my brow! I wouldn't trade another lifetime for how I feel right now!"
Pursuing Christ these twenty-one days has brought us to our Good Shepherd—where He's taking His horn of healing oil and pouring fresh anointing of the Holy Spirit into our lives!
Can you feel it running down the brow of your spirit?! Now that we've tasted Him anew, we wouldn't trade anything for the glory of His presence! 
A Moment of Worship: Healing Oil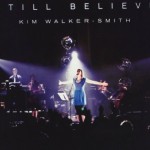 Healing Oil by Kim Walker-Smith
From the Album Still Believe
Closing Prayer
We worship you, Jehovah-Raah—The Lord My Shepherd, The Lord My Friend and Companion! We bless and praise you with all that is within us! Thank you for redeeming our lives from the pit and crowning us with love and mercy. Thank you that as high as the heavens are above the earth, so great is Your steadfast love toward us!
Father, thank you for the hungry handmaid of faith that ushered us into your presence! Thank you for your spirit of grace and supplication that enabled us to keep our fast and seek you in prayer these twenty-one days.
Thank you for meeting with us and anointing us with your healing oil! As you have given us new wineskins and new anointing, I claim:
Fulness of the Holy Spirit's power for every person fasting.
Healing for weary souls, tired minds, broken bodies, damaged relationships, addictions, demonic strongholds, and everything under the influence of the devil's power.
Freedom for captives—restoration of seven times what the enemy has taken.
Sight for blind eyes: Spiritual sight to behold Christ, to see our lives and this world from His perspective.
Your favor on us in the coming year.
We realize afresh, Lord, that nothing on the earth can satisfy besides You! So now, we're ready and equipped to be used mightily for your kingdom this year—because You are most glorified in us when we are most satisfied in You!
Precious Shepherd, thank you for your healing oil! We wouldn't trade anything—not food, not entertainment, not the most appealing of temporary pleasures—for what we have right here in your presence!!! We've tasted and seen: You are so good! We bless you, Lord! 
"The Lord is my shepherd;
there is nothing I lack. …
He renews my life;
He leads me along the right paths for His name's sake. …
You anoint my head with oil;
my cup overflows."
Psalm 23:1, 3, 5
Question: In what ways have you felt the Good Shepherd's healing anointing during this season of prayer and fasting?
FROM THE ARCHIVES

Follow @shadesofgrace_
Disclosure of Material Connection: Some of the links in the post above are "affiliate links." This means if you click on the link and purchase the item, Shades of Grace will receive an affiliate commission. Regardless, I only recommend products or services I use personally and believe will add value to my readers. I am disclosing this in accordance with the Federal Trade Commission's 16 CFR, Part 255 "Guides Concerning the Use of Endorsements and Testimonials in Advertising."
4 Responses to "Fasting Day 21: Healing Oil"