Feb 5th 12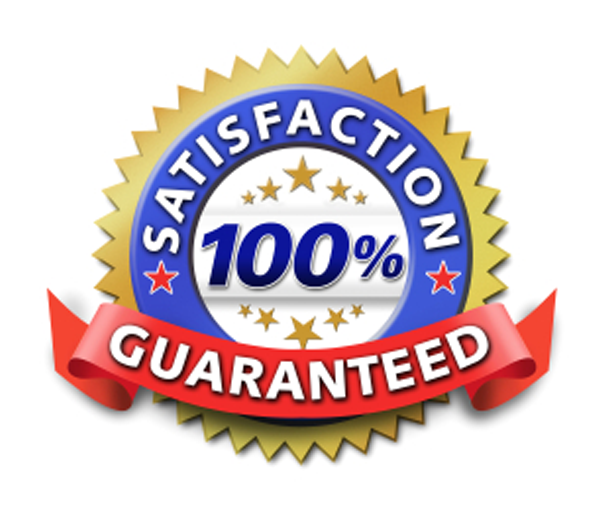 This is a guest post by Angela Morgan. Please see below for more about Angela.
I heard an amazing quote the other day by John Piper:
"God is most glorified when we are most satisfied in Him."
Isn't that an amazing statement?
Think about it. When the Lord becomes your everything—like for instance when you wake up in the morning and He is the first thing on your mind, when you can't wait to talk to Him and hear what He has to say in His word…when He is the very breath that you breathe—that is when He is most glorified!
Isn't it all about God's glory anyway?
God loves us so much that He attaches being satisfied in Him with bringing Him glory. To me, it's a win-win situation!  So, why wouldn't we want to praise Him? Why wouldn't we want to love Him—with our everything?!
You Won't Be Happy Until…
Think about this statement:
God seeks our praise not because He won't be happy until He gets it—He seeks our praise because we won't be happy until we give it!
Oh the love of our God! We cannot comprehend it.
"Oh that men would praise the LORD for his goodness, and for his wonderful works to the children of men!" (Psalm 107:8)
Practicing What I Sing
I will be honest. The past few years have been tough for me…but God has been so faithful. My dad has been sick. I've struggled in my prayer life—but through it all, every time I go to the Lord, He says "Angela, are you going to practice what you sing?"
You see I don't preach, but I do lead worship sometimes. And the songs God always seems to want me to sing are ones with words that bless His name! They're always about Him—about lifting Him up and giving Him praise—not about circumstances…or problems…or me. They're about Him! Period.
I sat back recently and listened to God speaking to me: "My desire for you, Angela, has always been about my glory—that you would bring me glory!"
When we realize the meaning of this statement—and the depth of it—we realize how much He loves us.
Never Left Empty Handed
When I am singing and praising the One Who is to be glorified, He never leaves me empty handed.
"14And the Word was made flesh, and dwelt among us, (and we beheld his glory, the glory as of the only begotten of the Father,) full of grace and truth. 16And of his fulness have all we received, and grace for grace" (John 1:14, 16).
Jesus Christ is the fullness of all joy, all peace and all love! When we allow Him to be Lord of our lives, we are most satisfied in Him—because He is the fullness of all joy, all peace and all love.
There is nothing in this world that can ever come close to the precious relationship that you can have with Jesus Christ our Lord. There is no one on this earth—not even a husband—that can fill our hearts and keep them full because they are not the fullness of joy, peace and love. Only Jesus is!
That is why I repeatedly say, "Fall in love with Jesus." The Bible says:
"1In the beginning was the Word, and the Word was with God, and the Word was God. 2The same was in the beginning with God. 3All things were made by him; and without him was not any thing made that was made. 4In him was life; and the life was the light of men. 5And the light shineth in darkness; and the darkness comprehended it not." (John 1:1-5).
When we question how to find love, joy and peace, we often hear in response, "Fall in love with Jesus." What does that mean? It means to love His word—He is the word. It means to read His word!
Loving Him with all your heart, soul, mind, and strength doesn't mean you will skate through life unharmed. It doesn't mean you will never have problems. But I can tell you this: In the midst of the storms of life, you can have peace. You can have joy.  You can be filled with love. Only Jesus can do this.
So… what is your part?
"6But he giveth more grace. Wherefore he saith, God resisteth the proud, but giveth grace unto the humble. 7Submit yourselves therefore to God. Resist the devil, and he will flee from you. 8Draw nigh to God, and he will draw nigh to you. Cleanse your hands, ye sinners; and purify your hearts, ye double minded" (James 4:6-8).
My prayer is that my life would bring Him glory every day. That my speech..my walk…my talk…would edify the one who is worthy. It's not about me. It's all about Him. And He is most glorified when I am most satisfied in Him.
Question: What will you do today in order to deliberately find your satisfaction in God?
From Natalie: This is a guest post by Angela Morgan. Angela's deep faith and undying passion for Jesus are a personal inspiration to me. She co-led the Concert of Prayer event as part of the Harmony Hill Church worship team. You can read her blog and follow her on Facebook and Twitter. Her post today begins where the previous post ended.

Follow @shadesofgrace_
Disclosure of Material Connection: Some of the links in the post above are "affiliate links." This means if you click on the link and purchase the item, Shades of Grace will receive an affiliate commission. Regardless, I only recommend products or services I use personally and believe will add value to my readers. I am disclosing this in accordance with the Federal Trade Commission's 16 CFR, Part 255 "Guides Concerning the Use of Endorsements and Testimonials in Advertising."