Feb 7th 12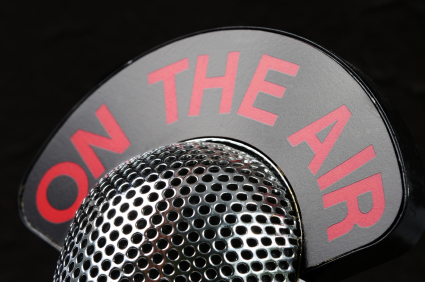 I was a guest recently on Living Joyfully Free Radio. Author and radio host Lisa Buffaloe conducted the interview. The program aired January 23, 2012 — however, prayer and fasting were our main priorities at the time. So I waited until after the fast to share the link to the program here in a post.
Lisa Buffaloe, the radio host, has also been diagnosed with Lyme disease. She had excellent insights into God's comfort for life's trials!
In addition to sharing my story, I shared candidly about my weakness in conducting the interview that day. Due to an over extended schedule the past few years, I've suffered a major health collapse. In addition to this collapse and loss of strength, I was experiencing severe repercussions from medication changes that left me very weak and 'foggy brained' for this interview. However, as I've shared here before, there is opportunity in weakness! God is attracted to weakness.
"27 But God chose the foolish things of the world to shame the wise; God chose the weak things of the world to shame the strong. 28 He chose the lowly things of this world and the despised things—and the things that are not—to nullify the things that are, 29 so that no one may boast before him" (1 Corinthians 1:27-29).
God works through our weakness so that He alone receives glory for what is accomplished.
Could this program be meant for you today?
Do you feel weak or inadequate in some way?
Do you have an illness?
Are you lonely?
Are you struggling with feelings of disillusionment toward God?
Are you frustrated at your inability to control your life?
Are you suffering — do you want things in life that you don't have; do you have things you don't want?
Do you desire to have a deeper hunger for God and His word?
Would you like to sense God's presence today?
I believe God will speak to you and encourage you through this program — not because of me, or Lisa or anything we said but because God was present and speaking.
Question: How did God encourage you through this program?

Follow @shadesofgrace_
Disclosure of Material Connection: Some of the links in the post above are "affiliate links." This means if you click on the link and purchase the item, Shades of Grace will receive an affiliate commission. Regardless, I only recommend products or services I use personally and believe will add value to my readers. I am disclosing this in accordance with the Federal Trade Commission's 16 CFR, Part 255 "Guides Concerning the Use of Endorsements and Testimonials in Advertising."