Jan 27th 18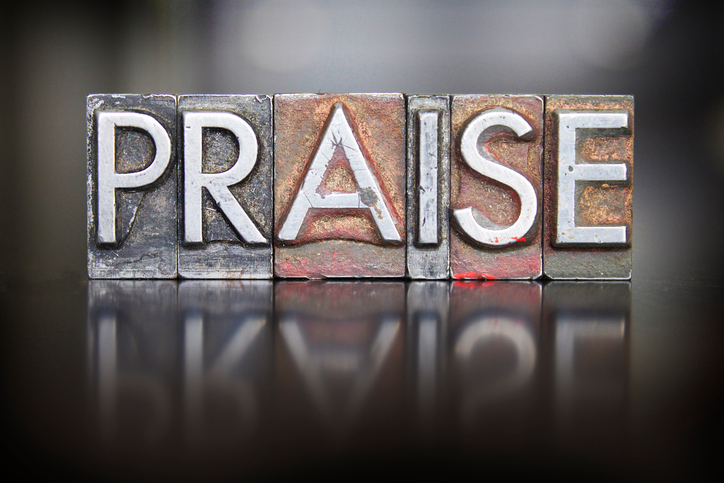 Is one of your causes for fasting an overwhelming situation that is beyond impossible? Are you powerless to do anything about it? Are you fasting because you're desperate to enlist God's help in solving the problem? Regardless of whether you're fasting about minor needs or a major problem with insurmountable odds, the next step for you is the same—that of praise.
It's important that as we conclude the fast, we praise God. … That we praise Him for who He is—for His character, His faithfulness, His goodness, His holiness—but also that we praise Him for His answer, even if we haven't seen it materialize yet.
We'll see why it's so important when we take a look at Judah's fast, their act of praise, and what God did as a result.
Jehoshaphat and Judah: Impossible Odds
When Jehoshaphat was king of Judah, he received word that the armies of Ammon and Moab, along with some Meunites, were on their way to invade them. The forces of Judah were helpless against the massive forces. There was no way Judah could defend herself. If God didn't intervene, they were sunk!
Jehoshaphat was terrified. He resolved to seek God. And He ordered a nationwide fast:
"People came and told Jehoshaphat, 'A vast number from beyond the Dead Sea and from Edom has come to fight against you; they are already in Hazazon-tamar'…. Jehoshaphat was afraid, and he resolved to seek the Lord. Then he proclaimed a fast for all Judah, who gathered to seek the Lord. They even came from all the cities of Judah to seek Him" (2 Chronicles 20:2-4, HCSB).
Jehoshaphat prayed and asked God for His help. He closed his prayer saying:
"We are powerless before this vast number that comes to fight against us. We do not know what to do, but we look to You" (2 Chronicles 20:12).
Notice the key words: "We are powerless … we do not know what to do."  They didn't know what to do, so they turned to God for His supernatural help.
In his book, The Power of Fasting and Prayer Ronnie Floyd writes,
With enemy forces breathing down their necks, the people of Judah were in the thick of trouble. It looked as if it was going to be total devastation for God's anointed. Even Jehoshaphat, the warrior, was afraid. He became so fearful that he turned all his attention toward seeking the Lord in his life as he began to pursue God more intently than he'd ever done before.

In his terror at the prospect of massive defeat, the prophet proclaimed a fast throughout all of Judah. He asked the people to stop eating until God prevailed in their situation. He understood the spiritual practices of fasting and praying. Jehoshaphat knew that to fast before God was the best way to show his complete helplessness and humility before God. He learned something you and I must never forget: He renounced the natural to invoke the supernatural.

He declared, "God, I don't want food; I want You. You are more important than food."
Jehoshaphat led the people of Judah to employ fasting. They renounced the natural in order to invoke the supernatural. And supernatural is what they got!
God's Faithful Answer 
When Jehoshaphat and the people turned to God in fasting and prayer, He answered them. The Spirit of God came upon a man named Jahaziel in the assembly of people. God spoke through him and said,
"Listen carefully, all Judah and you inhabitants of Jerusalem, and King Jehoshaphat. This is what the Lord says: 'Do not be afraid or discouraged because of this vast number, for the battle is not yours, but God's. …

You do not have to fight this battle. Position yourselves, stand still, and see the salvation of the Lord. He is with you, Judah and Jerusalem. Do not be afraid or discouraged. Tomorrow, go out to face them, for Yahweh is with you.'" (v. 15, 17).
After this, Jehoshaphat knelt down with his face to the ground. The people of Judah and Jerusalem did the same, worshiping God. The Levites stood to their feet and praised God at the top of their lungs. They praised Him with a loud shout.
But the praise did not stop there!
As They Began to Praise
What God had in essence said through Jahaziel was, "Quit worrying and go to praising! This battle is not yours but mine!"
So Jehoshaphat appointed singers to go in front of the army, sing to the Lord, and praise Him for His greatness and holy splendor. The singers went ahead of the army singing:
"Give thanks to the Lord, for His faithful love endures forever" (v. 21).
Now imagine… you're Judah, facing what (in the natural) would be certain death, and you're choosing to praise God? Seriously? You're not ringing your hands, wiping sweat from your brow, quaking in your shoes … and losing the contents of your stomach? And what about those on the front lines? Can you imagine not having a weapon one, walking into the opposing army's range of fire … and singing? Can you imagine being in that situation and praising God for how wonderful He is?
But that's what they did. They praised God as confidently as they would have if the victory had already been won. Wait till you see what God did in response:
22"The moment they began their shouts and praises, the Lord set an ambush against the Ammonites, Moabites, and the inhabitants of Mount Seir who came to fight against Judah, and they were defeated. 23 The Ammonites and Moabites turned against the inhabitants of Mount Seir and completely annihilated them. When they had finished with the inhabitants of Seir, they helped destroy each other." (v. 22-23).
The very moment they began to sing and praise the Lord, God gave the victory.
Your praise is vital to receiving results from your fast. It should naturally flow from your expectancy and faith in God—because God does what He says He will do!
10 "I make known the end from the beginning, from ancient times, what is still to come. I say: My purpose will stand, and I will do all that I please.
11 … What I have said, that will I bring about; what I have planned, that will I do" (Isaiah 46:10-11, NIV).
God will do in your life what He has promised! It may not be today or tomorrow, but it will surely come. Praise Him as if it were done—because it is. It's a done deal in Heaven. Your answer is on its way!
An Abundance of Plunder
God did for Jehoshaphat and Judah exactly what He said He would do! The men of Judah did not have to fight the battle. God fought it for them.
In fact, God not only gave them the victory, He gave them so much plunder that it took them three days to carry it all off.
24 When Judah came to a place overlooking the wilderness, they looked for the large army, but there were only corpses lying on the ground; nobody had escaped. 25 Then Jehoshaphat and his people went to gather the plunder. They found among them an abundance of goods on the bodies and valuable items. So they stripped them until nobody could carry any more. They were gathering the plunder for three days because there was so much. (v.24-25).
Now does God know how to win a battle or what? … Whatever the vast army is that is marching against you, God knows how to win your battle!! He not only knows the winning strategy, He implements it. He fights for you!
Don't be afraid or discouraged because of the vast number coming against you. The battle is not yours, but God's.
Praise Him! Praise Him at the top of your lungs!  Give thanks to the Lord, for His faithful love endures forever!
The Fasting-Praising Connection
Remember, at the time of this miraculous victory, Judah had just come out of a fast. There is a connection between fasting and praising. We see this with Joshua and the Israelites as well.
Joshua and the Israelites at Jericho
When Joshua and the Israelites marched around Jericho, they fasted. They fasted words. Joshua had commanded the people not to say a word until the day he commanded them to shout.
"Do not give a war cry, do not raise your voices, do not say a word until the day I tell you to shout. Then shout!" (Joshua 1:10, NIV).
The same piece of equipment we speak with is the same piece of equipment we eat with—our tongue! The Israelites fasted words as they marched around the city.
The marched around it once a day for six days, not saying a word. Then on the seventh day, they marched around the city seven times. The seventh time around, when the priests sounded the trumpet, Joshua commanded the people, "Shout! For the LORD has given you the city!" (Joshua 1:16, NIV)
Their shout was a triumphant and victorious shout of faith. They shouted first before the walls fell. It was an expression of their faith that God would give the victory—that He would do what He said He would do.
And what did God do in response to their fasting and their shouting in praise? He did what He said He would do. He won the battle! The walls of Jericho fell. He gave them an amazing victory!
Jehoshaphat and Judah 
Joshua and Israel came out of their fast shouting, and God delivered the city into their hands.
Jehoshaphat and Judah came out of their fast singing. And when they did, their enemies devoured each other, and there was more plunder than Judah could collect in one day … or even two!
As you prepare to end your fast, it's critical that you make the connection between fasting and praising. Whether you shout, or sing, or both, praise the Lord of Hosts. Praise Him for His greatness and His holy splendor!
He is your shield. He is your sword. The victory is the Lord's! Lift your voice in victory and say, "My God fights for me."
A Moment of Worship: My God Fights for Me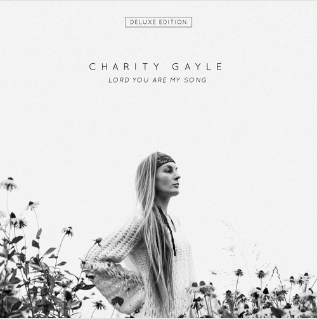 My God Fights for Me
Featuring Micah Taylor, Jeff Mathena, and Charity Gayle
From Charity Gayle's Album: Lord You Are My Song
Listen in Apple Music or Download to iTunes
Listen in Amazon Music Unlimited or Download from Amazon
Questions:
Are you facing a critical situation with impossible odds?
Have you turned to God for His help? Have you resolved to seek Him about it? Have you renounced the natural (through fasting and prayer) in order to invoke the supernatural? 
How does it encourage you to know that the moment Judah began to praise God, He set in motion their victory? 
How does it make you feel to know that God fights for you?
How are you going to praise God today? With a song? With a shout? With words? 
RELATED POSTS
FROM THE ARCHIVES

Follow @shadesofgrace_
Disclosure of Material Connection: Some of the links in the post above are "affiliate links." This means if you click on the link and purchase the item, Shades of Grace will receive an affiliate commission. Regardless, I only recommend products or services I use personally and believe will add value to my readers. I am disclosing this in accordance with the Federal Trade Commission's 16 CFR, Part 255 "Guides Concerning the Use of Endorsements and Testimonials in Advertising."
2 Responses to "Praise God in Advance: The Fasting-Praising Connection"