Feb 1st 14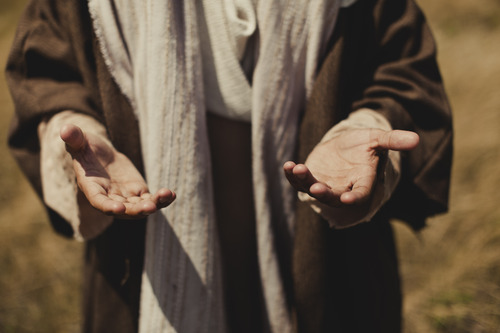 "Taste and see that the LORD is good;
blessed is the man who takes refuge in him."
Psalm 34:8
This is why we fast—to taste and see that Jesus is already all we need. We take refuge in Him and express confidence in nothing around us but Him. Fasting demonstrates our dependence on Him—our trust that He will provide all our needs.
Fasting helps us turn to the only food that can truly satisfy and meet our need—the Bread of Life.  Once we've tasted Him compared to all the lesser things we've been filling ourselves with, we realize what we've been missing.  We're reminded afresh there's nothing we could desire that could ever compare to Him. How could we have settled for so much less for so long?
Our All is In Him
"Jesus' call to discipleship is a call to deny self in order that we may discover our all in Him."  ~ Ron Dunn (Tweet this)
Fasting is a way of denying self, denying the appetites of our natural man, so that we may discover our all in Jesus—in His sustenance, in His life, in His strength. He was already everything we needed. Fasting just helped us recognize it because as we've fasted, we've been less controlled by the natural man and its appetites and desires.
After all, our real life is in Jesus. It just takes denying our fake life (our temporal life) to realize it.
"Your old life is dead. Your new life, which is your real life—even though invisible to spectators—is with Christ in God. He is your life. When Christ (your real life, remember) shows up again on this earth, you'll show up, too—the real you, the glorious you" (Colossians 3:3,4a, MSG).
We've been more alert to what is going on around Jesus, our real life, as our fasting and prayer have dealt with the two great barriers to the Holy Spirit erected by our carnal nature. Our body and appetites have been brought into subjection to the Spirit. We've begun to fulfill the preceding two verses in Colossians:
"So if you're serious about living this new resurrection life with Christ, act like it. Pursue the things over which Christ presides. Don't shuffle along, eyes to the ground, absorbed with the things right in front of you. Look up, and be alert to what is going on around Christ—that's where the action is. See things from his perspective" (Col. 3:1-2, MSG).
We've begun to set our hearts on things above and pursue the things over which Christ presides. We haven't been shuffling along, eyes to the ground, anesthetized by entertainment and chocolate cake. No longer are God's gifts robbing us of our love, devotion, and awareness of the Giver.  We've become more alert to what's going on around Christ—where the action is. We've begun to see things from His perspective.
That's why the fasting posts this year have been peppered with posts acknowledging and praising God for who He is. We needed to look up focus our attention on God—not on ourselves or our causes for fasting.
Why? Because God allows needs to enter our lives so that we will come to Him for the supply. He allowed our causes for fasting to exist in order to draw us closer to Himself—and reveal Himself to us in the process.  So it's important that we look up and become alert to Christ and what's going on around Him. That's where the action is!
Now that we've disconnected from the world through fasting and connected to God through prayer, we can better taste and see what is real and lasting. We're enjoying our real life—in Christ!
We Have No Other Desire on Earth
Nothing we desire can compare to Jesus! He is already all we need! And all we could ever want!
"Whom have I in heaven but You? And I have no delight or desire on earth besides You" (Psalm 73:25, AMPC).
"Nothing is as wonderful as knowing Christ Jesus my Lord. I have given up everything else and count it all as garbage. All I want is Christ" (Philippians 3:8, CEV).
No matter what our causes for fasting have been, they all have their answer in Jesus. He is all we need!
As we leave this fast tomorrow and continue the rest of our year, may we desire nothing on earth besides Him. May God keep our spiritual tastebuds sensitive to the fact that nothing is as wonderful as knowing—tasting—Jesus. May Christ be all we want … because He's all we need.
Let's close the fast today worshipping Jesus, expressing our heart to Him with this beautiful song. He's already all we need. He's everything we could hope for—our all in all.
–

Tweetables

–
A Moment of Worship: Already All I Need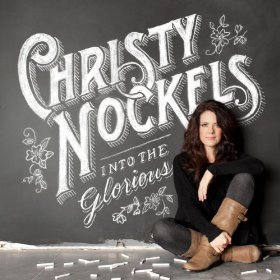 Already All I Need by Christy Nockels
From the Album: Into the Glorious
Question: On your fast, how did you discover that Jesus is already all you need? In what ways did you taste and see that He is good?
FROM THE FASTING ARCHIVES
RELATED POSTS:

Follow @shadesofgrace_
Disclosure of Material Connection: Some of the links in the post above are "affiliate links." This means if you click on the link and purchase the item, Shades of Grace will receive an affiliate commission. Regardless, I only recommend products or services I use personally and believe will add value to my readers. I am disclosing this in accordance with the Federal Trade Commission's 16 CFR, Part 255 "Guides Concerning the Use of Endorsements and Testimonials in Advertising."