Mar 9th 14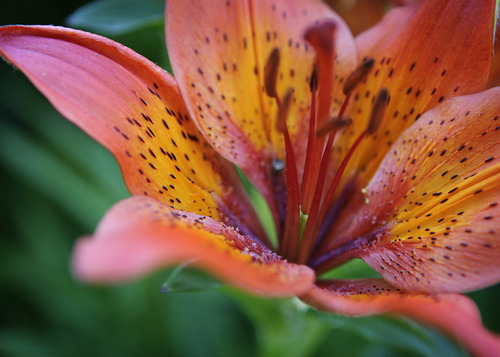 I just mailed my last insurance premium … my last for a while, anyway. Because of Obamacare my insurance cancelled—insurance I've had for fourteen years for a preexisting condition (having a preexisting condition was a prerequisite for eligibility with this insurance).
Insurance on the exchange is far more expensive than my Risk Pool coverage has been—too expensive for me to enroll. The premium would cost twice as much. There are two deductibles (one for in-network, one for out-of-network) which, since there are two of them, could never be met on an annual basis, making all expenses like cash pay. And worse, prescriptions would cost over 400% more, adding hundreds of dollars to my expenses each month. For me, it's completely unaffordable.
A Smothering Avalanche of Trials
Having dealt with healthcare for chronic illness—both with and without insurance—for over half my life now, I felt there were a few ways the Affordable Care Act could harm healthcare costs and access to healthcare in the long run … but I never dreamed my insurance coverage would be cancelled.
In addition to prescription therapies, God has sustained my health in large part through vital integrative treatments, many of which I've not been able to afford the past few years. I've had to either reduce the frequency of them or the dosage, and in some cases, eliminate them altogether. (I mention this only to share the comfort God has given me—not to garner sympathy. For years I've intentionally avoided mentioning that my present health difficulties are a result of financial need because I never want anyone to donate to the ministry out of sympathy or human manipulation as opposed to a call of God. God is my provider; I trust in Him, not in man or fleshly efforts.)
Not having these therapies the past three and a half years has affected my health significantly. The negative impact on my health has also affected every other area of my life.
The extra medical costs I will now have (either with or without insurance on the exchange) mean that apart from a miracle, I'll need to reduce or eliminate even more vital integrative therapies. And there is a good chance that, unless God chooses to spare me the effects, I may suffer physically because of having to do so.
The consequences of not having insurance involve more for me than trusting God with contingencies—with only potential accidents or medical problems that might occur. There are negative consequences that will definitely be experienced … beginning immediately upon coverage loss the first of April. In addition to paying cash for tests my doctor requires periodically, I will also have to pay expensive cash pay costs (several hundred dollars each) for prescriptions every month.
I now have much to trust God with medically and financially, in addition to new, seemingly overwhelming financial situations in other areas. It means possibly losing even more health and vitality than I've lost in previous years.
In addition to the loss of my health insurance coverage, in recent months I've had the added financial and logistical responsibilities of caring for a family member in their illness. These responsibilities will only continue to increase in the coming months. Even with health insurance and the cheapest possible medical expenses, the scenario that was emerging already seemed financially impossible due to the illness of this family member and the financial challenges of ministry.
This, combined with other overwhelming circumstances, has made this season seem like a avalanche of trials—an avalanche with the potential to totally smother, suffocate, bury, and destroy.
BUT—God is bigger and more powerful than any avalanche of financial, physical, or emotional need! (

 Tweet this)
Your Avalanche of Need
Have you suddenly been faced with an unexpected crisis? Perhaps you're facing a health and financial crisis—either from an unexpected illness, or like me, from the termination of your insurance coverage?
Do you suddenly have burdens to deal with that you did not expect?
Perhaps you've been forced into the role of caretaker for a family member who is suffering from an illness …
Or perhaps you lost your job and have no idea how you're going to pay bills or buy groceries …

Or maybe your rent just increased and your income isn't enough to cover the added expense…
Trusting an Unknown Future to a Known God
No matter what is causing the future to seem uncertain to you, remember your future is not uncertain to God.
Corrie ten Boom, who survived the notorious Ravensbrück concentration camp during the holocaust, said, "Never be afraid to trust an unknown future to a known God."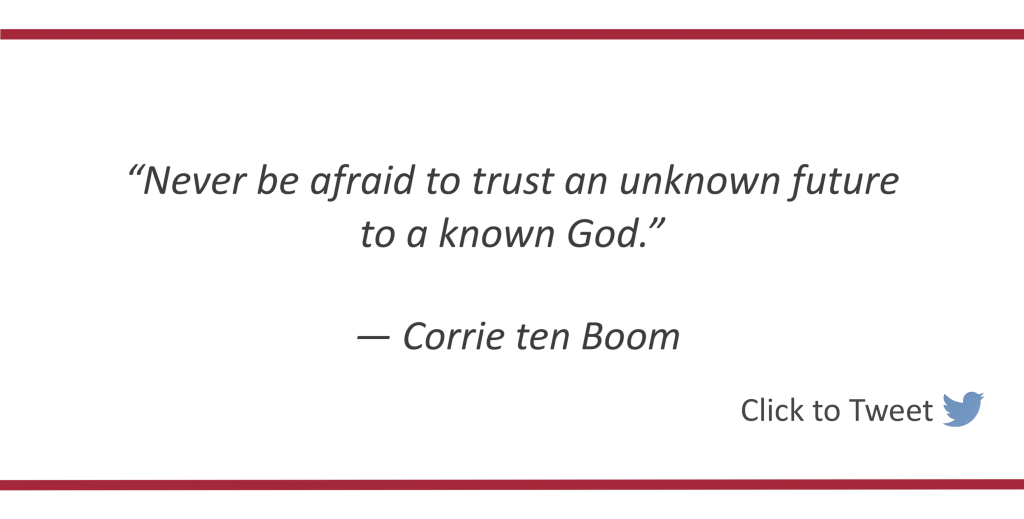 Scripture shows us our faithful Father. We know Him … and therefore, we can trust Him with our unknown future.
Trusting a God Who Clothes the Lilies
What do we know about God? Well to begin with, we know that He clothes the lilies and feeds the birds. And as much as He cares for these beautiful creations, He cares for us even more. He loves us with an infinite, measureless love we cannot fathom.
We are far more valuable and precious to Him than the flowers of the field and the birds of the air. He watches over us with even greater intensity, care, and concern. He will clothe and feed us and meet our every need.
"Look at the birds of the air: they neither sow nor reap nor gather into barns, and yet your heavenly Father feeds them. Are you not of more value than they? And which of you by being anxious can add a single hour to his span of life? And why are you anxious about clothing?

"Consider the lilies of the field, how they grow: they neither toil nor spin, yet I tell you, even Solomon in all his glory was not arrayed like one of these. But if God so clothes the grass of the field, which today is alive and tomorrow is thrown into the oven, will he not much more clothe you, O you of little faith? Therefore do not be anxious, saying, 'What shall we eat?' or 'What shall we drink?' or 'What shall we wear?' For the Gentiles seek after all these things, and your heavenly Father knows that you need them all. But seek first the kingdom of God and his righteousness, and all these things will be added to you" ([biblegateway passage="Matthew 6:26 – 33″ display="Matthew 6:26 – 33″]).
Yes, God knows exactly what we need, and as we seek Him first and desire Him above all else, He will provide for our needs.
In light of this incredible truth, there are ten steps we can take that will foster faith and lead us to abiding peace and ultimate victory.
In the next few posts I share these ten scriptural truths and corresponding action steps for seasons of uncertainty. They're lessons God taught me in the crucible of suffering years ago—lessons I'm revisiting in my present season of uncertainty and trial.
–

Tweetables

–
Moment of Worship: Consider the Lilies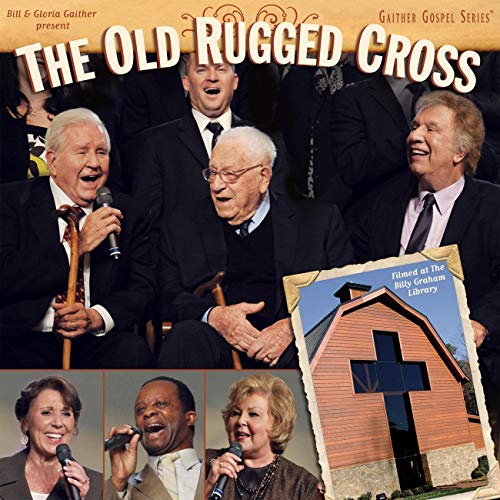 Consider the Lilies (feat. Charlotte Ritchie, Becky Isaacs Bowman, Sonya Isaacs Yeary, Joyce Martin Sanders, and Judy Martin Hess)
From the Album: The Old Rugged Cross
Listen on Apple Music | Buy on iTunes
Watch Video on Apple Music | Buy Video on iTunes
Listen in Prime Music | Download from Amazon
Questions:
Have you suddenly been faced with an unexpected crisis?
Does your future seem uncertain?
What do you know about God that helps you trust your unknown future to Him?
OTHER POSTS IN THIS SERIES
_____________
UPDATE: Some have asked about my post on Facebook about having lost my insurance. If you'd like to see that post, you can view it here.

Follow @shadesofgrace_
Disclosure of Material Connection: Some of the links in the post above are "affiliate links." This means if you click on the link and purchase the item, Shades of Grace will receive an affiliate commission. Regardless, I only recommend products or services I use personally and believe will add value to my readers. I am disclosing this in accordance with the Federal Trade Commission's 16 CFR, Part 255 "Guides Concerning the Use of Endorsements and Testimonials in Advertising."