Feb 1st 14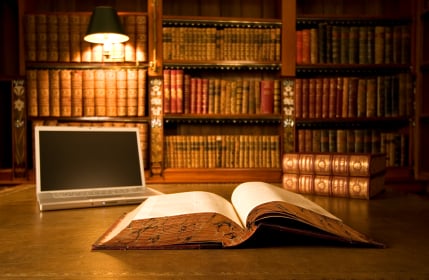 Fasting Day 21 Posts From the Archives:
Why Does God Reward Fasting | Kings and Priests | Shout! | Shout: Audio Message | Returning in Power, Part 6 | Returning in Power: Audio Message | How to Successfully End Your Fast | A Closing Prayer
---

Have you been fasting counting on God to reward?
Why does God respond to fasting? Fasting is from Him, through Him and to Him. It originates from Him, is enabled by Him and expresses helplessness and hope in Him, which draws attention to His glory. God's ultimate commitment is to His glory.
---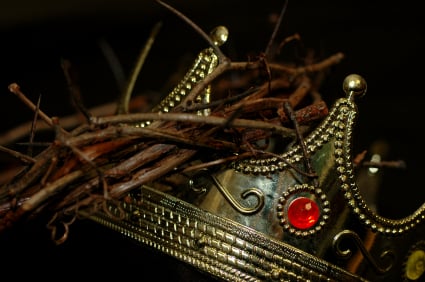 What is the basis for your authority in prayer? How do you exercise it?
God has given us—His disciples, His people—authority by which we determine the destinies of people, of nations and governments. He expects us to use this authority for His glory and our good. If we fail to do so, we will have to answer for the consequences.
---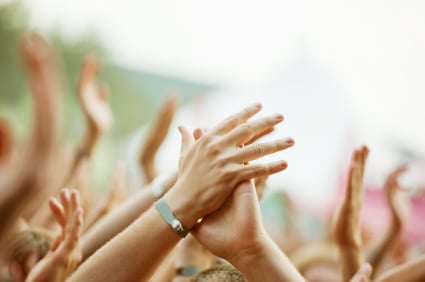 Are you waiting to see tangible results from your fasting before you praise God?
When God told Joshua to march around Jericho, scripture says it was a "tightly shut up" city.
What the Israelites saw was not a city delivered into their hands. No one was going out or coming into Jericho. It was tightly shut up.
God told Joshua, I have delivered this city into your hands, so march as if it is done. March off your territory. Joshua ordered the priests to take up the ark of the covenant and told the people to advance and march around the city.
Joshua had commanded the people, "Do not give a war cry, do not raise your voices, do not say a word until the day I tell you to shout. Then shout!" (v.10).
Joshua and the Israelites fasted words. The same piece of equipment we speak with is the same piece of equipment we eat with—our tongue!
---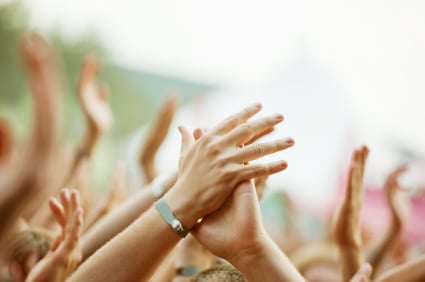 When you began your year with a fast, you probably had many heavy burdens on your heart – things you want to see God do this year. Perhaps they seem otherwise impossible apart from fasting and prayer.
Your situation is very similar to that of Joshua and the Israelites when God told them to march around Jericho.
---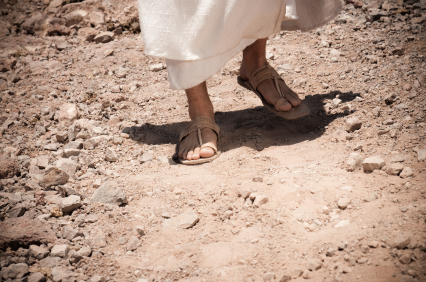 Do you desire to establish a godly heritage for your family? Do you have family relationships that need to be restored? Are you praying for a lost loved one? Isaiah 58:12 contains powerful promises for you.
When we enter God's chosen fast, He promises:
"You shall raise up the foundations of many generations" (Isaiah 58:12).
Ezra called a fast for the sake of "little ones:"
I proclaimed a fast there…that we might afflict ourselves before our God, to seek of him a right way for us, and for our little ones (Ezra 8:21).
Do you have children who have walked away from the Lord? Are you concerned about the future of your grandchildren? Are you praying for the salvation of family members? Claim this promise!
Fasting and prayer is a way to lay a spiritual foundation for you and your family for generations to come.
---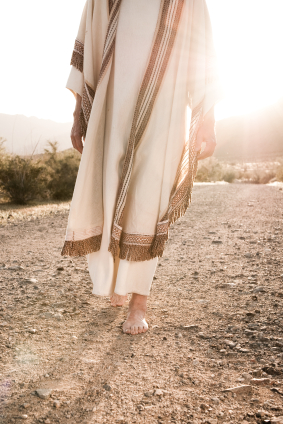 When fasting, it is vital to know what scriptural precedents apply to your causes for fasting. Not only will this provide encouragement, it also helps you know how to pray and how to believe God to respond in your situation.
In scripture there was always a reason that a fast was called. We need to know those reasons. We need to know what God did in the lives of those in the Bible who fasted. We must have scriptural basis for our faith and expectation in God's response to our prayer and fasting.
As we return from our time of separation unto God through fasting, I am going to take a moment to highlight some of these truths using the framework of Isaiah 58, the fasters chapter.
---

Congratulations! You made it! You're on the very last day of your fast! Did you ever think it would go by so quickly?!
I'm proud of you for persevering to the end. I've received a few messages from fasters who struggled and contemplated throwing in the towel. But God reminded them this is a marathon, not a sprint; if you fall, you can get back up and run to the finish line. And now…here you are! A few hours away from the finish line! Let's finish well!
Let's take a look at how to end your fast physically and how to end it spiritually…
---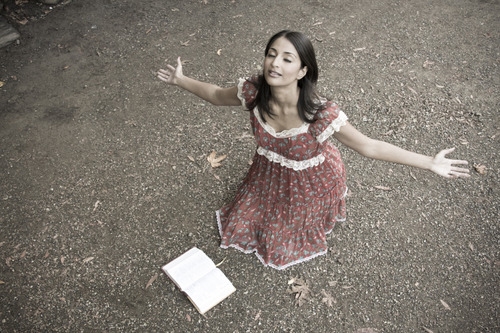 Father, thank you for the blood of Jesus that purchased our salvation. Thank you that we're able to fast for the fun of it, not for the "earn" of it. Thanks to the spotless Lamb and His blood shed for us, we don't have to do anything to earn our salvation! We didn't have to fast to punish ourselves and earn something with You. But we have the privilege of fasting so that we can feast on You! Wow, Lord! We get to simply dine — to come to the table and feast, no fee, no prerequisite other than accepting your free gift of grace.
We enjoyed our time with You these twenty-one days! Now help us resume eating without losing an ounce of our intimacy with You. Without losing a shred of our sensitivity and obedience to Your Spirit.
---

Follow @shadesofgrace_
Disclosure of Material Connection: Some of the links in the post above are "affiliate links." This means if you click on the link and purchase the item, Shades of Grace will receive an affiliate commission. Regardless, I only recommend products or services I use personally and believe will add value to my readers. I am disclosing this in accordance with the Federal Trade Commission's 16 CFR, Part 255 "Guides Concerning the Use of Endorsements and Testimonials in Advertising."