Jan 17th 12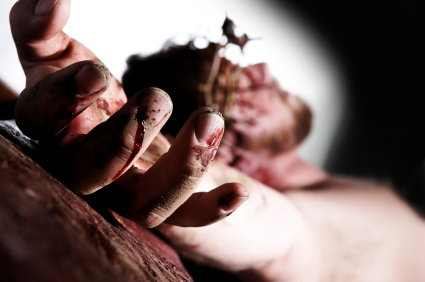 We do not fast to obtain merit with God or to rid of sin. Only the blood of Jesus can do this.
"The blood of Jesus Christ His Son cleanses us from all sin" (1 John 1:7).
Fasting does, however, bring to the surface areas of compromise. It makes us aware of sin … and instills a hunger for righteousness and the Word of God!
As we silence the voice of our appetites and tune in to the voice of God's Spirit, hidden sins are brought to light. We become more sensitive to His conviction — more aware of areas of disobedience in our lives.
If the purpose of fasting is to humble ourselves before God — to have more of God and less of self — then it is imperative that we allow our fast to bring us to repentance. We must ask God to show us what is in our hearts — to shine the light of His Spirit within and reveal hidden sin. He already knows what is there. The goal is that we know it and ask Him to forgive us.
Each year, during Pursuit 21, I state in the context of one or two posts (as well as an audio teaching) that fasting does not rid of sin — only the blood of Jesus can do this!  However, with over seventy posts now in the archives, I felt the point could be missed. This truth is too critical to be overlooked!
In the Old Testament, fasting had to do with mourning, seeking God's help in a crisis or seeking God so that He might turn back judgment. But under the New Covenant, we do not fast to change God's mind. We do not fast to achieve forgiveness or merit with God. All of that is under the blood of Jesus Christ! When we received Jesus Christ as our Lord and Savior, all of our sins were forgiven!
Under the Old Covenant, the entire mind-set was to "do in order to become." But under the New Covenant, the principle is "you already are, therefore act like it" — rejoice and celebrate that Christ has set you free! (Galatians 5:1)
Let's take a moment to rejoice, celebrate and worship Jesus because His blood has set us free!
Worship: "O The Blood"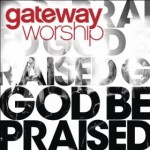 O The Blood by Gateway Worship
From the album God Be Praised
Prayer Focus: Jesus, thank you for your blood that takes away my sin!
FROM THE ARCHIVES:

Follow @shadesofgrace_
Disclosure of Material Connection: Some of the links in the post above are "affiliate links." This means if you click on the link and purchase the item, Shades of Grace will receive an affiliate commission. Regardless, I only recommend products or services I use personally and believe will add value to my readers. I am disclosing this in accordance with the Federal Trade Commission's 16 CFR, Part 255 "Guides Concerning the Use of Endorsements and Testimonials in Advertising."