Jan 18th 12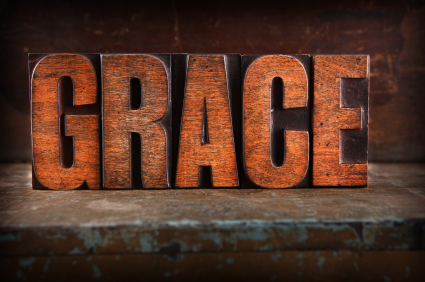 In the Old Testament, once a year the Jewish believers were required to fast:
"In the seventh month, on the tenth day, you shall go without eating" (Lv. 16:29, CEV).
This fast was kept on the Day of Atonement. So it is called the Yom Kippur Fast. God commanded everyone to fast on this day to remember the solemn experience of their salvation.
On the day of Atonement, the high priest took the blood of an animal into the Holy of Holies to offer it in substitution for the sins of everyone:
"And he shall wash his body with water in a holy place, put on his garments, come out and offer his burnt offering and the burnt offering of the people, and make atonement for himself and for the people" (Lv. 16:24).
The Day of Atonement dealt with the sins of the people, so everyone fasted to identify with the High Priest, who sacrificed a lamb for the forgiveness of their sin.
Today, Christians are not required to fast. We're not under law, but under grace. We no longer have to sacrifice the blood of a lamb for forgiveness. Jesus is the Lamb of God who died for all.
"The next day John saw Jesus coming toward him and said, "Look, the Lamb of God, who takes away the sin of the world!" (John 1:29)
We do not fast to obtain merit with God or to rid of sin. Only the blood of Jesus can do this.
The Opportunity of Fasting
In the Old Testament Jewish believers fasted to demonstrate their obedience to God. However, in the New Testament, things are different. We are not required to fast, but we are allowed to fast for many reasons.
Jesus said to his disciples, "When you fast…" not, "if you fast…" (Mt. 6:16). Although fasting is not required, Jesus expected His disciples to capitalize on the opportunity of fasting because fasting is a discipline that builds character and faith. (See also Feeding Faith for a 3-part series on how fasting strengthens our faith.)
We have the opportunity of engaging in the discipline of fasting in order to feed:
our faith
our worship
our character
our prayer life
our hunger for God
our dependence on God
our experience of His word
our holy, separated, sanctified walk with God
We have the opportunity of fasting in order that we might starve (bring into subjection to the Spirit):
our flesh
our self-will
our self-worship
our self-governance
our doubt and unbelief
our rebellion and constant attempt to walk without God
I am glad that Jesus paid it all—that we no longer have to offer sacrifices for sin!
I am also glad that we have the opportunity of choosing to fast—choosing to offer our bodies to God in worship:
"Therefore, I urge you, brothers, in view of God's mercy, to offer your bodies as living sacrifices, holy and pleasing to God—this is your spiritual act of worship" (Romans 12:1).
When we fast and pray, we present our bodies (and the meals we forfeit) to God as a living sacrifice, a memorial that forever remains before His throne. The worship that we offer God through fasting helps keep us sensitive to the Holy Spirit and obedient to Him, resulting in a holy life.
Worship: Jesus Paid It All
Jesus Paid It All by Kristian Stanfill
Question: Are you glad you are given the opportunity to fast? If so, why?
FROM THE FASTING ARCHIVES

Follow @shadesofgrace_
Disclosure of Material Connection: Some of the links in the post above are "affiliate links." This means if you click on the link and purchase the item, Shades of Grace will receive an affiliate commission. Regardless, I only recommend products or services I use personally and believe will add value to my readers. I am disclosing this in accordance with the Federal Trade Commission's 16 CFR, Part 255 "Guides Concerning the Use of Endorsements and Testimonials in Advertising."