Jan 23rd 15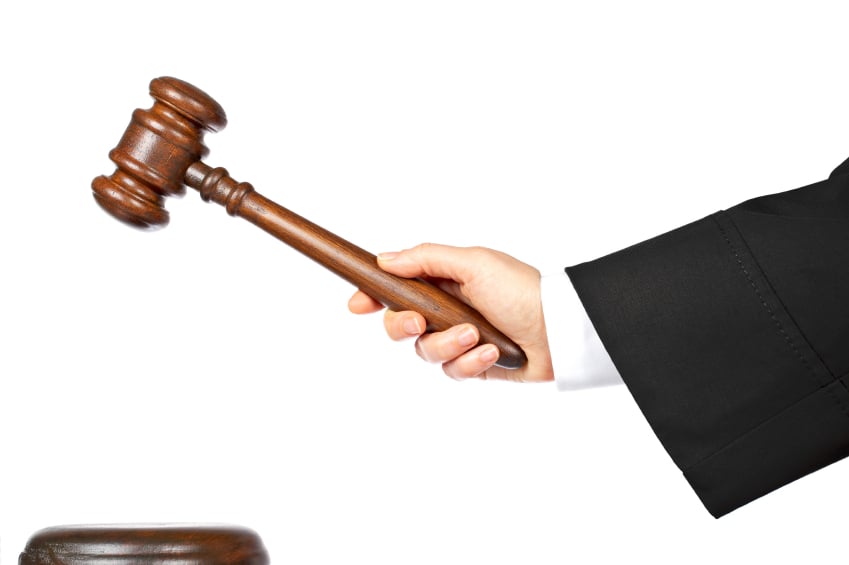 Have you not felt well physically during your fast? If so, be careful not to judge the results of your fast based on how you have been feeling.
Don't Judge the Results of Your Fast Based on
What You Feel Physically
Never judge the results of your fast based on false evidence—what you feel and experience physically while fasting. Otherwise, you might render a verdict prematurely and conclude your fast is ineffective, when in fact the opposite is true.
The first few days of the fast, you might have had a headache—especially if you normally drink caffeine daily and stopped for the fast. The headaches usually go away after three days, but if you still have one, keep persevering! It will get better!
Drink lots of water. This will help flush toxins out. (If you're on a Normal Fast (liquid only), it is imperative that you drink a lot of water.) A good goal would be to drink one gallon of water a day.
Understanding the Process of a Longer Fast
It's helpful to understand the stages of a longer fast—to know that in the beginning feeling bad, having a headache, and feeling hungry are normal. In Celebration of Discipline, Richard Foster writes:
It is well to know the process your body goes through in the course of a longer fast. The first three days are usually the most difficult in terms of physical discomfort and hunger pains. The body is beginning to rid itself of the toxic poisons that have built up over years of poor eating habits, and it is not a comfortable process. This is the reason for the coating of the tongue and bad breath. Do not be disturbed by these symptoms; rather be grateful for the increased health and wellbeing that will result. You may experience headaches during this time, especially if you are an avid coffee or tea drinker. Those are mild withdrawal symptoms which will pass, though they may be very unpleasant for a time.

By the fourth day the hunger pains are beginning to subside though you will have feelings of weakness and occasional dizziness. The dizziness is only temporary and caused by sudden changes in position. Move more slowly and you will have no difficulty. The weakness can come to the point where the simplest task takes great effort. Rest is the best remedy. Many find this the most difficult period of the fast.

By the sixth or seventh day you will begin to feel stronger and more alert. Hunger pains will continue to diminish until by the ninth or tenth day they are only a minor irritation. The body will have eliminated the bulk of toxic poisons and you will feel good. Your sense of concentration will be sharpened and you will feel as if you could continue fasting indefinitely. Physically this is the most enjoyable part of the fast.

Anywhere from twenty-one to forty days or longer, depending upon the individual, hunger pains will return. This is the first stage of starvation and signals that the body has used up all its excess reserves and is beginning to draw on the living tissue. The fast should be broken at this time. [1]
The first few days of the fast, you might not have felt like focusing on prayer and the Word. If things haven't yet improved, stick with it. When things clear up, you'll be in a deeper place with God.
Remember: Fasting is a Continual Prayer
Remember that fasting is a continual prayer before God. You may have days when there is no unusual revelation. You may have expected that on your fast your communion with God would be so strong, so passionate, so clear that it would be like seeing heaven opened up and hearing angels sing. However, your energy may have been so sapped that all you could do was barely breathe a prayer to God. You may have had no glorious prayer times and felt too bad to be acutely aware of God speaking to you.
If your energy for prayer is sapped, remember that fasting is a continual prayer. Keep a prayer list with you at all times to present to God. (This is one of the purposes of the Fasting Contract.)
As you fast, there may be days that you pray and meditate on Scripture out of sheer discipline. There may be other days when you feel the Spirit of God so close, so real that you don't want the day to end. Either way, fasting is a continual prayer before God. It is body-talk expressing your heart hunger for Him.
If you feel bad physically, don't be discouraged. When you feel better (and you will soon!), you will be in a deeper place with God. For right now, trust that God is working!
Don't Judge the Results of Your Fast Prematurely
Don't get discouraged if you haven't experienced immediate results.
When you invest in your retirement, you know the investment has accrued at the bank, but you can't feel, see or touch it now. However, you know pay day is coming.
It's the same with fasting. Know that if you are fasting with a pure heart and the right motives, you have an investment that is accruing during these twenty-one days. You can't feel it, see it, or touch it, but pay day is coming!
Remember that victory often comes after the fast. Jesus returned in the power of the spirit after his fast. Many men and women in the Bible experienced results after a period of fasting.
Questions: 
Have you been tempted to quit fasting because of how bad you've felt physically?

Fasting is a vow—a food vow, a time vow, a prayer vow. Persevere to the end.

Have you had moments you were too weak to be energetic in prayer? Utilize the fasting contract. Beside each of your causes for fasting, include the scripture promises you're praying and claiming.
Did you feel so bad physically, and so discouraged emotionally, that you messed up and ate something that wasn't on your fast? Get back on the fast and keep going! (But don't start counting again at Day One. Pick up where you were.) This is a marathon, not a sprint. Get up and head to the finish line! The race isn't over because you fell. Don't quit or let the enemy discourage you. 
OTHER POSTS IN THIS SERIES
FROM THE ARCHIVES
________________
[1] Richard Foster,Celebration of Discipline, (New York: Harper and Row,
Publishers, 1978), 51-52.

Follow @shadesofgrace_
Disclosure of Material Connection: Some of the links in the post above are "affiliate links." This means if you click on the link and purchase the item, Shades of Grace will receive an affiliate commission. Regardless, I only recommend products or services I use personally and believe will add value to my readers. I am disclosing this in accordance with the Federal Trade Commission's 16 CFR, Part 255 "Guides Concerning the Use of Endorsements and Testimonials in Advertising."