Jan 20th 13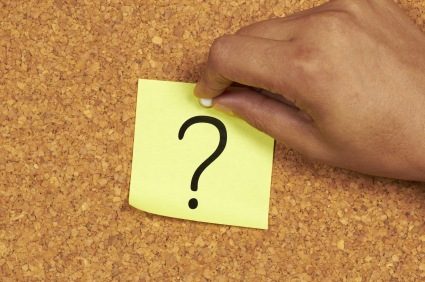 People around the world are fasting with Pursuit 21. Consequently, I receive many questions about fasting — whether via email, social media, or post comment.
The following question was posed in a comment on The Ezra Fast. Someone else who is fasting may have the same question, so I thought I would share my answer here in the event it would be of help to others as well.
Question:
I am married to a Muslim man. We have a business of manufacturing steel and have two kids. The business is doing very bad. He is not a religious Muslim, but I want to know if I go on the Ezra fast alone, will it work for a financial breakthrough since my husband will not go on the fast with me?
Answer:
God responds to fasting and prayer, whether we fast alone or with a friend or family member.

Consider Hannah who fasted alone (see 1 Samuel 1). God had closed her womb. Her rival provoked her year after year…till she wept and would not eat. Hannah's husband did not fast with her. In fact, scripture says that he "would say to her, 'Hannah, why are you weeping? Why don't you eat?'" 1 Samuel 1:9 says: "Once when they had finished eating and drinking in Shiloh, Hannah stood up…" In other words, this is saying that the rest of Hannah's family was eating and drinking, but she was not. Hannah fasted alone.

"In bitterness of soul Hannah wept much and prayed to the Lord." Hannah poured out her soul to God…and He responded!! 1 Samuel 1:19-20 says, "Elkanah lay with Hannah his wife, and the LORD remembered her. So in the course of time Hannah conceived and gave birth to a son." God definitely responds to fasting and prayer – even when we fast alone!

You never know what God will do in your husband's life as a result of your fasting and prayer. Remember Cornelius? (See Acts 10 … I've also written a post about this.) Cornelius was a devout man, but He hadn't heard the Gospel of Jesus Christ. As a result of his fasting and prayer, Peter shared the good news of Jesus with Cornelius and his family…and while Peter was speaking, "the Holy Spirit came on all who heard the message" (10:44).

This isn't an exact comparison, as you have heard the Gospel, but consider how one individual fasting alone resulted in the salvation of his family. Perhaps you're already planning to include your husband's salvation in your causes for fasting. But if not, please prayerfully consider doing so. God sometimes allows difficult situations in our lives to draw us to Him. There is a possibility that God could be allowing your present financial difficulties in order to do a spiritual work in your husband's life.

God can use suffering to draw people toward salvation in Christ. "For God can use sorrow in our lives to help us turn away from sin and seek salvation. We will never regret that kind of sorrow" (2 Cor. 7:10). C. S. Lewis said, "God whispers to us in our pleasures, speaks in our conscience, but shouts in our pains. It is his megaphone to rouse a deaf world."

I understand needing a financial breakthrough – so I'm not at all saying that you should accept financial devastation and not seek a God-given breakthrough. Nor am I trying to tell you what your causes for fasting should be – only the Holy Spirit should dictate this. I simply encourage you to pray and seek God about including this in addition to praying for a financial breakthrough. It could be that God wants to give you a double victory – bringing your husband to saving knowledge of Jesus Christ AND giving you both a financial breakthrough!

I will be praying for you and your fast. May God guide you and give you specific direction – how long to fast, what to fast, how to rearrange your schedule so that you have time to spend in prayer and God's word as you fast. May He speak to you intimately each day as you seek Him. Fasting is waiting…and we know God's promises to those who wait: "I waited patiently for the LORD; he turned to me and heard my cry" (Psalm 40:1).
Question: Are you married but fasting alone? Do you believe God will respond to your fasting and prayer like He did to Hannah's?
FROM THE FASTING ARCHIVES:

Follow @shadesofgrace_
Disclosure of Material Connection: Some of the links in the post above are "affiliate links." This means if you click on the link and purchase the item, Shades of Grace will receive an affiliate commission. Regardless, I only recommend products or services I use personally and believe will add value to my readers. I am disclosing this in accordance with the Federal Trade Commission's 16 CFR, Part 255 "Guides Concerning the Use of Endorsements and Testimonials in Advertising."
One Response to "Fasting Day 12: If I Fast Without My Husband, Will It Still Help?"