Jan 20th 13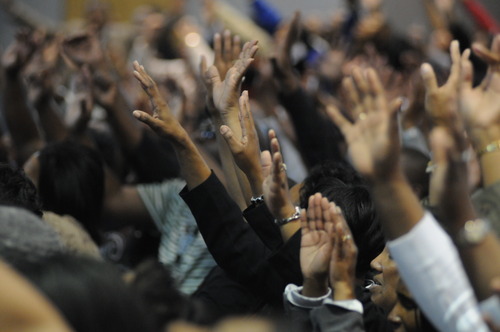 Prayer can change people's lives and circumstances like nothing else can! Are you discouraged in prayer because it seems God hasn't changed your circumstances like you expected? When God's People Pray will revive your confidence in God and His promises to answer your prayers.
In this DVD/study guide series, Jim Cymbala, pastor of Brooklyn Tabernacle, shares truths about prayer that God has used to turn his own church from a tiny, struggling inner-city congregation into a vital, thriving community of believers who pray with passion, focus, and faith. Featuring teachings by Jim Cymbala and video interviews of ordinary people who have received extraordinary answers to their prayers, the sessions help us pray with new confidence. The sessions are:
God's Heart for Us
The Amazing Power of Prayer
Obedience in Prayer
The Word of God and Prayer
Why Prayer Matters
Creating a Prayer Ministry in Your Church
This video is Session One, "God's Heart for Us."  In his teaching (which is more interview style than podium style), Jim Cymbala says:
"Prayer is the most essential thing found in the Bible along with faith in God. In fact, some have maintained that it's true without faith it's impossible to please God, but the only way to know where there's real faith is to see where there's prayer. Because if someone really believes in God, they instinctively begin to call on the name of the Lord.

"And that's how religion began. In the fourth chapter of Genesis we find out this little obscure verse that not many people notice, 'Then man began to call on the name of the Lord'….This instinct is in both Old and New Testament. When we call God has promised to answer. This is at the very foundation of religion: that God is a prayer answering God and we don't have to give up and just give in to fear or give in to hopelessness. We can bring our hopeless situations to God and God says, 'This is how I will glorify my name: When you call, I will answer and then people will see how great I am and how faithful I am to my people.'"

~ Jim Cymbala
Not only does the video include teaching by Jim Cymbala, there is an interview with Danny Velaso. A woman named Wanda never gave up praying for Danny…and God answered! Watch this encouraging story:
When God's People Pray by Jim Cymbala
Video: "God's Heart for Us" — Session One from: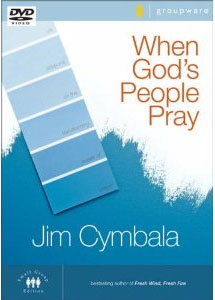 When God's People Pray Six Session DVD
By Jim Cymbala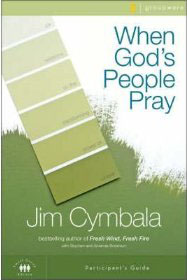 When God's People Pray Study Guide
By Jim Cymbala
A Moment of Worship: God's Promise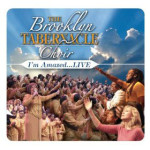 God's Promise featuring the Brooklyn Tabernacle Choir
From the album I'm Amazed…Live
Bible Reading: Genesis 4:26; Psalm 4:3; Romans 10:12; Jeremiah 33:3;
James 4:2; Psalm 18:5-6
Focus Questions: Have you been giving in to fear or hopelessness regarding a circumstance or loved one? How did God encourage you through this video to pray expectantly to Him?
RELATED ARTICLES ON PRAYER:

Follow @shadesofgrace_
Disclosure of Material Connection: Some of the links in the post above are "affiliate links." This means if you click on the link and purchase the item, Shades of Grace will receive an affiliate commission. Regardless, I only recommend products or services I use personally and believe will add value to my readers. I am disclosing this in accordance with the Federal Trade Commission's 16 CFR, Part 255 "Guides Concerning the Use of Endorsements and Testimonials in Advertising."
3 Responses to "When God's People Pray (by Jim Cymbala)"